Manage Your Newspaper Accounts
As a Media Alliance Partner, you have an opportunity to provide unique recruitment solutions to your very own newspaper clients. Newspaper Admin is a tool specifically designed for you to manage those client accounts. Read on to learn how to put it to work for you.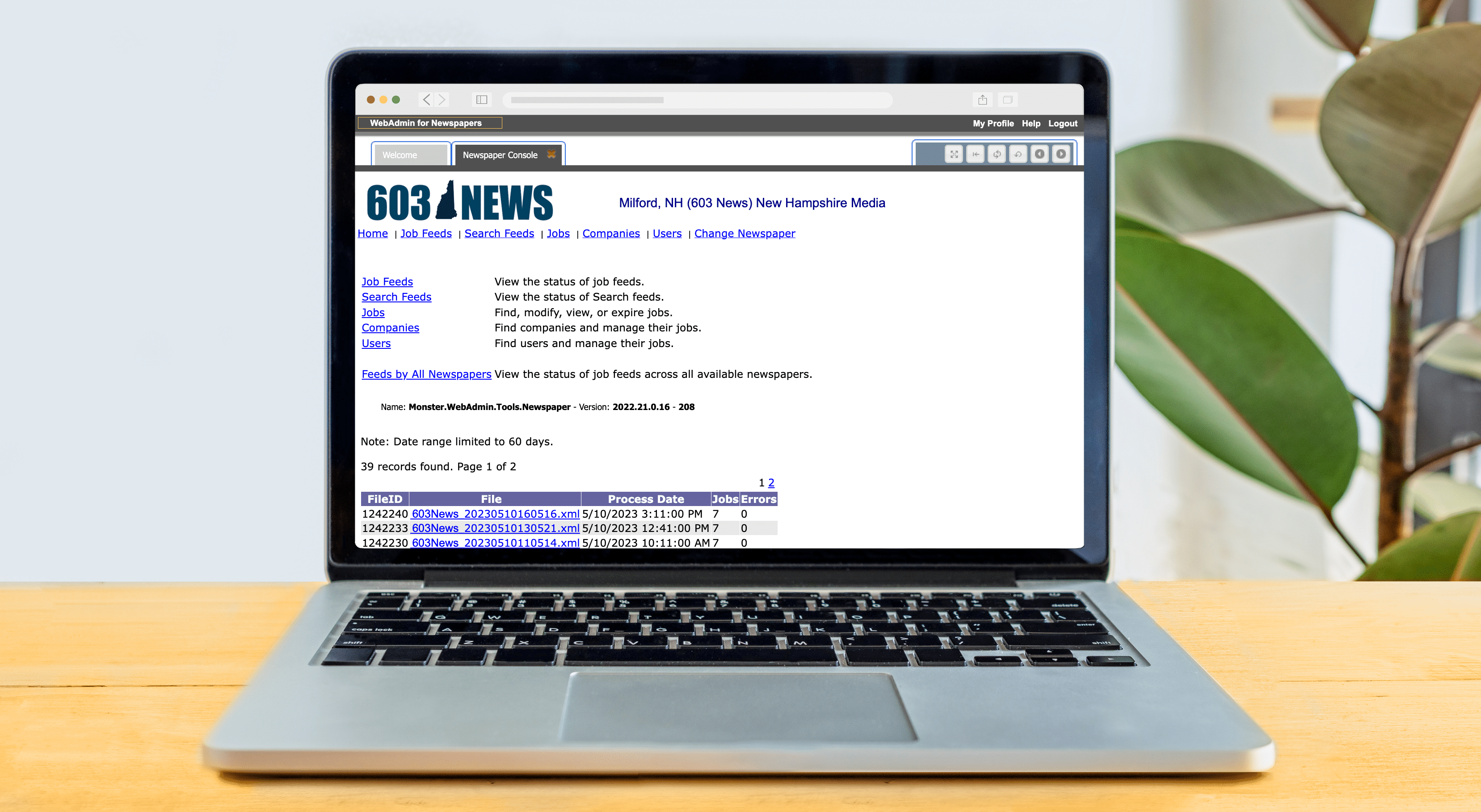 Once you have access to Newspaper admin, you will be able to monitor, manage, and modify your clients' accounts – at a moment's notice. After your initial setup is complete, you'll have full access to:
View the status and details of each job feed
Note: Feed reports (success/fail) will also be emailed to you after each submission
Review, edit, and expire jobs submitted by your companies
Access individual user activity to manage or view job performance
This article will walk you through the steps, so you can better serve your newspaper clients.
When your account is set up with Monster, you will receive an email prompting you to set up your password. Once this process is complete, You're ready to get started.
Go to https://newspaperadmin.monster.com and enter your credentials. Make sure to bookmark this link for easy access!
To maintain your access, be sure to log in at least once per month.
If you are unable to log in successfully, please email newspaperteam@monster.com with your name and email address and we'll get you back up and running in no time.
Click each block below to learn more
about managing your accounts:
Jobs & Actions
Learn how to navigate into a job and the actions you can take.
Questions?
Call 1-800-MONSTER ext 6515, or contact us.