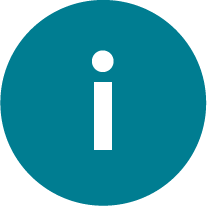 Search for a Specific Candidate
When you hear about a new referral, or decide to cross reference a candidate you found on another platform, you can easily run a search to find that person in the Monster database.
Not only will you be able to contact the candidate with Monster's messaging tools, you'll also be able to download the most updated resume and upload it to your ATS, if you choose. This article will walk you through the steps.
Search by Contact Info: Use the Boolean open text field to search by email, phone number, or LinkedIn profile link.
Search by Candidate Name: Leverage the Candidate Name field in the Advanced Options.
Search for Contact Information
Perform a Boolean Search right from your dashboard and enter the contact information you would like to search for. Think about how this information would be presented on a resume. Remember, phone number formats may vary, and websites typically start with "www" so make sure to remove "http://" from your entry.
Follow the steps in the video below to see how you can search for a candidate's contact information: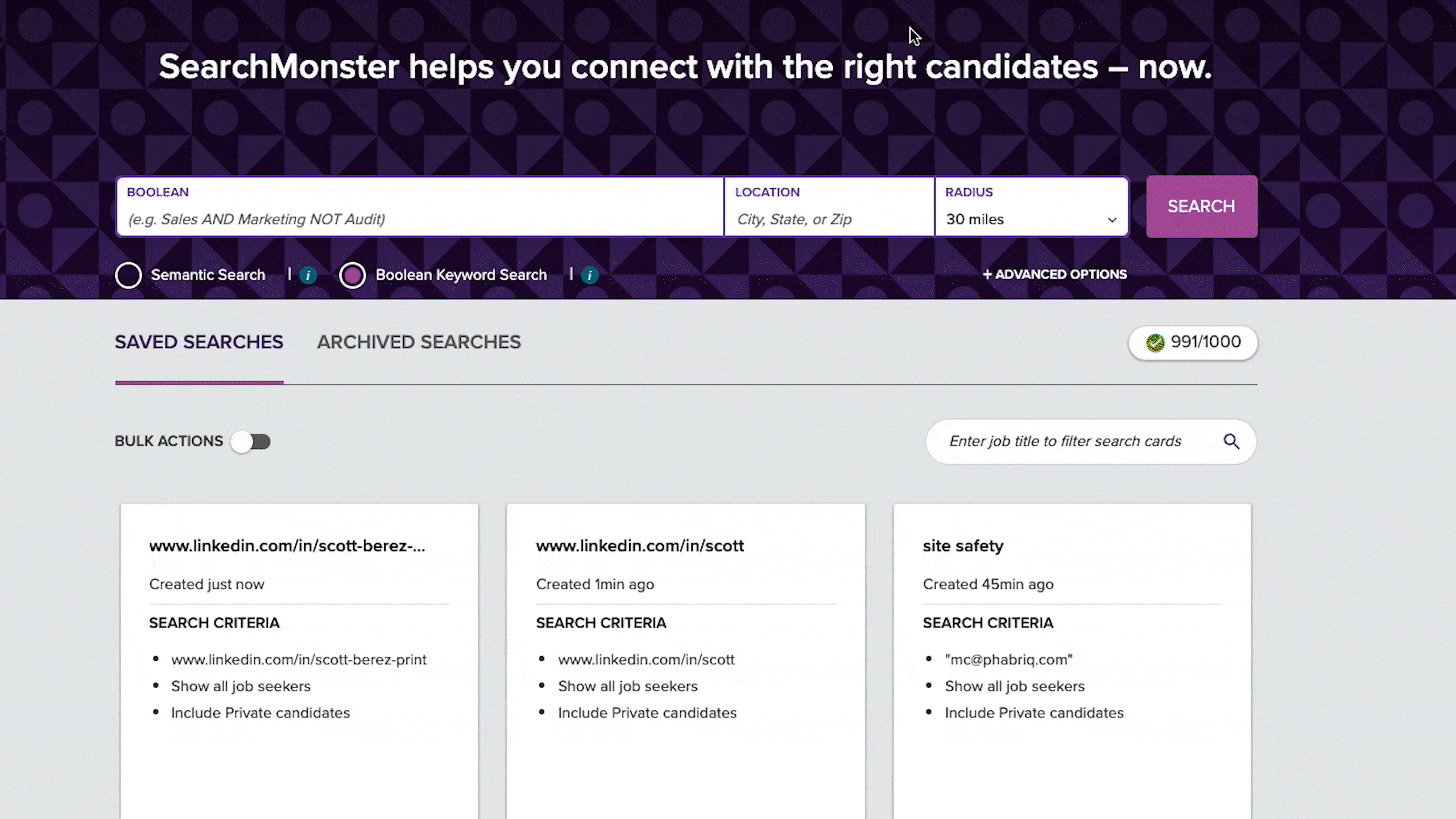 Search for Candidate Name
Step 1: Initiate the Search 
Just one entry is needed within the Job Title or Skills/Keywords fields to initiate a search. Location is not required, as it will default to Nationwide. Click on the +Advanced Options link to expand your criteria.

Step 2: Enter Candidate Name
Enter the name in the Candidate Name field and click Search.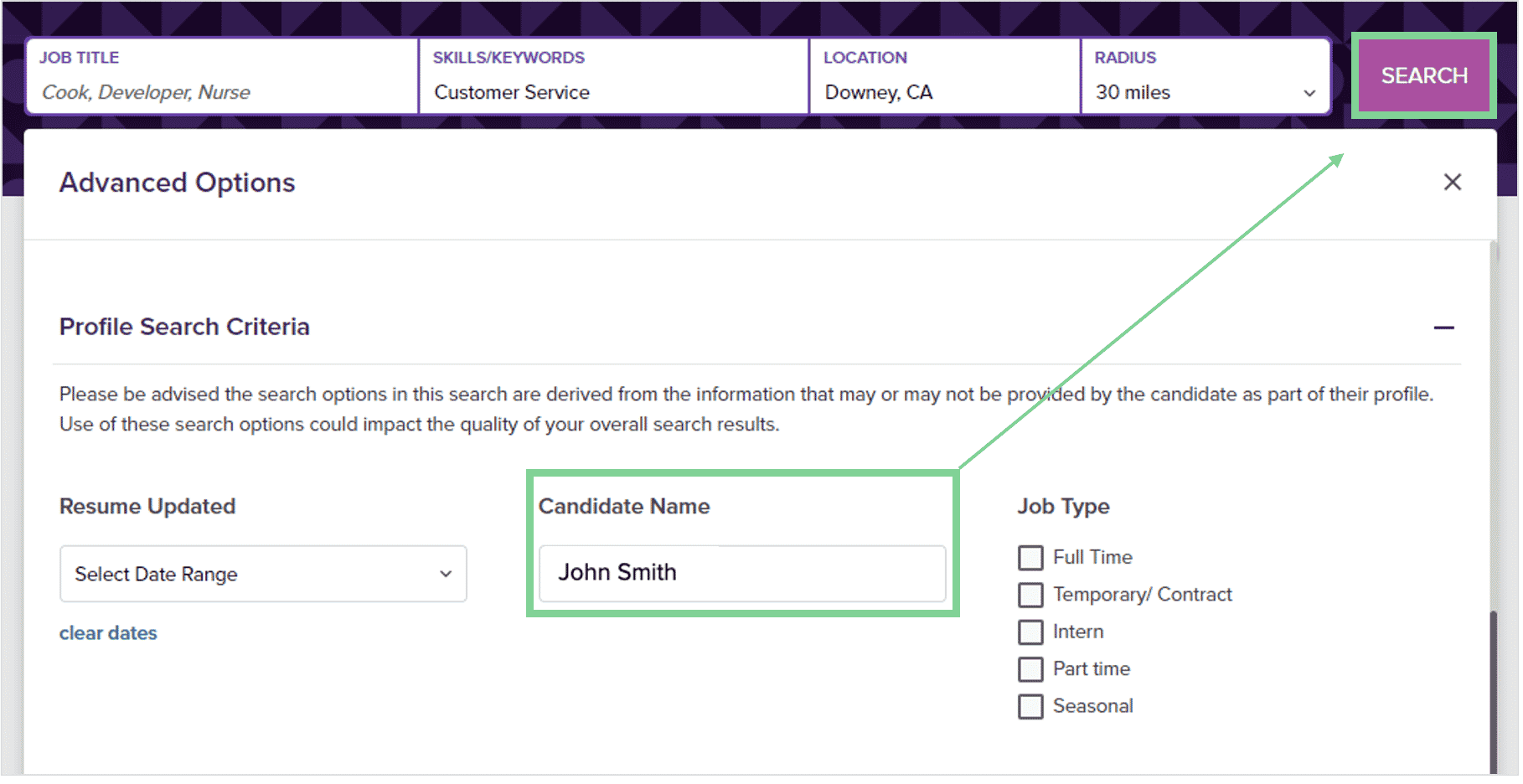 Step 3: Review Results
The search will include candidates with the same first & last name, as well as those with middle initials, middle names, or suffixes.
Example:  (Jr., Sr., III)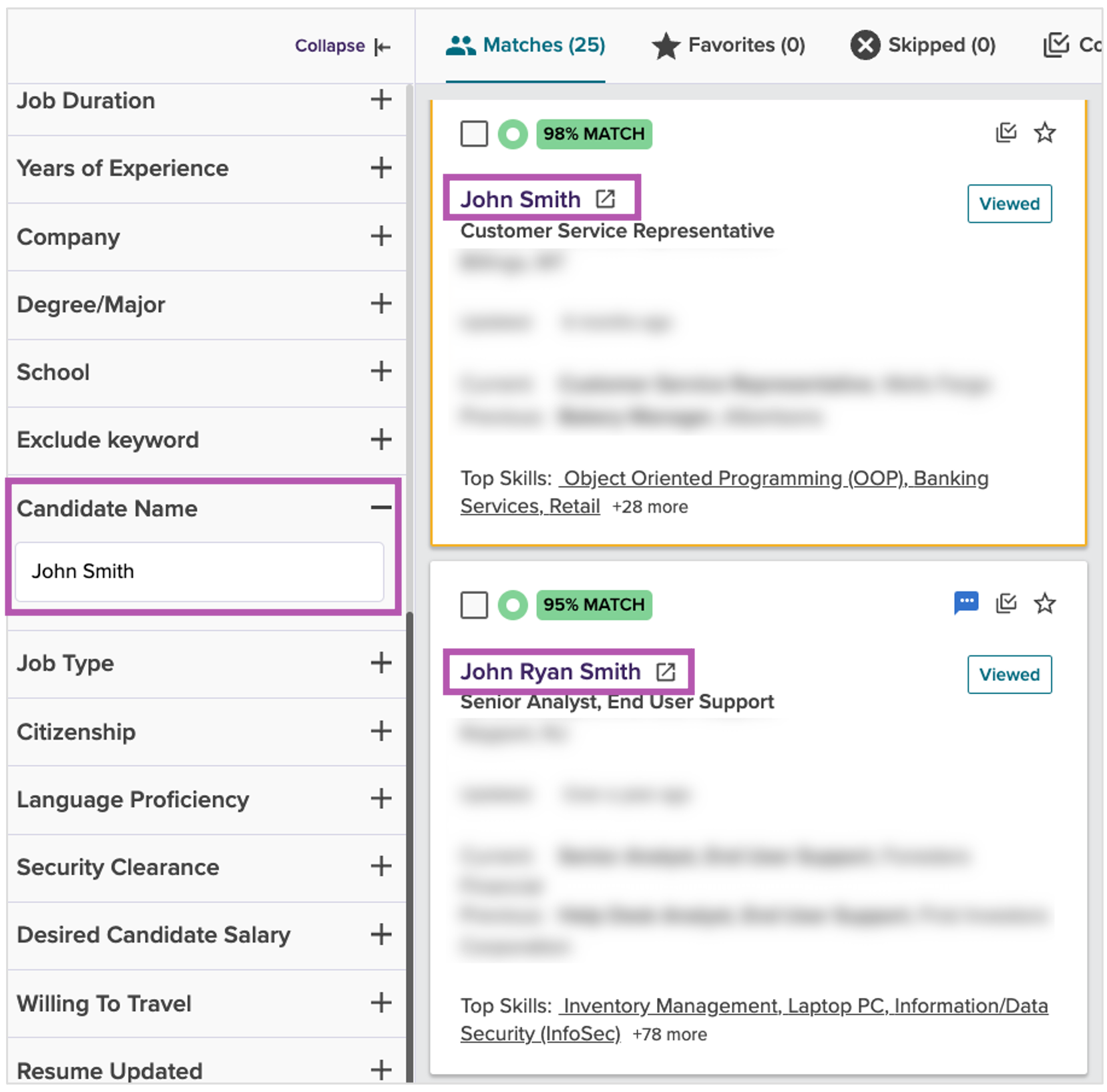 To refine, use quotes to return an exact match.
Example: "John Smith"

Step 4: Review the Candidate Profile
Click on a candidate card to review the candidate Profile without using any of your inventory. The profile is a candidate overview. Highlights include skills, experience, and education; as well as employment information and preferences.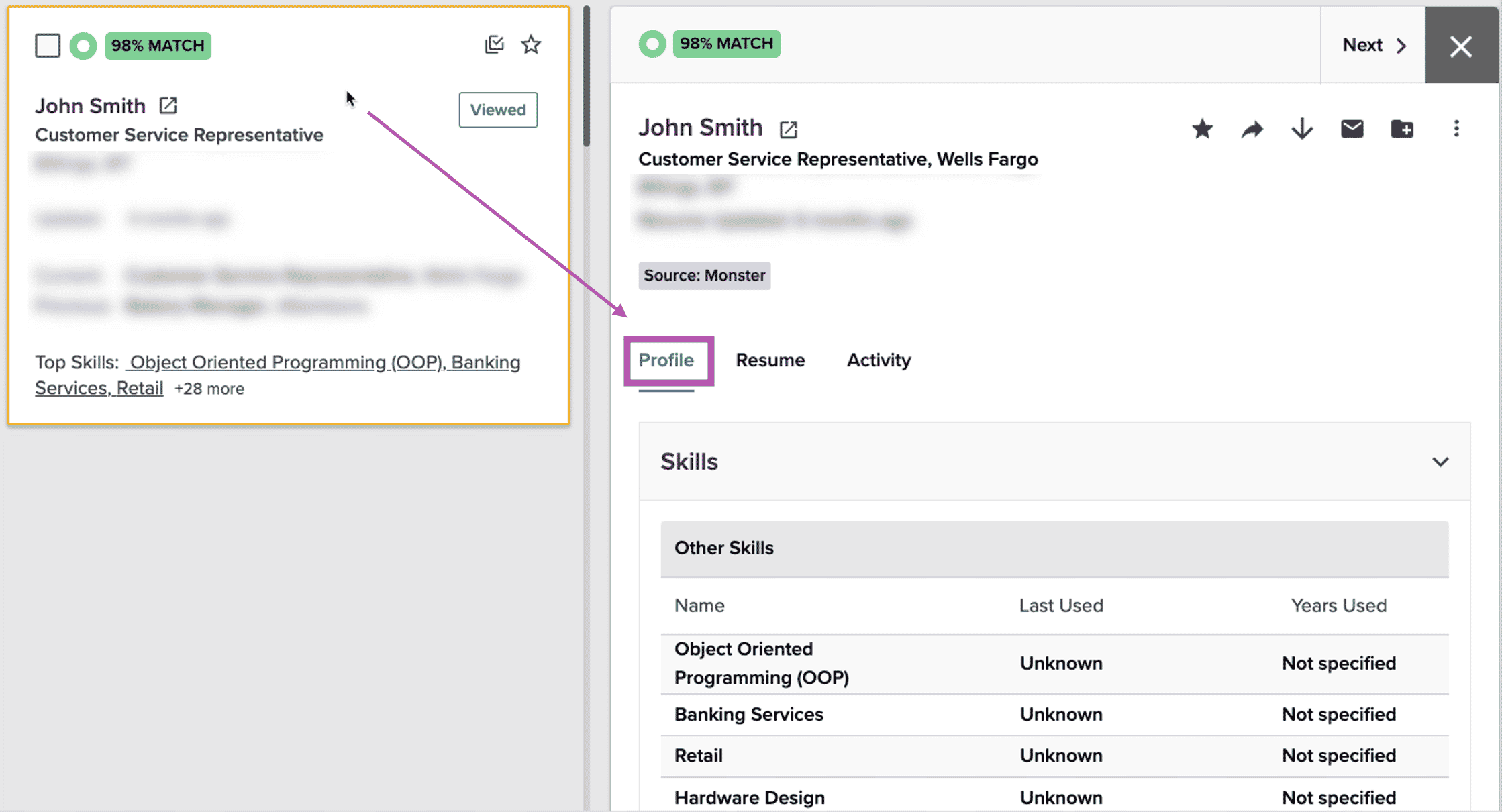 Step 5: Download the Candidate's Resume
Click on the Resume tab to view the full candidate resume. A candidate's resume can be downloaded and entered into an ATS, forwarded to a hiring manager, or saved to your network.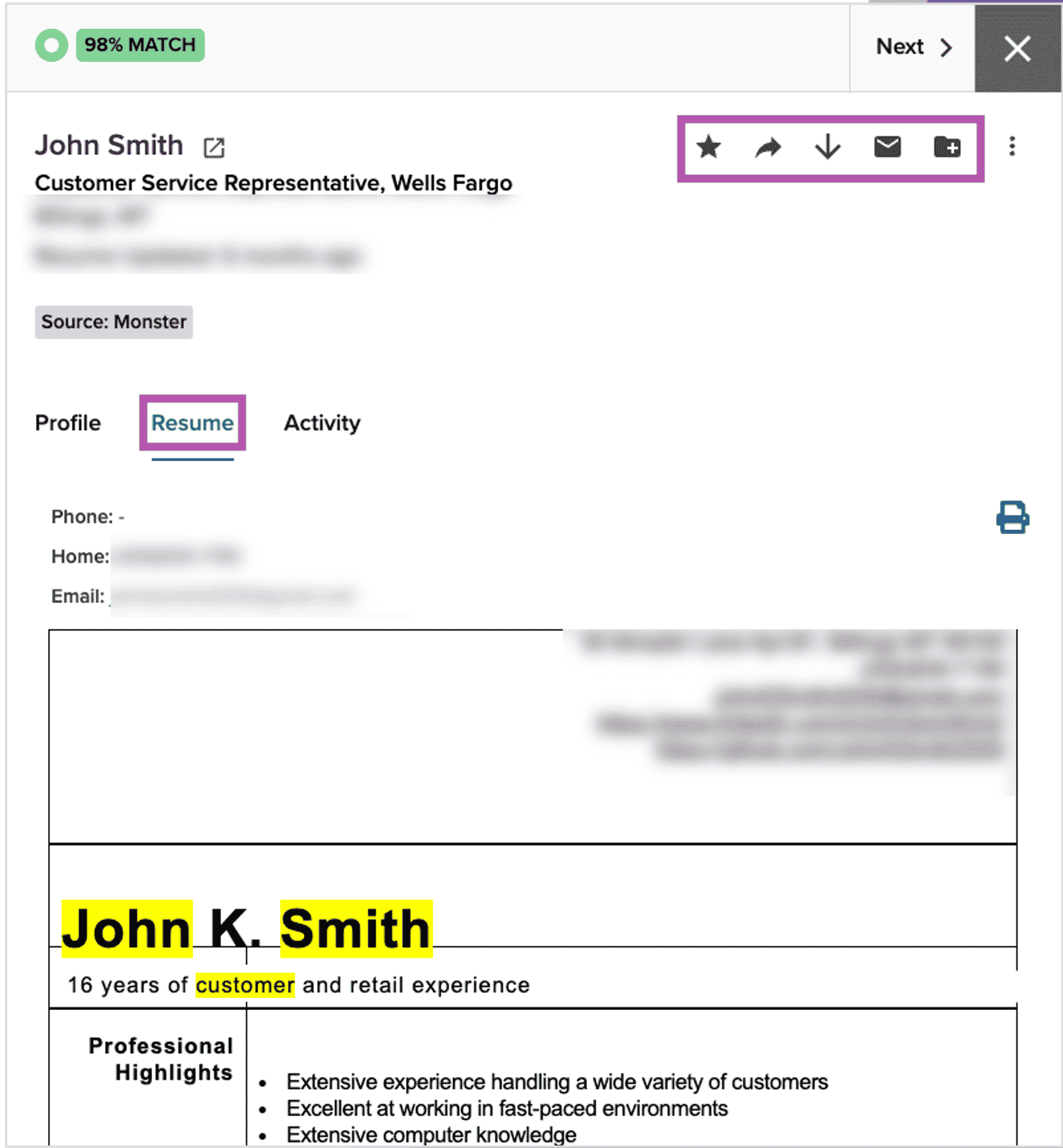 Rename the search at the top of the search results page so it's easy to identify. You can save this search as "Candidate Name Search" and use it again to find future candidates in seconds. Just click and edit the Candidate Name field.