Manage Users
If you're looking for an easy way to add, remove or edit a user's access to your Monster account, you're in the right place. Have a look at the actions you can take within the Manage Users page.
Hover over the gear icon and then click on Manage Users. (see image below)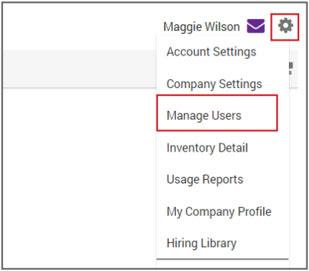 You can manage a current user by selecting the Action in the dropdown menu to the right of the candidate.
View/Edit – change a user's status, user role, account information, username or reset the password
Copy – create a new user with a unique user name but with the same role and company information.
Disable – make the user inactive
Reset Password
Reset Secret Questions

Click Create User and select the appropriate role. Complete the required fields by entering the Email address, Username, First name and Last name. Click Save & Create Another User or Save.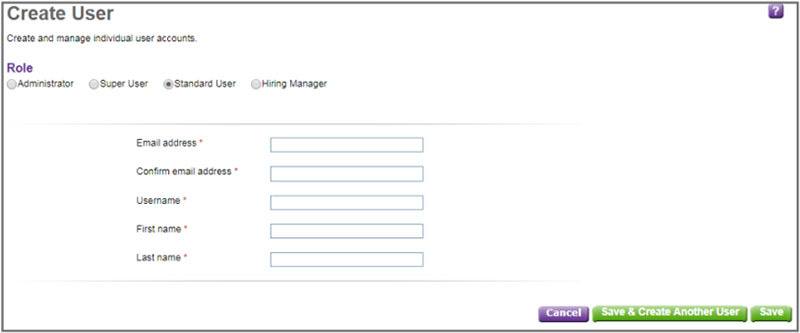 To view pending users, click on View pending users. You can delete a user or send the user an email with account information.

Administrators can:
Purchase and use hiring products
Create, modify and delete users
Administer company preferences
Require use of Hiring Library items
View, modify and delete user items
View individual and company level reports
Super Users can:
Purchase and use hiring products
View, modify and delete user items
View individual and company level reports
Standard Users can:
Purchase and use hiring products
View personal and public items
View personal reports
Hiring Managers can:
View, manage, track candidates shared with them