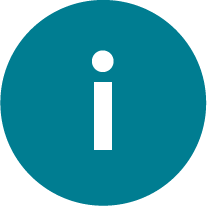 5-Star Job Ads
Every recruiter writes their job ads differently, but they all have the same goals in mind. They want to create a job ad that is optimized for search, stands out from the rest, and sells prospects on the position. And that's exactly what this article will show you how to do. To get more details on this subject as well as detailed examples, pro tips, insights, and more, sign up for our Job Ad Webinar and we'll walk you through it – live.
Before we start, remember to think about search engine optimization (SEO) at every step.
Job Titles

Must be industry standard – if you want to see what both Monster and Google reference, check out the SOC 2010 List
No abbreviations, call to action, special characters or punctuation, or non-standard capitalization, job ID, etc.

Length

The entire job ad should be around 400 words

Keywords

Keyword density is an outdated strategy
Use synonyms for your job title and skills for better exposure
Main Keyword Placements: 1 in the title, 1 in the first paragraph, 1-2 or more times in the job ad
Job seekers are interested in jobs that will allow them to better manage their life, working hours, commute, and generally improve their work/life balance. If you're offering a position that speaks to these desires, make sure to include some of the following keywords within your job description: Flexible Hours, Fully Remote, Virtual Work, Work from Home, etc.
5 Steps to Your 5-Star Job Ad
Click on each step below to learn how you can take your job ad to the next level.
Introduce candidates to your company with a Marketing Summary.
Introduce your company with a pitch
Describe what your company does and stands for – and give a glimpse inside
State your value proposition
Get creative, but be realistic
Do not overpromise or exaggerate
Sample:
Are you fueled by challenges? Enjoy working in an environment surrounded by innovation? Excited about promoting eco-friendly products that can transform the future? Oh, and are you a Marketing Manager looking to be on the frontlines of this change? If yes, then Green Company is looking for you. Our mission goes beyond the bottom line. We are dedicated to improving the quality of life in a substantial, sustainable way – on a global scale. If you want to play a vital role in making it all happen, read on.
Clearly outline the position's responsibilities.
List the main responsibilities and anything unique to this job
Make it simple and to the point
Replace internal jargon with industry terms
Don't go overboard listing mundane, tasks that are to be expected (general office duties)
Include relevant keywords
Sample:
Responsibilities Include:
Manage the implementation of global campaigns to put our products and technology into the right hands.
Measure the impact of your team's hard work by tracking results and refining strategy to increase performance.
Seek out new marketing opportunities that fit with the brand and maximize all opportunities for growth.
Evaluate potential high-growth segments and devise strategies to enter and/or increase penetration
Create digital marketing plans for product launches and events.
Act as the key authority and point of contact for project development concepts, business strategy and business models.
Oversee content management, marketing automation, design, social and paid media channels.
Work closely with sales, marketing, product, and others on messaging and positioning.
Drive Lead Gen goals by identifying opportunities and coordinating resources
Create a list of requirements and preferences.
Describe your ideal candidate to a tee
Only add the type of requirements you'd see on a resume
Separate requirements and preferences:

Requirements are must-haves and candidates can't get the job without them.
Preferences are a wish list of qualifications that aren't required for consideration but will give candidates star quality.
Sample:
Requirements:
Bachelor's degree in communications, marketing or related discipline
7+ years of dedicated digital marketing experience at an agency or corporation
Deep understanding of entire digital marketing mix and tactics and how to align with business growth targets and marketing automation processes
Experienced in Adobe Experience Manager, Marketo and SFDC or similar tools
Strong relationship management skills and ability to manage multiple projects simultaneously
Highly motivated team player with the ability to influence and drive change
Preferred Qualifications:
Experience with WordPress CMS and basic HTML
Familiarity with Constant Contact and CRM's such as Salesforce
Proven experience leading B2C growth marketing campaigns and overall strategy
Some experience working within the environmental industry
Tell candidates what's in it for them with a benefits section.
Include benefits in its own section
Add selling points: What sets you apart, accolades and awards
Think holistically about all the benefits you offer, like flex schedules, work from home opportunities, company cars, phones & tablets, training, professional development, tuition reimbursement, Collaborative/diverse work environment, etc.
Consider non-traditional benefits like T-passes or commute reimbursement, on-site childcare, casual Fridays, bring-your-dog-to-work day, etc.
Sample:
Benefits
We strive to provide employees with the right balance between work and family. We offer comprehensive benefits including:
Medical, dental, vision, and life insurance
401(k) with up to 6% matching
Flexible schedules with option to work remotely 50% of the time
Health & Wellness programs including onsite flu shots and health screenings
Community outreach events
Professional development and training
Company discounts on eco-friendly products, cell phones, computers, entertainment and more.
Invite candidates to apply with a call to action.
Provide candidates with one-click access to apply or start the application process.
Adjust your call to action for urgency:
Low Urgency:
If this opportunity sounds like the right fit for you, please apply.
Moderate Urgency:
Interested in joining our winning team? We want to hear from you. Apply today!
High Urgency:
This role is our top priority! We are expediting the hiring process, so please apply ASAP for consideration.
Sample:
If this sounds like the opportunity for you, don't wait APPLY TODAY!