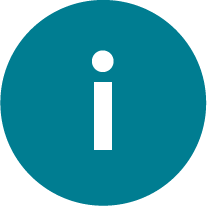 5 Reasons to Use Semantic Search
Monster's Semantic Search Fields use a powerful Search Technology. It takes what you enter and goes to work searching for related concepts, to uncover candidates that a typical Boolean string could miss. In short, Boolean searches for the exact words that you type, and Semantic searches for what you mean. Check out a few reasons you might want to try it below.

1. Extend your candidate pool
Semantic search goes beyond your entries, searching for related concepts on your behalf as well. The results can then pinpoint qualified candidates even if the search terms aren't an exact match.
2. Focus in on your search fields
You know what you want in a candidate – so only choose the search fields that you need.
3. Save time
You no longer need to type out long, tedious search strings. Just enter one keyword into each field and when you are done, click Update to view your results. Plus, it's easy to go back and adjust your search parameters to zero in on the right candidates – fast.
4. Distinguish "nice-to-haves" from "must-haves"
If a particular entry is marked as Required you will only receive resumes that have it. If the Required box is not checked, candidates who do not have this skill will only be included if they match your other criteria. It's like saying: "it would be great if the candidate had experience with C++, but it's not a deal breaker if they don't."
5. Avoid errors
The type-ahead feature allows you to race through the process of entering your locations, skills, keywords, and more so you no longer have to worry about spelling errors impacting your results, or look up industry standard lingo.