Live Recruiter Training
Recruiter Training to Help You Find the Right Fit
Monster's Customer Success Advisors are committed to helping recruiters get better results by providing industry insights, guidance and strategies for success. And that's exactly what you'll get with live recruiter training. Our webinars are full of engaging content with helpful tips and new tactics to make your recruiting team more successful.
Tailored Training for Your Recruitment Team
Design your own training program with any of the options below. Contact your Sales Representative or call 1-800-MONSTER for pricing and availability.
Monster Product Training – Ensure everyone knows how to get the most out of Job Ad Best Practices, SearchMonster and Software Solutions.

Training Office Hours (Q&A) – A check-in opportunity for you to ask questions as it relates to your positions.

Monthly New Hire Training – We'll get new members of your team up to speed with your Monster solutions.
Recruitment Industry Topics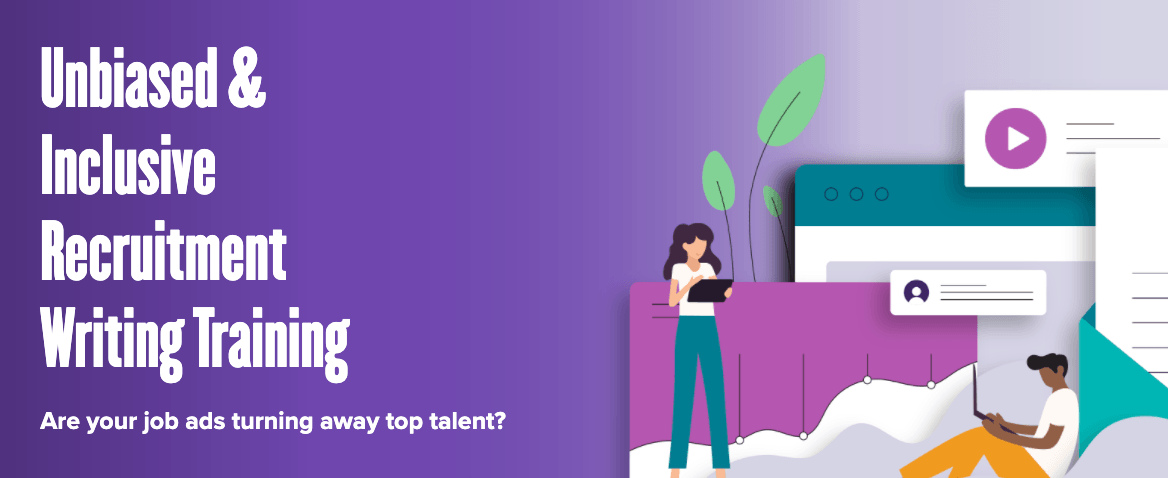 In this 90-minute presentation, we'll discuss how the words you select in your job ads, emails, text messages, career sites, and other communication vehicles can have a profound impact on your candidate pool and your bottom line. Learn how to screen your recruitment writing for unconscious biases and make sure that every qualified candidate is welcome to apply regardless of race, gender, sexual identity or orientation, age, disability and neurodivergence.
In this training, you will learn:
EEOC laws designed to mitigate discrimination in hiring practices
The benefits of fostering a diverse and inclusive organization
The impact of gender-coded words and qualifications on apply starts
How to screen a job description for biases toward race, gender, sexual identity or orientation, age, disability and neurodivergence
How you can win over experienced workers
Strategies to avoid implicit bias in the recruiting process
Join us and see how this crucial stepping stone to fostering a diverse, equitable, inclusive, and accessible workforce can provide your business with incredible benefits, extending from employee morale and engagement, to customer loyalty, to increased revenue. To learn more about the components of this training, click here.
Connect with our Training Experts for pricing and scheduling.

Do you know how to decode the veteran resume? Does your team follow the dos and don'ts of veteran communication? Is your career site pulling service members in, or putting them off? Find out with Monster's new recruiter training, Veteran Recruitment: Approaches to attract, evaluate and communicate with this unique talent pool.
In this 90-minute live training webinar, we'll dive into the military experience and expectations, then learn how they impact a veteran's entry to the civilian workforce. You'll learn:
What to look for on a veteran resume and how to recognize transferable skills
How to tailor email messages, career sites and benefits to attract veteran candidates
Strategies for more engaging and productive interviews with former service members to better understand the scope of their experience
And more! For more details, click here.
This training will help your team recognize and understand the value veterans can bring to your organization, implement strategies to screen veteran candidates more efficiently, and develop stronger connections that will lead to better-informed hiring decisions – and the right fit. The content covered in the training session can also be tailored to your team's experience with veteran hiring. Connect with our Training Experts for more information.