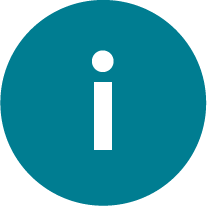 Job Ad Search Tips on Monster (for Employers & Candidates)
Monster's search capabilities have evolved to improve its matching functions and help employers and job seekers find the right fit. Like any search tool, there are considerations you can make to positively impact what's returned in your results. Review the information in this article to create a more successful search – whether you seek your next great hire, or your next career opportunity.

The search engine will rank jobs based on relevance that it calculates considering the job title, location and other search criteria.
It uses a concept based semantic match and weighs related skills in the body along with the job title to provide the list of results
Relevancy and list order is not determined solely by the job title but also by job description, date posted and distance.

Enter the radius from a location, city, region or postal code.
Radius Calculation may differ from expectations. When a location is entered, many people calculate the radius from the center point of that location. With Monster's radius calculation, it is determined from the outer edges of the entered location.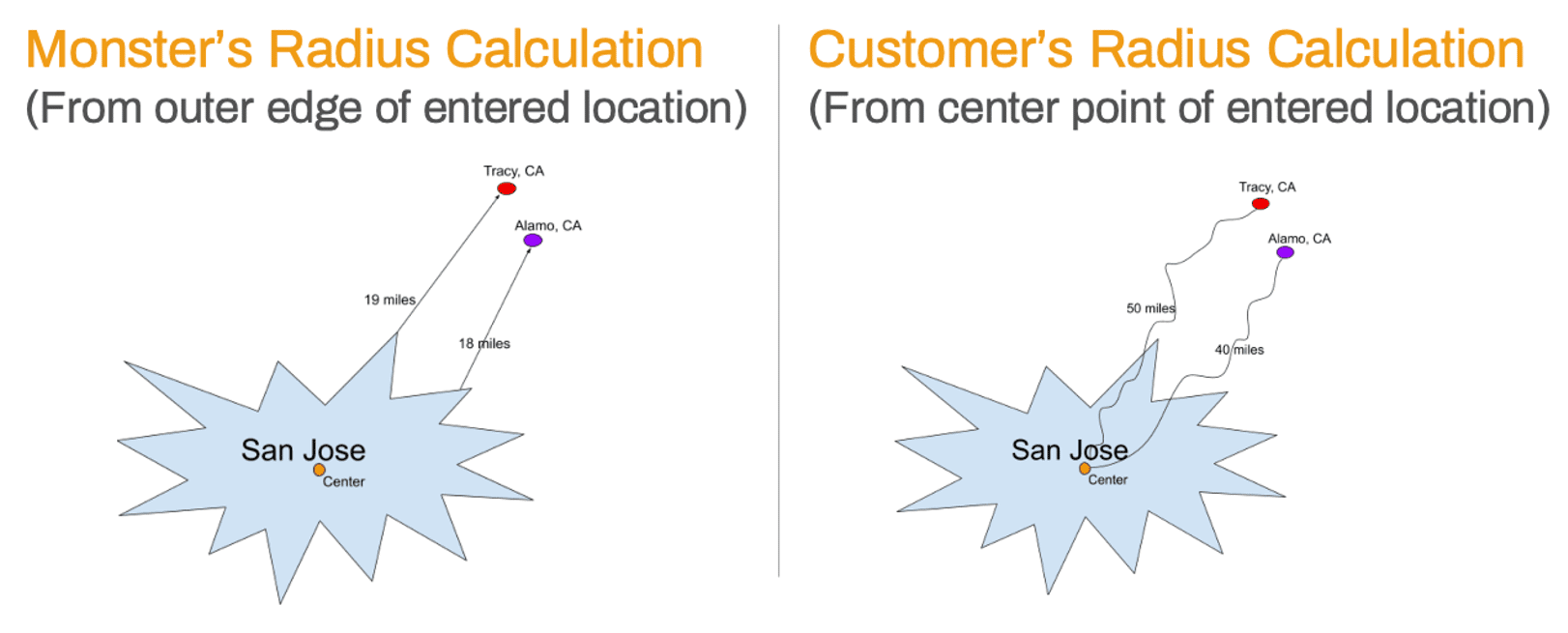 Results include jobs found "Near" as opposed to jobs in the town, which is especially good for candidates in bordering towns. Example: A Niagara Falls job search will provide matches in both the US and CA; Luxembourg job search results deliver jobs from multiple countries like NL, DE, BE, and FR.
Monster recommends that employers post job ads to one physical address and one matching advertising (search) location.
A job posted as Work from Home / No fixed location will be presented at the country level, not tied to a specific city.

Search for the Complete Job Title(s), Keyword(s), Skill(s) or  Job ID.
Enter ZIP Code or City as you normally would.
If searching state-wide, include the full State Name followed by "State" (New York State; radius is ignored for State).
Leave location blank to return all jobs in the country. Radius is ignored for Country-wide searches. It is recommended to enter "Job Title or Keyword" with country-wide searches to bring back the most relevant jobs.
For EU job searches, enter the male and female version of the title (search is not gender neutral in EU).

Boolean quoted searches?

Use quotes around your keyword or company name when trying to pull back jobs.
For exact search string matches – "ACME" won't work 100% of time.

Entering company name

Case sensitive, for best results use industry standard job titles (60 characters max).
Make sure to write the company name in your job description to match company name searches.
Not seeing the exact job title in the top position can be expected; try to use quotes ("ACME")

Abbreviating Countries

Avoid state or country abbreviations (CA for Canada can return results for California).

Boost Performance

Job ad refresh does impact job search results to improve rankings.

Remote searches

Include "remote" in the job title field, OR, click the "work from home" button under search bar, then filter.