Candidate Actions
While you're reviewing your results, you can take several actions to efficiently manage and connect with candidates. We'll show you how to use them to your advantage.
Chargeable Candidate Actions
If one of the following actions is performed, a one-time credit deduction of 1 will be applied to your account:
View Resume: If the profile looks promising, click the Resume tab for all the details. A Viewed icon will then show on the candidate card.

Download Resume: Save star-candidate resumes to your computer.

Add Note: Post a private update for yourself, or a public one for your team to view.

Forward Candidate: Share great prospects with your team by emailing the resume with your personal message.

Send Message: Make a connection and get the conversation started with a personalized message.
Any actions performed on that candidate after the one-time credit deduction will have no impact on your balance – unless that candidate uploads a new resume. In that event, the next chargeable action will result in another credit deduction.
Note: All chargeable candidate actions are deducted on a per-user basis (i.e., two recruiters messaging the same candidate will result in two chargeable actions).

Marking a candidate as favorite or skipped will offer a few advantages:

Easy Access
Campaign Control

Easy Access
They will be collected and easily accessed as a group from the top menu above your candidate cards.

Campaign Control
When you set up an auto message, your favorites will be messaged first, and your skipped candidates will be omitted from the campaign altogether.

Add up to 5 candidates to a side-by-side view to see how your top picks are stacking up. Once you have more than one selected, click the Compare group at the top of your search results
Blocking a candidate will remove your ability to perform any actions and they will not receive your auto messages.

If any resumes don't seem legitimate, please mark them as fraudulent so Monster can review.

Get a lot done all at once with the bulk actions menu in Resume Search. Follow the steps below.

Click the checkbox in a candidate card to reveal the bulk actions menu at the top of your candidate cards.
Include additional candidates in this action by selecting their respective checkboxes.
Choose the bulk action you'd like to perform and follow the prompts from there.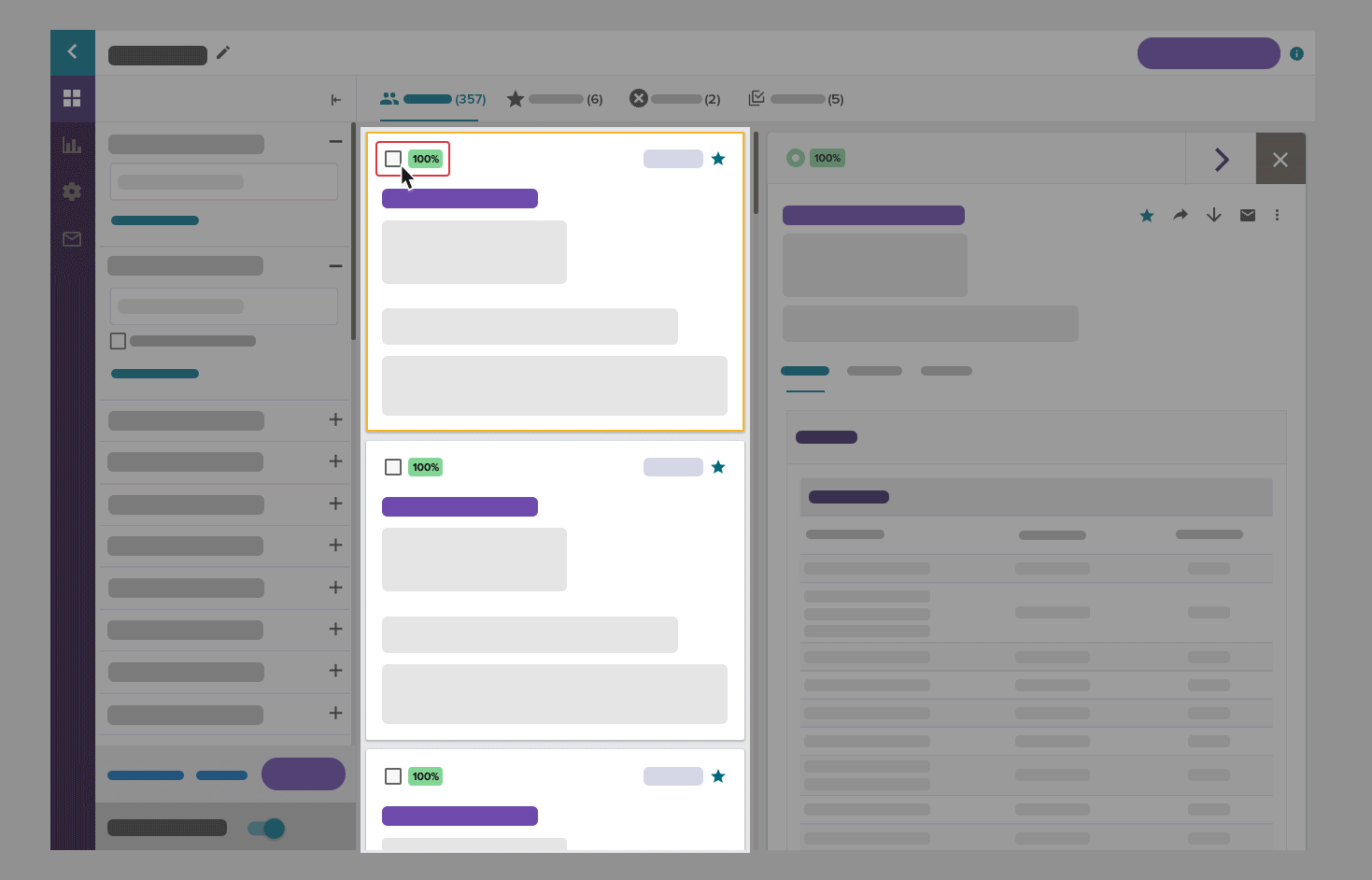 If your colleague sends a message, forwards the candidate resume, or adds a public note, those actions are tracked within the Activity tab for reference. Just use the filter to view each action in detail.