How to Manage a Staffing Shortage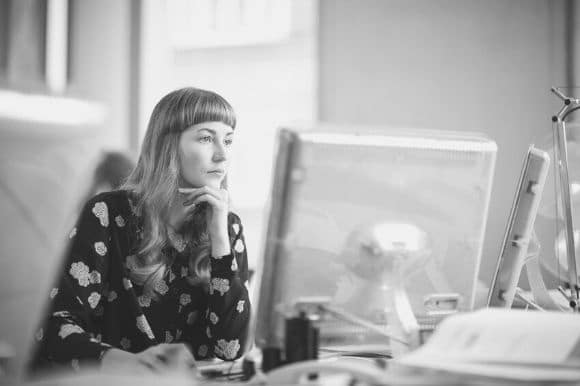 You're faced with difficult decisions during a staffing shortage. Depending on your business, you may need to turn away customers or clients, close early, or cut back on products or services.
Remember that it's also stressful for your employees, who may feel overworked and undervalued. The last thing you want is to lose top talent and become even more short-staffed. It's essential to increase employee morale when you're understaffed so your team members feel valued and are more productive, engaged, and collaborative. They are likely to be happier, work harder, and produce higher quality work.
Use this expert advice to successfully motivate your team during a shortage, which will also make your company more attractive to candidates and enable you to staff up more quickly.
Act on Employee Feedback
Improve employee morale by promptly responding to employee feedback. Encourage managers to have regular one-on-one meetings with their direct reports to give and receive feedback, set goals, celebrate accomplishments, and strengthen their working relationships.
Send quarterly, anonymous employee engagement surveys to find out how engaged your team members are and what you can do to improve their work experience. You may want to ask questions about compensation and benefits, company culture, work-life balance, teamwork, and the resources they need to be successful.
Conduct exit and stay interviews to better determine how to amplify your company culture and job satisfaction. Stay interviews give you the opportunity to find out why employees are staying at your company and what can be improved. Unlike exit interviews with departing employees, you can make changes to keep star employees before they've handed in their two weeks' notice.
Implement Reskilling and Upskilling Initiatives
Provide resources that enable your team members to acquire the necessary skills to help your business weather a staffing shortage. Focus on both reskilling and upskilling.
Reskilling trainings teach employees how to do completely different roles and responsibilities, like switching from being an assistant to a marketing associate. Upskilling trainings help employees improve their current capabilities and learn the new skills they need to get promoted.
Make professional development part of your company culture by offering onsite trainings, leadership coaching, stipends for classes and conferences, clear career advancement plans, internal hiring programs, and mentorship initiatives. Candidates and employees want to work at a company that values career advancement, so it's likely to help your recruitment and retention efforts.
Promote Work-Life Balance
Many of your employees are probably overworked and stressed which can lead to employee burnout, one of the main causes of increased turnover. When you're faced with an employee shortage, consider instituting company policies that promote work-life balance, for example:
Flextime: Your team members can set their own hours instead of working 9 am to 5 pm (or later). Parents can choose hours that work for school drop-off and pick-up.
Remote work: Let employees telecommute all the time or a few days a week which can save time and money. (As an added benefit, some employees are more productive when they work from home.)
Compressed work week: Give employees the option to work more than eight hours a day a few days a week; for example, they could work 10 hours a day, four days a week.
Improve Your Company Culture
One of the best ways to improve employee morale—and company performance—during a staffing shortage is to strengthen your company culture. Host team events like lunches, trivia nights, and field days. Encourage your team members to organize "extracurriculars" like book clubs, sports teams, and employee resource groups (ERGs).
You can also boost your company culture by hosting quarterly all-team meetings, developing shared goals and objectives, and creating core values. All-team meetings are also a perfect venue for celebrating individual and departmental accomplishments, while setting goals and objectives for the next quarter.
Increase Company Perks and Benefits
During a staffing shortage, your team members may feel like they aren't appreciated for their extra time and effort. If you're actively hiring, you might not have enough money to increase salaries or give out bonuses, but there are other ways you can show your appreciation.
Consider adding benefits such as mental health days, childcare stipends, paid parental leave, fertility benefits, and wellness stipends. You can also add perks like meeting-free days, surprise days off, and performance awards.
Hire Short-Term Workers
When you're short-staffed, there's more pressure to hire new employees quickly. There is less of a commitment when you hire short-term workers, however, allowing you to make hiring decisions faster – as long as it makes sense for your business and particular needs.
If you have a one-off project that your employees don't have the time or skills to complete, like creating a sizzle reel or shooting product photography, consider hiring gig workers. If you need longer-term help and want to work with someone on a trial basis before deciding to make a permanent offer, a temporary worker would be a better fit. You can save money by paying a project fee or hourly rate instead of an annual salary.
Continue to Build a Strong Team
These best practices are likely to help you weather a staffing shortage more successfully than your competitors, who may be losing customers and employees. Learn more ways to strengthen your team and stay ahead of your competition by implementing expert HR advice from Monster.