How to keep baby boomers in the workplace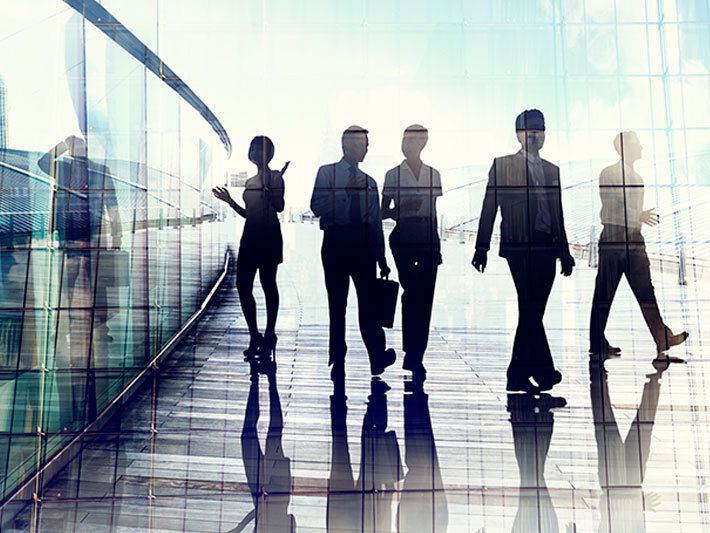 If you listen carefully, you can hear a big sucking sound coming from American businesses. That would be the sound of baby boomers retiring. According to studies, they will leave a gaping hole of about 10 million people in the workforce.
Deeper down that rabbit hole, there's another troubling sound: the sound of a brain drain. Half of the working baby boomers hold leadership positions, and when they leave, their knowledge goes with them. Employers need to deal with it before they're left scrambling to fill the hole left by baby boomers in the workplace.
The good news is that you can protect your company from the loss of knowledge and experience facing your workplace. Here are some tools to keep you ahead of the curve.
Hang on to your senior workers
Start simple by keeping your senior workers on board as long as you can. Even 12 to 18 additional months can give you time to develop mechanisms to transfer their knowledge to Gen X and millennial workers.
If you have a small or midsize firm, retaining boomers is one business challenge where you have an advantage. Without the institutional challenges facing larger firms, you can be dynamic and innovative with your employment brand, says Kip Michael Kelly, Director of Marketing & Public Programs at the University of North Carolina's Kenan-Flagler Business School.
Start your boomer knowledge retention and replacement program with a look at your risks, says Kelly, so you know where your organization's pain points will occur:
How many people are close to retirement or thinking about retirement?
What management roles do they fill?
What skills and abilities will you have to replace when they leave?
What industry and client relationships will your company lose?
What institutional knowledge do your boomers have?
Keep your boomers engaged
Engaging baby boomers in the workplace is a tactic that many companies are employing. A study from LIMRA Secure Retirement Institute found 92 percent of employers were taking steps to help their employees work longer, says Deborah Dupont, LIMRA's associate managing director of retirement plans research.
Flexibility is a key component of their retention strategies. Two-thirds of the surveyed firms implemented flexible work hours. For example, federal government agencies have been offering a phased retirement option to employees who wish to work part time. They draw part-time salary, take partial retirement benefits, and must spend 20 percent of their work time mentoring coworkers.
About 42 percent of the organizations surveyed by LIMRA had flexible workplaces, allowing employees to work from home, remotely or from more than one location. Nearly two-thirds of the companies in the LIMRA survey said they expected higher benefits costs while half of survey respondents plan to absorb higher health costs.
CVS Caremark, for example, hires snowbird employees who choose work in the company's Florida stores in the winter months and in northern stores during the summer.
Make the workplace senior friendly
Another way to keep baby boomer in the workplace is to resolve the issues that commonly lead these workers to retire — even when they want to continue working. Here's a few to consider:
Health problems or acquired disabilities. Can you make your workplace more accommodating?
Care for a family member or spouse. Do you offer eldercare services including emergency elder care? Flextime or part-time work options?
Lack of transferable skills. Does your organization offer employee training?
These workplace adaptations can actually lead to process improvements. When BMW designed an assembly line based on input from older workers, the line showed a seven percent productivity increase in a single year. Follow BMW's lead by setting up a forum where your oldest workers can share ideas for workplace improvements.
Consider partnership opportunities
Over the course of their careers, baby boomers have been shown to be very entrepreneurial, according to the Ewing Marion Kaufmann Foundation.
"Older entrepreneurs don't usually start companies out of retirement or unemployment – they are more likely to do so from a job," the report finds. "So rising labor force participation among boomers, combined with their existing propensity to start companies, could mean a boost to rates of business creation in the future."
To capitalize on this trend, you could discuss post-retirement entrepreneurship in your pre-retirement talks with employees and during exit interviews. Are there opportunities to keep retiring baby boomers in the workplace via a partnership or joint operating agreement?
Use mentoring programs to transfer knowledge
One of the best methods to capture your boomers' knowledge and experience is with a mentor program, says Courtney Templin, president, JB Training Solutions, Chicago and author of Manager 3.0: A Millennial's Guide to Rewriting the Rules of Management. "Millennials are eager to learn and they love mentors and coaches," she says.
"Part-time consulting and coaching can be another option for transferring knowledge," adds Templin. "Be sure you make clear guidelines and structure for the program so the new leaders can wholeheartedly step into the role."
Other ways to share knowledge include setting up multi-generational work teams and asking employees to share their thoughts about company culture, policies, procedures and tools via blogs or wikis.
Get your millennial pipeline ready with Monster's cutting-edge resources
Retirement will eventually come for those baby boomers in the workplace. However, having the right tools and strategy in place can help you weather the generational change. With expert recruiting advice and the latest hiring trends, Monster Hiring Solutions can help your company get the millennial pipeline open and ensure that the best is yet to come!