How to Retain High-Performing Employees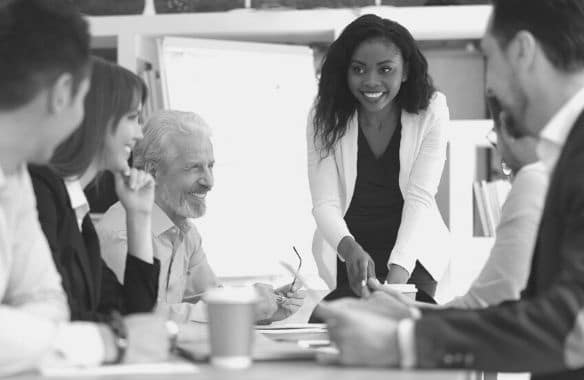 Your business will only be successful if you have team members with the skills, experience, and work ethic you need. You invest a lot of effort into recruiting top talent, but the work doesn't stop on their first day. It's essential to know how to retain high-performing employees. Here are some of the top ways to retain top talent:
Pair them with effective mentors.
Give them high-visibility assignments.
Openly communicate with them.
Invest in their learning and development.
Measure progress quarterly.
1. Pair Them With Effective Mentors
In Homer's Odyssey, Mentor was the trusted advisor of Odysseus who conveyed life-changing wisdom. Today, we commonly use that word to mean a more experienced person who can advise and teach us. Corporate environments have taken notice of this talent management concept and have started implementing more structured mentorship programs.
A mentorship program can help your employees learn new skills, understand your company culture and values, and build strong working relationships. It can help you retain high-performing employees and can improve employee morale and engagement, making your company more successful.
2. Give Them High-Visibility Assignments
Giving your top-performing employees highly visible and meaningful assignments is key to keeping them engaged. It's beneficial to task them on stretch assignments that are pivotal to the organization's success. While this may frighten some managers, it's important that these employees be given challenging opportunities that keep them engaged and allows them to interact with more senior employees.
3. Openly Communicate With Them
This may seem like it's stating the obvious, but if a high-potential employee has a concern or an idea, it's in the organization's best interest to listen. Give them the one-on-one attention they deserve with all levels of management and foster their creativity.
You may also want to consider communicating that you believe they are high-potential, and, as such, enormously valuable to the organization. Some managers may worry that this will cause the employee to develop a sense of entitlement, but the more likely scenario is that it will boost their desire to work toward fully realizing their potential.
4. Invest in Their Learning and Development
You can retain high-performing employees by providing ample learning and development opportunities. High-performers typically yearn for dynamic and ever-changing tasks. You may want to consider:
Can high performers get promoted at a more rapid rate?
Do you offer trainings that high performers will enjoy?
Do you have room in the budget to offer professional development stipends that they can use toward certification programs, one-off classes, and networking opportunities?
5. Measure Progress Quarterly
Instead of waiting until the end of the year for a performance review, implement a proactive quarterly review that provides your high performers with more immediate feedback. Regardless of where your organization stands at the moment, it's imperative that deliberate talent management strategies be put into place in order to grow and retain high-performing employees. Combining the right strategies with the right people is one powerful way for you to orchestrate your company's success.
Learn More Ways to Recruit and Retain High-Performing Employees
These tips will help you keep the talent you need to run a successful company. Continue to strengthen your team and business by implementing expert hiring and management advice from Monster.