Types of Employee Feedback Collection Methods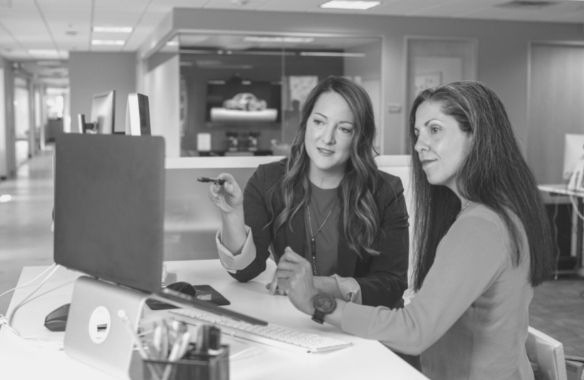 Employee feedback collection methods are crucial to crafting an exceptional employee experience and boosting employee retention in a competitive talent landscape. The goal is to make sure employee feedback is comprehensive — and then act on it, of course.
Who better to offer suggestions on improving your work environment than the employees tasked with working in it? Here are five employee feedback collection methods you can use to get the feedback you need to give your workers their dream jobs.
1. Life-Cycle Employee Feedback Collection Methods
Exit interviews and stay interviews are great ways to collect feedback and should be considered mandatory. These are how you find out what people like most (and least) about the job and company, what keeps them with you, and even how they could be poached! In terms of retention, it's a great way to make sure workers are comfortable and happy with their career paths and advancement.
For instance, if a top performer mentions that they would leave for a remote work opportunity, you could offer them a work-from-home option, even if just for a couple of days each week. Of course, this feedback could also be applied company-wide to institute a formal work-from-home policy for all employees.
2. Manager Feedback
A manager who is close with their team is present for employee feedback, both informal and formal. They're hearing from their workers during one-on-ones, team meetings, and casual conversations. They may also have thoughts on what is driving engagement, retention, and productivity on their teams — and what's hindering it.
No person is infallible, and you'll want to supplement this data with more formal employee feedback collection methods, but managers' insights are valuable for anecdotal and gut-level perceptions. Keep the lines of communication open with managers, and be explicit that no piece of feedback is insignificant. Whether it's a one-off employee comment about working from home, or an observation that women advance more slowly than men, you want to know.  You may want to cover the topics in your upcoming surveys to see if other employees feel the same.
3. New Employee Survey
An employee's first 90 days in a new role are critical to employee engagement and job satisfaction. Some companies send a survey at 30, 60, and 90 days to gauge their onboarding experience, while others may just send a single survey at 90 days. Some questions to consider include:
Does the new employee feel welcome?
How are they settling in?
How do they like the office environment?
How satisfied are they with any communications methods, like Slack or Microsoft Teams?
Are the team's current goals reasonable and reachable? Why or why not?
Ask about other topics specific to your business and your current management situation. If you have heard by other means that something is lacking, make sure to include incoming employees' perspectives by asking them about it.
4. Employee Engagement Surveys
Employee engagement surveys are a great way to collect large amounts of feedback all at once. You can offer them annually or even monthly. These can be quite comprehensive, asking about anything that could be impacting employee satisfaction, engagement, or retention.
Improve your completion rates by communicating why you're conducting the survey and assure your workers that the feedback is anonymous. Sharing the results, and visibly acting on the feedback you receive, will help ensure future surveys are also well-attended.
5. Pulse Surveys
One of the newer and more popular employee feedback collection methods, pulse surveys are much shorter and easier to complete and can be done with greater frequency than traditional employee surveys. A company might offer weekly pulse surveys to get a regular take on employee satisfaction and get feedback in a timely way. It's suggested that you begin by asking, "On a scale of one to ten, how likely would you be to recommend working here to a friend or family member?" Ask them to elaborate on their score.
But it's not just about the open-ended questions, as crucial as those are. Pulse surveys also track the responses to the same set of questions over time. By studying these responses, you can use pulse surveys to track and measure anything. If you've been working on a new initiative, you can get near-real-time feedback and course-correct using just a few pulse surveys spread out over time. This means that pulse surveys can vary widely from one survey to the next, as your intentions and concerns change over time.
Keep Your Finger on the Pulse
Now that you know everything there is to know about the various types of employee feedback collection methods, let's put them into practice. Let Monster show you other ways to raise and maintain employee satisfaction.