How to Find Gig Economy Workers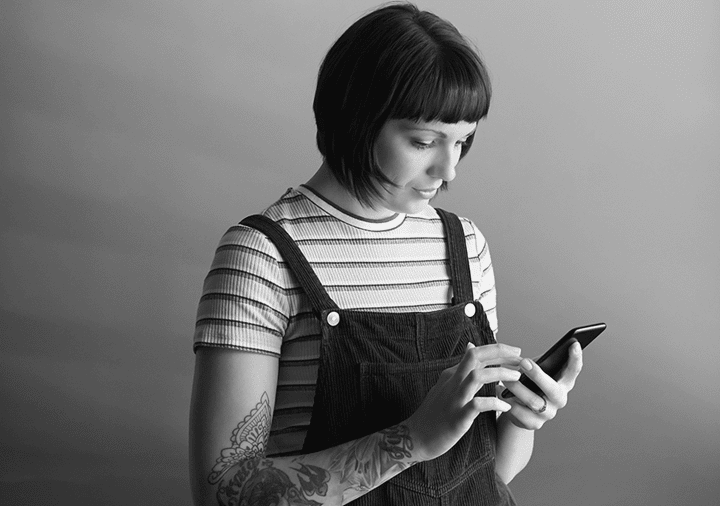 There are a variety of ways gig economy workers can help your business. For example, you could find someone to design a logo, build your website, photograph products, build office furniture, or make deliveries.
No matter what you need to grow your business, it's likely you can find someone with the right expertise. There are five steps to a successful hiring process:
Determine your hiring needs
Write the job description
Reach a large pool of candidates
Evaluate candidates
Complete onboarding
What are Gig Economy Workers?
They are freelancers or independent contractors who complete short-term work for clients, according to the U.S. Chamber of Commerce. They are self-employed and often work with multiple clients at once for an agreed-upon project fee or hourly rate.
Here are some benefits of working with a freelancer:
You can have someone complete a project, like writing your website copy or sending a press release, even though you don't have enough work to hire a full-time copywriter or PR associate.
You have a larger candidate pool because you can work with someone remotely instead of having them come to the office.
You can save money because you don't have to pay a full-time or part-time salary and benefits because they are self-employed.
You can work on different projects with a lot of people and may discover someone you want to hire as an employee when you have the budget or enough work.
How Do You Find a Gig Economy Worker?
The process of hiring a freelancer or contractor is like hiring a full-time employee, but there are some modifications that can help you attract top talent.
1. Determine Your Hiring Needs
The first step is to consider the projects you need completed that your team members don't have the skills or the time to tackle. Make a long list of all the short-term projects you need help with, like editing videos, designing an app, or setting up software.
Next, determine your maximum budget for each project to determine whether you can find gig workers for each now or need to prioritize. To determine the hourly rate or project price, it's helpful to use salary tools and check freelancer listings.
2. Write the Job Description
Your next step is to write a job description for each role. It's helpful to write a job description even though you are hiring for a temporary project because it will help you clarify what you need and the necessary qualifications.
It also gives you the opportunity to share the logistics freelancers need to determine whether they want to take on the project, like the project duration, hours per week, and the pay range. You'll save time because you'll only meet with interested candidates.
If it makes sense for the role, ask candidates to send a portfolio, their personal website, reviews or testimonials, and anything else you need to decide.
3. Reach a Large Pool of Candidates
Your next step is to make sure your job description gets seen by qualified candidates. Post your job description on high-trafficked job boards and ones specifically for gig economy workers.
Include relevant terms like "gig worker," "contract," "temporary work," or "freelancer" in the title and description so freelancers don't scroll past it thinking it's a full-time job. People will also be more likely to find it when they use search engines and job board search features.
Find candidates who didn't apply but might be interested by using job boards with public resume databases and freelancer listings. You can also expand your reach by asking people in your professional network for recommendations.
4. Evaluate Candidates
Start by reviewing the candidate's portfolio, website, and reviews or testimonials to see if you like their work and what people have to say about working with them. Once you've chosen your top contenders, set up a short phone interview with each so you can assess their soft skills and ask any questions you have.
For example, if it's relevant, you may want to ask:
What is your typical process for working with clients on a project?
How often do you stay in touch with clients throughout a project?
Do you charge a project fee or hourly rate?
Does this [time-commitment or deadline] work for you? [How many hours do you think it would take?]
Would I be able to review drafts and make edits?
Skilled freelancers typically have a lot of work options, so it's important to act quickly before they get booked. Try to make your decision based on their portfolio and reviews and one phone call instead of having multiple interview rounds with each candidate.
5. Onboard Freelancers
When gig economy workers accept your verbal offer, your lawyer may recommend that you send a freelance contract with details including the scope of work, deadline, and agreed-upon pay and payment schedule. If you will pay the freelancer more than $600 in a calendar year, your accountant may recommend you send a Request for Taxpayer Identification Number and Certification (W-9) form so you have the information you need to fill out a 1099 Nonemployee Compensation Form.
Next, set up a kickoff meeting to make sure your freelancer has the instructions, training, and resources they need to be successful. If someone else on your team will be overseeing their work, this is a good time to make introductions.
Hire Gig Workers Today
Now that you know best practices for hiring and onboarding freelancers, you're ready to find the right people. Create a free job posting on Monster to quickly reach qualified gig economy workers with the skills to help you grow your business.