How to recruit and retain millennials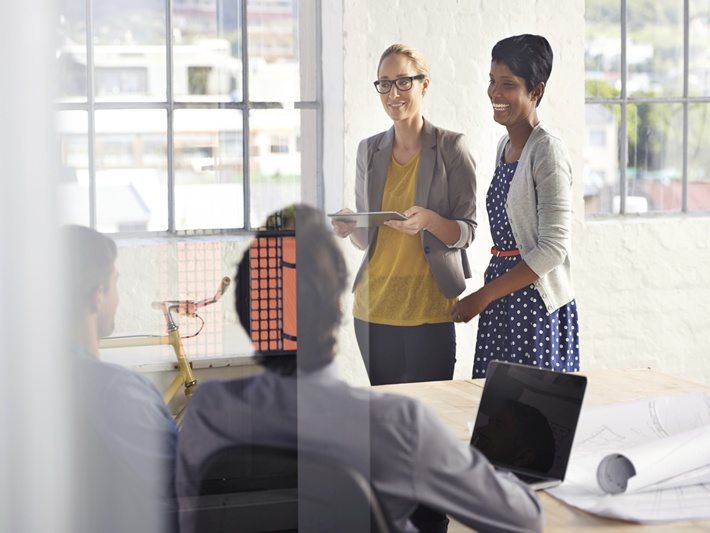 Your company has done all it can to brand itself for millennial (or "Gen Y") employees, making your workplace dynamic and culturally relevant. You've also effectively onboarded the millennials already in your organization and you know how to engage them as up-and-coming contributors and leaders.
But how can you keep your youngest workers from moving on before they fulfill their professional potential? While it's definitely a generalization, workers in this age group typically aren't willing to wait around for career opportunities if they can find them elsewhere.
Understanding how to recruit and retain millennials — enticing them to stick with your organization for the rewarding challenges it offers — is key. The following strategies will help you achieve that goal.
Build a model that draws millennials
It's easy to see how some sales positions, for example, naturally retain millennials who seek a lot of control over work and life, even at their tender age. "At our firm, I don't see a retention challenge for millennials because our model works perfectly for them," says Stefani Markowitz, president of real-estate brokerage Charles Rutenberg.
"We give agents freedom and flexibility to be their own boss," he says. Rutenberg brokers control their own marketing and advertising techniques and budgets. "All of our brokers are free to come into the office, or not. We're not requiring that they work a certain number of hours."
Of course, you want to make it clear what's expected of them in terms of productivity and any important timing issues such as regular meetings or deadlines.
Move to transparent, performance-based pay
"Millennials, like other generations are money-motivated," says Asher Raphael, co-CEO of Power Home Remodeling Group. Indeed, millennials expect to be fairly compensated, and they grew up with much more access to salary information (on the internet and through their peers) than earlier generations had.
Power Home Modeling's answer? "We have performance-based incentives," says Raphael. "Compensation here has nothing to do with nepotism or tenure."
Compensation consultant E. James Brennan goes even further. "Especially to retain millennials, companies need to move away from seniority-based, work-with-the-middle-of-pack approach, and individualize compensation," says Brennan. And if you want them to stay, he adds, never stop offering them opportunities to add more value and receive greater compensation in return.
Set a pace for rewards that suits millennials
"Millennials need to feel that they're moving quickly," says Brennan. "They expect re-enforcements and spot bonuses. They expect to progress through titles quickly." How can you begin to accommodate these preferences without blowing your payroll budget? Consider this bonus strategy: instead of giving a 3 percent annual raise, provide a 1 percent increase every four months, Brennan suggests.
Can retirement be a sticky benefit for millennials?
The youngest workers have never been the most appreciative of retirement benefits. But with millennials, many of whom have seen their parents weather depleted 401(k) plans or frozen pensions, companies may find an opportunity to sell the value of saving for the distant future. The key is to communicate that value in terms that will appeal to the intended audience. What are those terms? Ask your millennials and teach them a thing or two in the process.
Redefine the scope of retention
Are you finding that, no matter what you do, many of your best Millennial employees will up and leave after a year or two, or even six months? Then you may need to rethink your concept of retention. Can you sell millennials on an 18-month project that will reap substantial rewards when it's successfully completed?
"Organizations may need to think in bite-sized modules, to consider what can we do immediately to engage our millennials for the intermediate term, rather than trying to retain them for decades," says Sesha Dhanyamraju, CEO of Digital Risk LLC, a mortgage processing and risk analytics firm.
Retaining contented employees isn't enough
"Retention starts with making people happier, because otherwise they won't stay," says Raphael. "But I want people to be happy, not satisfied. And that means no one here feels like it's a dead end." Millennials want a challenge and want to feel a deep purpose in what they're doing. If they're merely satisfied, they may be looking around for something else that will give them a new challenge.
Understanding how to recruit and retain millennials involves keeping them engaged in their work. You want to give them assignments they can own and master and you want to provide flexibility. Let them work from home if it's suitable and focus on overall productivity versus the number of hours worked.
Whether they're boomers or millennials, get the most out of your recruitment strategy with Monster
Figuring out how to recruit and retain millennials doesn't happen overnight, but hopefully these tips will help you hold onto your top Gen Y talent. Generational differences aside, any company's recruitment and retention strategy requires perseverance and attention to detail. Need a hand? Subscribe to Monster Hiring Solutions and we'll send you tips on the latest hiring trends, proven management strategies, and more.