How to Find and Recruit Passive Candidates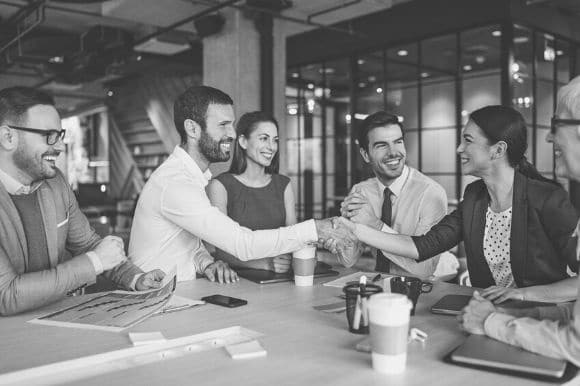 When you're hiring a new employee, you want to find the best possible fit. However, the right person may not have applied for the job. It's beneficial to proactively reach out to these passive candidates who have the skills and experience you need but aren't necessarily searching for a new job.
These potential candidates typically aren't searching for openings but could be swayed if they're excited about the role and your company. Unlike active candidates who are applying to jobs because they are unemployed or eager to make a change, it's up to you to find these hidden gems and make an attractive offer.
So, how do you do recruit passive candidates? There are several creative tactics you can use to find people who have the skills and experience to be successful. Once you zero in on potential candidates, your next challenge is to get them to apply and sign an offer.
Source Qualified Candidates
It can be time-consuming to find top candidates who may not be actively looking for a new job, particularly if you don't have a strategy in place. These tactics will help you find qualified candidates quickly:
Get referrals. Ask people in your professional network if they know anyone who would be a good fit for the role. If you have room in the budget, encourage your employees to share the job description with their professional networks by offering an employee referral bonus. Reach out to these passive candidates first. You may find someone you're so impressed with that you won't need to search any further.
Search the web. Use professional social networking websites, portfolio websites, and social media platforms to identify candidates with the skills and background you need. Find qualified candidates using the search features, industry- and role-specific hashtags, and by joining relevant groups.
Consider past candidates. One of the benefits of using an applicant tracking system (ATS) is that you can search for relevant keywords and phrases such as job titles, skills, and credentials. Search your entire resume database because someone who applied to a previous role might be the right fit for this one. These potential candidates are more likely to be interested if they had a good experience throughout your recruitment process.
Think of all-star former employees. The main advantage of rehiring a former employee is that you already know their skills and work ethic and they are familiar with your team and company. There's less of a risk of turnover when you hire these "boomerang employees" because you both know what to expect.
Use a public resume database: Expand your candidate pool by using job boards that have a public resume database. Use the search features to quickly zero-in on people who are likely to be a match.
Attract Top Candidates to the Job
Now that you have a list of potential passive candidates, you're ready to reach out to see if they are interested in applying. In addition to using a clear subject line like "Job Opportunity at [Company Name]" and attaching a well-written job description, include a personalized note and offer to speak with them about the role or connect them to the hiring manager.
Ask interested candidates to apply online and send their resume to you or the hiring manager directly. (This way you can make sure it doesn't get lost in the shuffle.)
If the person hasn't applied before, explain how you found them, why you think they'd be a good fit and include a compelling elevator pitch for the role and your company. It's helpful to describe the company culture, mission, values, and awards. Share anything else that makes your company a great place to work, like your competitive benefits package, career development initiatives, and any policies that promote work-life balance.
Speed Up the Application Process
Unlike active candidates, these candidates have been hand-selected for their skills and background. Think of these candidates as top contenders. If you wait too long to start the interview process or make an offer, they are likely to lose interest.
Make the interview process convenient for candidates by offering to conduct video interviews. Instead of having multiple interview rounds, invite all the decision-makers to one interview or have them all in one day.
If it makes sense for the role, ask candidates to send work samples and only require pre-employment testing if it is necessary. (Give candidates time to complete the short pre-employment test during the interview so it doesn't seem burdensome.)
Seal the Deal With a Convincing Offer
One of the challenges of recruiting passive candidates is that you need to persuade them to quit their job to work for you. Of course, the best way to do that is to offer them more money. If you can't afford to pay them more or even the same amount, you may still be able to get them to sign on the dotted line by offering other incentives and perks such as:
A higher title and elevated responsibilities. While candidates may not want to make a lateral move, they are more likely to accept an offer if it will help them move up the ladder.
Remote work and flextime policies. Many people want the option to telecommute all or most of the time and set their hours. Candidates may accept a lower salary in exchange for better work-life balance.
Equity compensation. Candidates may be willing to take a lower salary if they have a stake in the company. If it makes sense for your business, attract top candidates by offering stock options or grants.
Competitive benefits package. While many companies offer paid time off, a 401(k), and health insurance, consider adding compelling benefits that are less common. For example, you could offer a competitive paid parental leave policy, unlimited paid time off, training and development programs, childcare stipends, and fertility benefits.
Recruit Top Talent Quickly
Implement these best practices for recruiting passive candidates to extend your candidate pool so you can hire the best person for the job. Create a free job posting on Monster to reach active candidates and gain access to our expansive resume database.