Today's candidates want work flexibility — here's how to hire them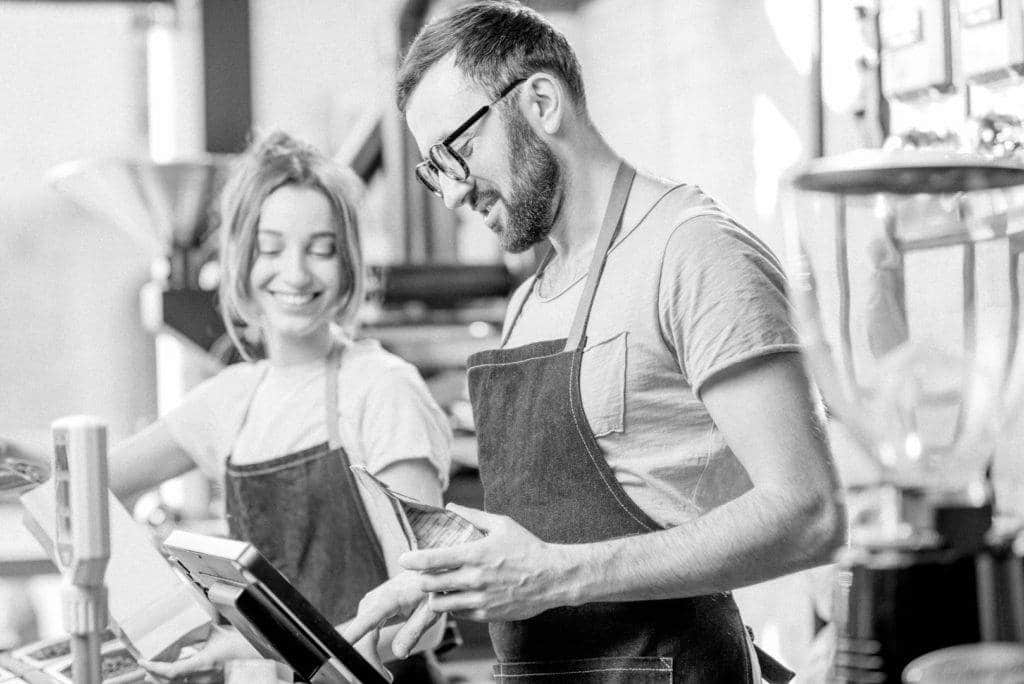 Today, more than four out of 10 workers are considered contingent, according to a Deloitte report—which includes contract workers, independent contractors, self-employed workers and part-time workers.
And 92% of today's workers believe employers should be open to more flexible and open work arrangements, according to a Randstad study.
But many companies haven't kept up with the realities of a changing workforce.
"I can't tell you how many people I talk to on a daily basis that say, 'If you can find something remote or part-time or I could work from home a few days a week,'" says Henna Pryor, recruiting director and career strategist for staffing and recruiting firm Kforce.
"It's shocking how many clients haven't caught up with that."
Twenty years ago, workers were committed to the traditional nine-to-five schedule. But today's employees value work flexibility and the ability to get their work done on their own time.
Some of the shift comes from a generation of parents who want to be more involved with their kids and their kids' activities.
"Parents in general tend to want alternative arrangements so they can spend more time caring for and being with their children as well as coordinating pick-ups from school and sports," says business coach Stacy Caprio.
But there's also a desire to live in less urban locations where there aren't as many desirable jobs.
Or workers want to move to the suburbs when city housing prices climb too high—but then they're facing a monumental commute.
"The real estate in cities is getting crazy, and people are saying, 'This is insane,'" says Roberta Matuson, president of talent firm Matuson Consulting.
"But if they have to move out of the city, it's like, 'I'm in traffic three hours a day.'"
For these employees, being able to work remotely is crucial.
Lastly, as people continue to live longer, workers in the middle generations are stretched between caring for their aging parents and caring for their kids, and juggling those demands around a traditional job is difficult.
"They're just stretched really thin," Matuson says. Being able to work a nontraditional schedule really helps these workers manage their lives.
With contingent workers making up such a large chunk of the workforce, it's imperative that companies take them into account when they structure their recruiting strategies. Here are some tactics that will help:
Embrace technology
Today there are a variety of ways to stay connected when you're not in the office, and the sooner companies can get comfortable with the idea, the more appealing they'll be to alternative workers.
"There's no reason now that it can't be done, the technology exists," Pryor says.
"Not only can you do things remotely from a laptop, but now you can be in a meeting via video conference or via zoom. Everyone's in real-time messaging with their team, everything is being dropped into mutual shared folders. The in-person requirement is so much less."
Rethink your workday
Do your working hours need to be nine to six, non-negotiable? When do you really need workers to be in-house, and what would happen if you allowed people to shift their day to suit their needs?
Companies are starting to turn toward a "core hour" model, where they need workers to be in the office from 10:00 to 3:00, say, but when they arrive and leave is more malleable. If workers want to beat traffic and get to the office at 7 a.m., they can. If they'd rather come at 10 a.m. and stay until 7 p.m., they can do that, too.
"Some people come in the morning early and take extended lunches to work out, then work into the evening," Pryor says.
"The Zenial generation and up are not interested in very boxed-in schedules. Those companies are attracting people so much more easily because they're not confining them to a traditional schedule."
Consider flexible benefits
In an era where more workers wish to make their own schedules, a strict PTO policy can feel restrictive. Some companies have moved to an unlimited PTO policy—the understanding being, if you can get your work done, you can take vacation as needed.
"There's an expectation and an understanding that people work time out with their bosses and projects get done," Pryor says. "It puts the accountability and responsibility back in the person's hands as opposed to the company's hands. It attracts different people."
More companies are also starting to offer cafeteria benefit options.
"That's where you don't get your standard, 'Here's your healthcare, here's your retirement account,'" says Matthew Burr, a human resources consultant in Elmira, NY.
"They have a variety to pick and choose from. There might be 20 different things, from health insurance to life insurance to EAP programs." With more options, workers can put together the best package for their life situation.
Be willing to change
The biggest adjustment is often the employer's mindset. "It's the mentality that's slow to shift," Pryor says. "People are used to doing things a certain way. I work with accounting managers who are still using paper and pencil ledgers."
Matuson points to a client who heads a technology company. "He's very clear that he needs people in the office so they're able to collaborate," she says. "He's not really convinced that having a guy in Chicago and a woman in L.A. is going to work that way.
"Our compromise has been, 'Would you consider someone who could come in to the office two to three days a week and permit them to work remotely?' He's more open to that."
In the end, companies that are slow to change are also losing talent to the companies that are willing to take the leap.
"The ones that are old-school thinking on leveraging technology and the few that still have desktops instead of laptops, either they're losing people or they're not attracting the best talent," Pryor says.
"They're getting second-tier because everyone that's really sharp is going to go to a company that's moving ahead with technology, not lagging behind."