Is Employee Poaching Legal?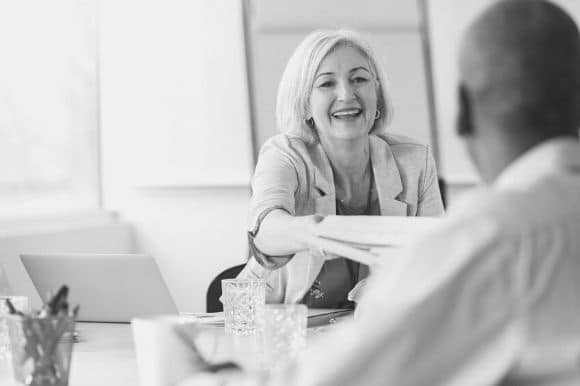 It's disappointing when one of your top employees hands in their two weeks' notice. It's even more disappointing when you find out that they were targeted by one of your main competitors. This recruitment tactic is so prevalent that there is a name for it: employee poaching. While some may say that this recruitment tactic is unethical, it is legal.
As a business owner, it's essential to know how to decrease the likelihood that your employees will bring their skills and insider knowledge to your competition. Here is everything you need to know about this controversial recruitment strategy and, most importantly, how to combat it.
What is Employee Poaching?
Businesses often target and hire people who work (or previously worked) for their competitors. This practice is commonly used for in-demand roles that require specific technical skills, advanced degrees, or a proven track record. For example, software engineers, lawyers, and executives are often targets.
Hiring managers can find their competitors' current and former employees on professional social networking sites and by checking company websites. If they ask their employees and other people in their professional network for referrals, it's likely some will work for the competition.
How to Mitigate the Risk of Losing Top Talent
You invest time, money, and resources into finding and training your employees. You don't want your competitors to benefit from your hard work. These risk mitigation strategies can help you combat employee poaching.
1. Implement Restrictive Covenants
There are three restrictive contracts that can help prevent poaching or decrease its impact if your employees quit to work for one of your competitors or start their own competing business.
Non-compete agreement: This restricts your employees from working for a competitor or starting a competing business for a set time after leaving your company. You must be able to prove a business need for the restriction and the duration and proximity must be fair, while it may not pose an "undue hardship" on the employee or create a disadvantage for the public. For example, a judge may find it unfair to restrict a former employee from working for any competitors located in the state for two years.
Non-solicitation agreement: Depending on the agreement, you can restrict employees from "improperly soliciting" clients, customers, or other employees. However, employees, clients, and customers have the right to decide where to work or take their business. The biggest legal consideration may be whether the employee pressured the exodus, or it was voluntary. Courts also consider whether the client or customer list and associated contact info was confidential or could be identified using public sources.
Non-disclosure agreement: This contract restricts your employee from sharing confidential information or trade secrets with your competitors.
Check your state laws, as restrictive covenants aren't enforceable in some states and others set limitations on when and how they may be used. You may also want to have a lawyer review your contracts before you ask employees to sign on the dotted line.
2. Respond to Employee Feedback
If your employees enjoy their role and your company culture, they are less likely to be susceptible to employee poaching. Increase employee engagement by collecting and implementing employee feedback.
It's valuable to send frequent anonymous employee engagement surveys to your team to find out how engaged your employees are and how their work experience could be better. You may want to cover topics such as compensation and benefits, work-life balance, company culture, collaboration, and professional development.
It can also be helpful to conduct regular stay interviews to find out why your employees are staying at the company and what would boost their job satisfaction. Stay interviews are more effective than exit interviews because you can improve your employees' work experience so that they are less likely to be captivated by your competition.
If your team is too large to interview everyone, make sure to include people from a variety of departments and seniority levels. Prioritize top performers because you want to keep them on board, as well as people who seem disengaged (they're likely to have constructive criticism).
3. Incentivize Employees to Stay
Employee poaching is most effective when your competitors can offer your employees higher salaries and titles. You may be able to convince top employees to stay by presenting a compelling counteroffer.
While the best way to retain employees is to offer competitive salaries and benefits, you may not be able to afford to pay at the top salary range. Fortunately, there are other ways you can incentivize employees to stay, including:
Equity compensation: People may be willing to work for a lower salary if you give them ownership in the company by providing stock options or grants.
Paid parental leave and fertility benefits: Attract and retain parents and young professionals by offering a competitive paid parental leave policy and an insurance policy that covers fertility treatments and adoption costs.
Remote work and flextime policies: Increase work-life balance by allowing employees to work from home all or some of the time and letting them set hours that work for their family.
Continue to Improve Your HR Policies
These best practices for combatting employee poaching will help you retain the talent you need to run a successful business. Get the right people in the door and keep improving retention by implementing expert-recommended recruitment and management advice from Monster.
Legal Disclaimer:  This article is not intended as a substitute for professional legal advice. Always seek the advice of an attorney regarding any legal questions you may have.