Summer Hiring: How to Find the Right Seasonal Workers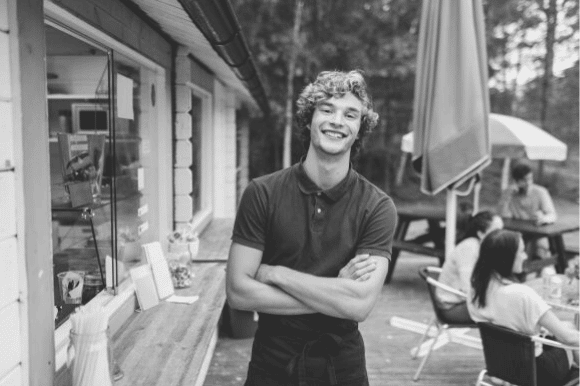 Whether summer is your busy season and you're hiring a slew of seasonal workers or you're just looking for a little extra help, seasonal hiring is always a unique challenge. These types of jobs are usually in high demand, so it's helpful to hire the right people before they snag other offers.
As you wonder how you'll be able to find reliable candidates and hire quickly — while complying with any applicable labor or immigration laws — you may want to use these summer hiring best practices to hire the right candidates for your seasonal needs.
Write a Job Description Tailored to Seasonal Workers
Summer hiring starts with a clear job description that explains the role, responsibilities, requirements, and duration. If you're hiring for multiple roles and departments, write a customized job description for each so you attract qualified candidates for the specific positions you need to fill.
Stand out from the competition by highlighting perks such as professional development programs, networking opportunities, mentorship programs, and social events. Include anything else you think the candidate needs to know upfront, like if there will be non-traditional hours and weekend work, if there is an age requirement, and the compensation.
Some summer jobs like being a lifeguard, camp counselor, retail associate, waiter, or landscaper, involve standing and running around during the day, so make sure that any physical requirements are clear.
Promote Your Job Description to Find Top Talent
Post the position months in advance of the start date to attract top talent before they find other offers. When you post the job description on a job board, consider including "summer" or "seasonal" in the position title so candidates don't continue scrolling thinking it would be a year-round job.
If you want to recruit students, you might choose to post the job description on individual college and university job boards. You could also attend recruiting events on high school and university campuses.
Get the word out by promoting the job opening on social media. Some companies offer employees a referral bonus to encourage them to share the role with their own professional networks. If you had great summer employees in the past, invite them back and consider offering them a bonus for successfully referring new candidates.
Speed Up the Candidate Evaluation Process
After posting and promoting your position, you should have dozens or even hundreds of resumes to review. Narrow the candidate pool by using an applicant tracking system (ATS) and resume screening technology to filter for keywords from the job posting. As you're reading resumes, keep in mind that seasonal workers who haven't done a similar role before could have transferable skills from their other jobs and school work or certifications. For example, a swim team captain with the right certification could be a great lifeguard or a student with babysitting experience could adjust to being a summer nanny.
Once you've found your top contenders, it's time for interviews. Some candidates, especially college and grad school students, might not be able to travel to your office for an in-person interview. Fortunately, video interviews are just as effective and often more convenient.
Hire faster by interviewing each candidate once, instead of having multiple rounds. Ask revealing interview questions to assess a candidate's experience, skillset, and professional values. If the candidate isn't a student, you might want to ask why they're interested in a short-term role and their long-term professional goals. After all, some of your high-performing summer workers could end up transitioning to year-round employees!
Do Your Due Diligence Before Making an Offer
Check federal and state employment regulations before hiring your temporary workers each season as legal requirements can change from year to year. If you're hiring high school students or international workers, also make sure you're complying with child labor laws and foreign labor laws.
Many businesses, from small startups to multi-billion-dollar firms, hire smart college and grad school students as summer interns. Summer internships can be a great way for students to get work experience in their intended industry and could even lead to a job after graduation. Before bringing interns on board, be sure to review federal and state laws to determine whether you need to pay your summer interns and how to avoid creating an employee relationship.
Even though it's a temporary position, it may be a good idea to send a job offer letter and describe the terms for the position to make sure the arrangement is clear.
Use Monster to Find the Right Seasonal Workers Fast
Now that you have these summer hiring best practices under your belt, you're ready to dive in. With Monster's global reach and ability to help tailor your search to find talented seasonal workers, you'll be able to get the right candidates fast. Find out how you can get started with a free job posting today.