5 Tips to Prepare for Peak Hiring Season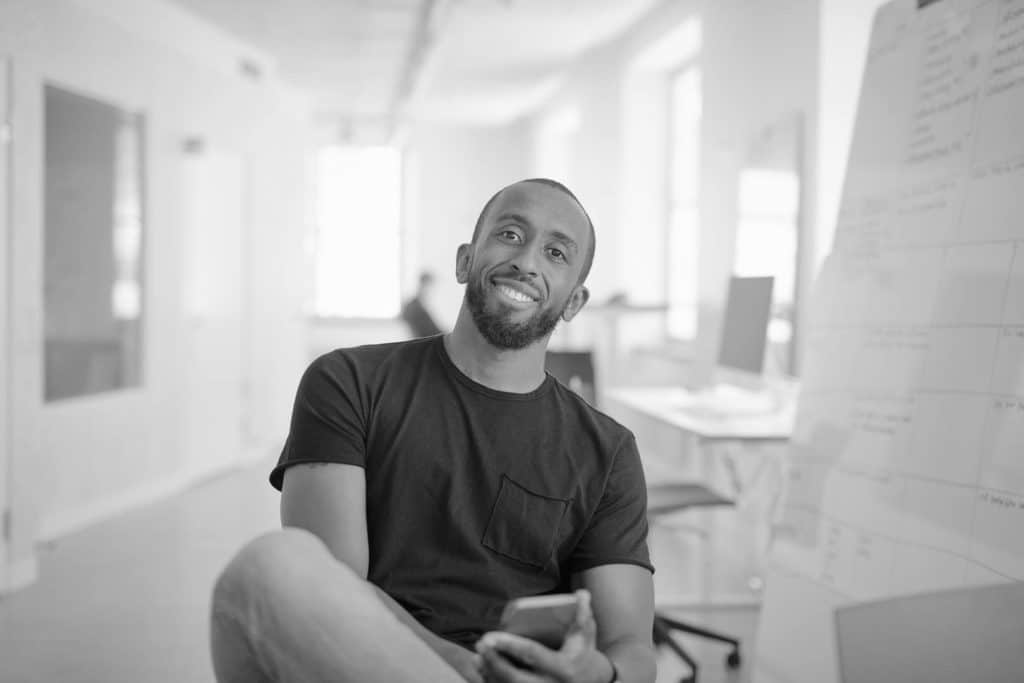 If you're scratching your head wondering exactly when peak hiring season is, then don't worry. You're not alone. And since different industries and market segments have different peaks and valleys when it comes to recruiting, it may not even apply to your business. Regardless, January has consistently been the busiest month for hiring in general.
But even if you haven't traditionally hired much in January, you should be aware of when job seekers may be the most active. Taking advantage of this timing could help you find a bigger pool of qualified candidates for your open positions. You want to strike while the iron's hot, right? These five tips can help you prepare:
Not hiring yet? Plan for the second quarter.
Use the previous year's numbers as a guide.
Pursue passive job seekers who may already be employed.
Build and leverage your network.
Remember to plan and refine your hiring strategy year-round.
First, we'll take a closer look at what makes January such an active month for hiring.
Why is the New Year Peak Hiring Season?
Businesses often slow down between Thanksgiving and the winter holidays, picking up steam and seeking new hires toward the middle of January, according to business and career experts. Specifically, companies tend to complete their budgets by November and December, often posting new job openings before the end of the year that they hope to fill by the end of January.
Monster's monthly hiring snapshots have consistently backed this up, generally describing the period of January into February as the busiest time of the year for job postings and job searches. Likewise, more jobs are typically added during the period between January and February—by far—than any other period of the year, according to the Bureau of Labor Statistics.
From the perspective of job seekers, switching jobs or making big changes to their career path may be part of their New Year's resolution. Or, they may just be ready to make some life changes in general after having some time to think about it. If you're looking to add to your staff, then you really should be prepared for this particular time of year. Here's what you'll need to do take full advantage of peak hiring season:
1. Not Ready to Hire? Plan for Q2
Maybe you don't need help right away, but what about the second quarter? Remember that fielding a pool of candidates, deciding which ones to interview, making offers, and finally bringing them into the fold may take a couple of months. By getting started early, you'll be able to attract more top candidates.
In fact, this may already correspond to your annual budgeting and goal-setting process, which often takes place in the early part of the first quarter. Since human resources is usually a company's biggest expense, you should have a pretty clear sense of what your hiring budget will be for the second quarter and beyond; take this opportunity to "set the table" before you actively recruit talent.
2. Let Last Year's Numbers Guide You
Before you decide on your hiring strategy for this year, take a look at how many candidates replied to your job ads last year, how many you interviewed, and how many were hired—and which months were the most active. If you're confident in your strategy, great! But you may want to do some more creative outreach with potential recruits, and January may be the best time to do that.
You may be in an industry that does much more business during the summer months, tax season, or the winter holiday season, for instance, in which case you may not do much hiring (or none at all) during peak hiring season. Either way, last year's numbers can help lead the way for this year.
3. Get the Attention of Passive Job Seekers
Savvy professionals like to stay abreast of other opportunities, even if they're happy at their current job. Take this opportunity to brand your workplace through videos and social media posts, planting seeds along the lines of "find a better fit" or "look for a fresh start."
This approach will help you attract passive job seekers, many of whom are elite professionals who don't "need" a job but may be swayed by the right offer. These candidates may be people in your database you've interviewed in the past, referrals, or even former employees.
4. Tap Into Your Network
People like to reconnect around the New Year, so take this opportunity to reach out to your alumni network, prior colleagues, and others who may be looking for a new opportunity or who can introduce you to prospects. You should also stay active on social media, which (if used properly) can be a very effective platform for networking with current and prospective candidates.
5. Fine-Tune Your Recruiting Methods Year-Round
Of course, recruiting and hiring is an ongoing process that you can't simply turn on when the calendar flips to January. There are plenty of actions you can take throughout the year that will help you stay poised to attract top talent once you're ready to do so, regardless of whether you're hiring during the January-February hiring season, such as:
Cultivating relationships with universities, trade schools, professional organizations, and networking groups
Perfecting your job descriptions and ensuring they adhere to current SEO best practices
Building your employer brand and making your company a coveted workplace
Starting an employee referral program, with incentives for successful hires
Making sure you touch base with potential candidates periodically throughout the year
Companies that understand these cycles and the unique opportunities present during peak hiring months will have the most success. The key is to be prepared and not have to scramble when the time comes to hire new employees.
Elevate Your Strategy for Peak Hiring Season and Beyond
Even if you plan to kick things into high gear in the New Year, you should know that effective recruiting is a year-long endeavor. When you're not actively hiring new employees, you should be focused on branding your workplace, staying up to date on the latest hiring trends, and remaining flexible. Need help? Sign up for cutting edge tips on recruiting, hiring, and management strategies.