How to Rehire Boomerang Employees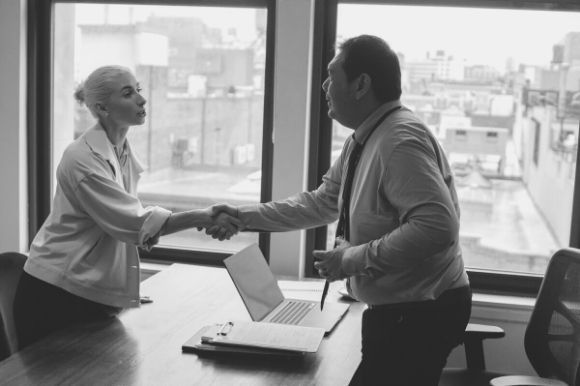 Boomerang employees are people who work for a company, quit, and then get rehired. There is less of a gamble when you rehire someone since you both know what to expect.
The main benefits of rehiring a former employee are knowing the quality of their work and what it's like to work with them, and their familiarity with the company culture and team. This makes the onboarding process easier and more predictable for both parties.
The main downside is that it's possible they may quit once again. However—assuming they didn't quit because they were dissatisfied with the company—a boomeranging employee might stay longer than other employees since they are choosing to come back.
It might be tempting to rehire an employee without going through the formal hiring process or considering other candidates. However, it's important to evaluate factors like the skills they gained since they left and whether they'd be successful in this role. These best practices can help you structure your hiring process for former employees.
Recruiting Former Employees
The best way to recruit former employees is to frequently stay in touch with them. For instance, you could send out an alumni newsletter, create alumni groups on social media, and invite alumni to events. Share job openings and invite interested parties to send their resume to you or the hiring manager directly. It's likely that some alumni will apply or send the job posting to people in their network.
If you have a job opening and think a former employee would be the perfect fit, reach out and see if they're interested. They will be flattered that you thought of them and may be interested in applying even though they weren't actively job searching. Additionally, consider offering an employee referral bonus to motivate current employees to share your job postings with their former coworkers and other people who might be a fit.
Interviewing Boomerang Employees
You should still interview former employees even though you've worked with them before. It will give you and your team an opportunity to find out the skills and experience they've gained, why they left, and why they want to return.
In addition to your regular insightful interview questions, you may want to ask the following:
Please walk me through your resume since leaving. What skills and experiences have you gained?
Why did you initially leave the company?
What excites you about this role and returning to the company?
What are you looking for in your next opportunity?
How would you hope to grow at the company?
Evaluating Former Employees
One of the benefits of considering boomerang employees is that you have more resources for evaluating them. Start by speaking with their former manager and people they worked with closely, treating it like a reference check. You may want to ask:
What was it like to work with them?
What were their main strengths and weaknesses?
Would you want to work with them again? Why or why not?
You can also check past performance reviews to see how they performed at the company. However, try not to judge the employee solely on their past performance because they have likely strengthened their hard and soft skills from other roles.
As with any candidate, you should still call their references, run a criminal record check, and complete any other relevant background checks. It's important to do the same due diligence for former employees as you would with all applicants because it can help you prevent negligent hiring claims.
Onboarding Former Employees
Onboard boomerang employees just as you would with any other new hire. Even if some of it is familiar to them, you don't want to give others the impression they're getting special treatment as alums. Start by sending all the normal new hire paperwork, like an offer letter, employment agreement, and tax documents.
When they arrive for their second first day, have them attend the full orientation program alongside your other new hires. Some of the information they learn might be similar, like the history, mission, and values, but it's likely a lot has changed. For example, they'll meet new team members, review the updated employee handbook, and learn new policies and procedures.
Your new-again employee might be in a new role or at a higher level. Ask their manager to give them instructions and guidelines for completing their main job responsibilities and review any new software or processes. As with all employees, it's helpful to have clear job responsibilities, set long and short-term goals and objectives, and have regular one-on-one meetings and performance reviews.
Use Your Brand to Draw Them Back
When it comes to catching boomerang employees, your brand can be your strongest asset. In an always uncertain job market, employees are drawn to the brands that they know and trust. Find out ways to enhance your brand and standout from the crowd with Monster's expert branding insights.