Manufacturing Recruitment in a Tech Driven World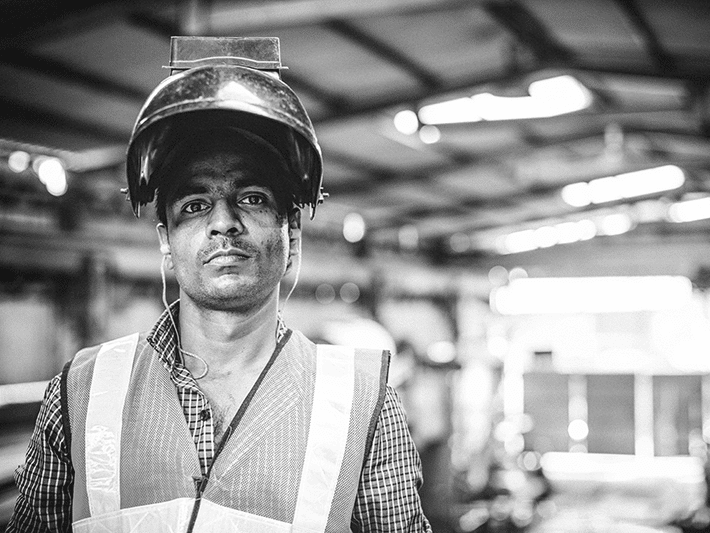 With so much attention on the technology sector, many people have forgotten one of the bedrocks of American business: manufacturing.
Even while software, internet publishing, and other cutting-edge technologies continue to make up an increasing amount of economic activity in the United States, manufacturing remains a leading industry.
That's good news for manufacturing businesses, at least for those companies that have kept up with technology. The challenge is to take manufacturing recruitment efforts to the next level in order to hire the best possible employees.
Manufacturing Up, Recruiting Business Down
It's not easy recruiting in a competitive market. In a survey of more than 400 recruiters, Monster reported that 62 percent of respondents said it's harder to find quality candidates for their companies than it used to be.
There has been a shift in how both parties approach one another, according to Brian Kingston, HR director at MC Assembly in Melbourne, Florida. It's not only about what the candidate can contribute to the company, he says, but also what the company can contribute to the candidate. Workers want to know that their efforts will be rewarded with more than just a paycheck.
Manufacturers must do more than just make great products. They also have to cultivate great places to work in order to recruit and retain a quality workforce. Here are three manufacturing recruitment ideas you may want to consider for your company.
1. Build an Early Pipeline
It's crucial for manufacturers (as it is for any employer) to make recruiting a continual, ongoing effort. This includes identifying potential targets from early on and building a talent pipeline, says Andrew Gilbert, director of operations at Caretta Workspace in Ohio. His company built a better pipeline by reaching out to various institutions within their community.
Caretta partners with local trade programs and high school shop classes to get in front of candidates before they even graduate. Gilbert says identifying candidates that are open to learning manufacturing skills is the key to having a successful employee-training program.
Hiring manufacturing employees through better pipelines also helps connect your company with your local community, where you can develop important business relationships and let your reputation take root. Here are a few recruiting ideas to build those pipelines:
Give presentations or workshops for local high schools or community colleges
Participate in a mentorship program (or help create one) in the local school district
Host a public event (e.g., a job fair or a public awareness event highlighting your company's role)
Host a fundraiser or community challenge event (e.g., a recycling challenge)
If you think of recruitment as something you do only when you need to fill a position, then you miss out on the important strategic benefits that building a pipeline brings. If it's an ongoing process, then you'll already have formed important relationships by the time you need to field a pool of top candidates.
2. Offer Apprenticeships
Bryan Mullett, CEO of Bradley Corp. in Wisconsin, has another idea for recruiting manufacturing workers: Bring in potential employees through paid apprenticeships. This strategy can be a part of your larger pipeline-building efforts.
Bradley teamed up with non-profit group GPS Education Partners to launch an in-house manufacturing school and apprenticeship program at its headquarters, with the idea of ultimately hiring the trained students upon graduation.
Throughout the year, high school juniors and seniors can attend academic and skilled trades classes at the company headquarters. Students can also work as paid apprentices after school, through school breaks, and during summer vacation.
3. Use Social Media
In the increasingly digital world we live in, the manufacturing industry is sometimes seen as a relic of the past. Tech jobs will replace manufacturing jobs, or so the story goes. The truth is, as long as we need things (like our incredible tech devices), we need manufacturing. And manufacturing itself is often a great driver for technological innovation.
When it comes to manufacturing recruitment efforts, companies should utilize technology to connect with a more digitized workforce. Social media is one tool that you can use to find your workforce among younger generations. As with any online business, you can use social media to:
Notify people of training opportunities, and to obtain feedback
Highlight employee testimonials about your company
Promote company news and initiatives
Target key audiences and join relevant communities
Also, just by having a social media presence, potential job candidates will be more familiar with your company and your brand. This means social media, used effectively, can be another facet of your broader talent pipeline strategy.
Need to Boost Your Manufacturing Recruitment? Monster Can Deliver
Hiring manufacturing employees is hard in any job market unless you know where to find qualified candidates. That's where we can help. With access to a global database of job candidates and expert recruitment tools, Monster can help you build a team of top talent. Find out more about how to post a job for free today.