How to Offer Fertility Benefits at Your Company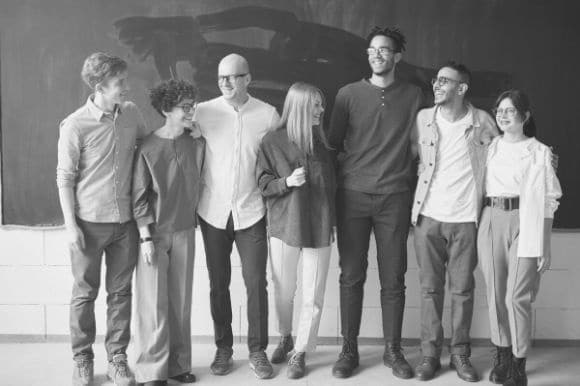 There is a high demand for fertility benefits that cover expensive methods of family planning such as in vitro fertilization (IVF) and adoption fees. In fact, roughly 77 percent of employees would work for their employer longer if they offered these benefits and 88 percent would consider making a career change to get them, according to a survey from The National Infertility Association.
Despite the high demand, not many companies offer these benefits. The survey found that just 12 percent of the employees had fertility-specific benefits through work and 31 percent had some coverage through their employer's health insurance plan.
You can provide these benefits for your employees without spending a considerable amount more on insurance. An overwhelming 97 percent of employers found that it did not cause a "significant increase" in their plan costs, per another National Infertility Association survey.
Here are some of the most common employee benefits related to fertility and family planning, why you should offer them, and how to best implement them at your company.
Common Fertility Benefits
If you offer these benefits, your health insurance plan or specialized insurance plan will cover some or all the common methods of family planning, including:
Fertility drugs: Fertility medications like Clomid and injectable hormones can be expensive and are required for some of the family planning procedures, adding to the cost. Your plan may cover a portion of the medication costs.
Egg, sperm, and embryo freezing: These fertility preservation procedures allow people to save eggs, sperm, or embryos to use in the future.
IVF: With this procedure, egg and sperm are fertilized in a lab and the embryo is implanted in a person's womb. It can be done with donor egg and sperm, making it an option for single and LGBTQ people. It's an expensive process so it is valuable to have IVF benefits.
Intrauterine insemination (IUI): For this method, sperm is washed and concentrated and implanted into a woman's uterus around the time that she is ovulating. This procedure can be done with donor sperm.
Donor egg or sperm: Some insurance plans will cover the cost of purchasing donated egg or sperm.
Adoption: Some employers offer separate adoption benefits to cover costs including legal expenses and adoption fees and many companies allow their employees to take parental leave after adopting a child.
Surrogacy: With surrogacy, someone else physically carries the baby. It is an option for LGBTQ+ people, single parents, and people who are unable to get pregnant or carry a baby through a pregnancy.
The Advantages of Offering Fertility Benefits
Offering these benefits can help you strengthen your company culture and performance. For example, it can:
Improve Employee Morale
Assisted reproductive technology (ART) and other alternative methods of family planning can be emotionally draining, expensive, and time-consuming. Many of these processes can contribute to anxiety, depression, burnout, and absenteeism, which are likely to decrease employee productivity and performance.
By offering these benefits, you can alleviate some of the stress of family planning, which is likely to make your employees more engaged and improve employee morale. Research has shown that companies with high employee engagement and morale financially outperform the competition due to factors such as higher-quality work, less employee turnover, and increased sales.
Increase Diversity and Inclusion
Some health insurance companies only offer coverage for people who have experienced infertility, which can exclude same-sex couples and single people. Providing a wider range of fertility benefits without any pre-conditions shows that your company supports all employees equally.
In particular, your company will be poised to recruit and retain women at any age and LGBTQ+ employees, which will boost diversity and inclusion. Diverse workplaces often have increased employee morale, engagement, and financial performance.
How to Offer Fertility and Family Planning Benefits
There are two primary ways you can provide these benefits to your employees. You could choose a health insurance plan with the best coverage options or sign up for a third-party provider to supplement your existing plan.
Upgrade Your Health Insurance Plan
You may want to start by checking the coverage your health insurance plan currently offers and determine whether you can add more fertility coverage options. It's important to make sure your plan doesn't only cover employees diagnosed with infertility and that it covers services that will also be advantageous for LGBTQ+ couples and single people, such as fertility preservation, adoption, and purchasing eggs or sperm.
As you evaluate benefit plans, consider asking:
Is an infertility diagnosis required for coverage?
Are employees required to try medication and less invasive treatments before being eligible for IUI or IVF?
What family planning methods are covered?
Are the coverage options different for LGBTQ+ couples or single people?
Is there a dollar or cycle limit on coverage?
Are there any age limits for IVF benefits or any other coverage?
Use a Specialized Provider
You may pay more if you use a specialized provider like Carrot, Progeny, Maven Clinic, or Kindbody, but most have additional perks like access to experts who can walk your employees through the various treatment options, more in-network doctors, and a wider range of covered services.
Whether you use a specialized provider or add services to your health insurance plan, it's beneficial to choose a plan that covers donor egg and sperm, adoption and surrogacy payments, artificial insemination procedures, and fertility preservation.
Promote Your Benefits to Prospective Employees
Whichever way you choose to offer fertility benefits for your employees, letting candidates know about them may help you seal the deal with top contenders. Mention these benefits anywhere you discuss your benefits package, such as in your job descriptions and on the career page of your company's website.
Continue to Improve Your HR Policies
Offering fertility benefits can help you recruit and retain top talent, boost employee morale, and foster a more diverse and inclusive workplace, making your business more successful. Keep up the momentum by signing up to receive expert hiring and management advice from Monster.