Crisis Management for Team Leaders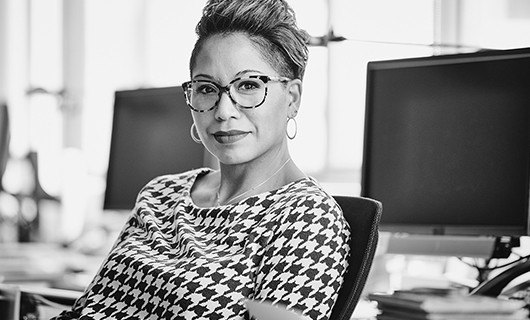 Unfortunately, there are several types of crises you may face as a business owner or manager from natural disasters to cash flow problems. When you're weathering a crisis, it's essential to have skilled and motivated employees who can strengthen your business. To do that, you need to know the crisis management strategies that will help you increase employee morale and retention during a difficult time.
When you're going through a crisis, you probably don't want to spend time researching how to manage during a crisis. We've got you covered. Here's what you need to know.
Types of Crisis
The most common types of crisis you may face as a business owner are:
Natural disasters: floods, fires, hurricanes, tornados, etc.
Technical crises: data breach, website outage, ransomware attack, stolen source code, power outages, etc.
Business crises: layoffs, reorganization, lawsuits, damaged reputation, supply chain issues, lack of funding, declining revenue, product recall, employee strike, etc.
Violent crises: robbery, looting, shooting, bomb threat, etc.
Health crises: workplace injuries, heart attacks, public health emergencies, hazardous material spills
Top Crisis Management Strategies
The tactics you use to handle each crisis will differ. You'd respond to a data breach differently than a natural disaster that requires you to evacuate the office for a set time, for example. However, the core crisis management tenants are the same. These tips will help you lead your team through whatever crisis you're facing:
1. Create a Plan
Your first step is to work with your executive team to create a plan for handling the crisis. If there is a natural disaster or public health emergency, your plan may be to have employees work from home until they're able to return to the office. In that case, you may need to make sure your team members have the necessary technology to work from home and create guidelines for working remotely. If revenue is low, the plan might be to implement measures to reduce costs and, if necessary, to lay off or furlough employees.
2. Share Your Plan
Your next step is to tell the entire team about the crisis and your plan. If possible, brief the team in person or on video chat instead of sending an email because it feels more personal. Leave time for team members to ask questions and get clarifications. Be as open as possible so people don't speculate and share inaccurate information.
If there is an emergency, such as a fire or violent attack, consider using an emergency notification system so your employees get text message and email notifications instantly. It's helpful to run employee trainings so your team knows how to respond to crises such as fires, violent attacks, and workplace injuries.
Keep your team updated as the crisis unfolds. If the plan changes, notify your team as soon as possible. This essential crisis management technique will make your team feel reassured because they know they will stay informed.
3. Provide Resources
Depending on the crisis, different resources may be helpful such as:
Counseling: If your insurance plan offers an Employee Assistance Program (EAP), remind your team members that the resource is available. If you don't have an EAP, consider bringing in on-site counselors for a short time.
Personal days: If you don't already, you may want to offer personal days in addition to sick and vacation days. Personal days can be used for doctor's appointments, caregiving, family emergencies, and other reasons someone might have to take off work last minute. If it makes sense given the crisis, consider offering additional personal days.
Outplacement services: If you need to lay off employees, consider offering outplacement services so your former employees can get help landing a new job.
4. Be Compassionate
Compassion goes a long way during a crisis. In addition to providing resources, it's helpful to:
Show appreciation: Celebrate individual, departmental, and team accomplishments.
Host one-on-one meetings: If they aren't already, ask managers to conduct one-on-one meetings with their direct reports to offer individualized support.
Flexible work policies: Depending on the crisis, it can be beneficial to promote work-life balance by offering flextime, remote work, a compressed work week, backup childcare, and other flexible work policies.
Get employee feedback: Find out if there are more crisis management suggestions by asking your employees for feedback on how you're handling the crisis. They may share feedback that you can act on to increase retention.
Implement More Management Best Practices
These crisis management strategies will help you increase employee morale and engagement during a difficult time, making it easier for you to weather a crisis. Learn more ways to strengthen your business by acting on expert hiring and management advice from Monster.