How to Set Up a Flexible Work Schedule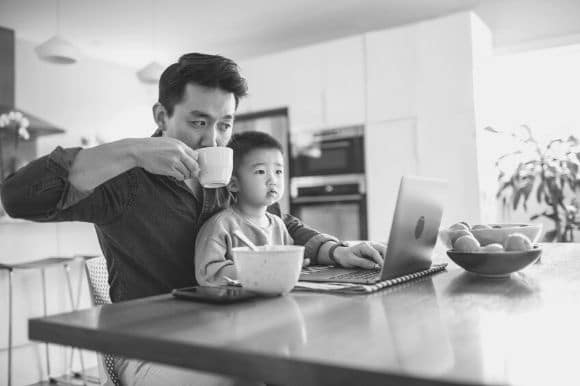 Candidates and employees want a flexible work schedule. Setting flexible work policies like remote work, compressed workweeks, and job sharing will help you recruit and retain top talent and boost employee morale. Your employees are likely to be happier and more motivated, productive, and engaged, making your company more profitable.
Now that you know the benefits of flexible work, you should consider these seven policies that will make your company more attractive to candidates and employees:
Flextime
Compressed work week
Job sharing
Remote work
Part-time work
Shift Schedule
Contract work
1. Flextime
Instead of working the traditional nine-to-five, employees can choose their own flexible work schedule that makes sense for themselves and their families. Depending on your policy, employees can change their schedule daily or weekly or be required to keep consistent hours. Make sure there is enough overlap for people to collaborate in the office or remotely. You may want to give employees the option of working:
7 am to 3 pm
8 am to 4 pm
10 am to 6 pm
2. Compressed Work Week
Employees work longer hours a few days a week to hit 40 hours faster and enjoy the rest of the week off. Two of the most common schedules are:
4/10. Employees work 10-hour workdays four days a week.
9/80. In a two-week period, employees work eight nine-hour workdays and one eight-hour workday and have one extra day off every other week.
3. Job Sharing
Two or more employees work part-time to split the responsibilities of one full-time role. This flexible work schedule can help you attract and retain people who are juggling work and caregiving. There are two common job-sharing models:
The twin model. The job sharers split their responsibilities evenly and work together to complete the same projects and assignments.
The islands model. The job sharers have different responsibilities and tasks and work independently.
4. Remote Work
Many candidates and employees want the option to work remotely all or some of the time. Instead of spending time commuting, they can spend more time with their family. There are two common policies you can choose from and customize to work for your team:
Hybrid Workplace
Employees work remotely and in the office. Some companies require their employees to work in the office set days or a set number of days per week to encourage in-person collaboration. Other companies let employees decide if and when they want to work remotely or in the office. Instead of having designated desks, some of these companies have employees reserve a desk in advance and bring their computer.
All-Remote Workplace
All employees work remotely all the time. Two of the main advantages for business owners are that they save money on rent, utilities, and other office-related costs and they have more access to talent since they aren't restrained to hiring people who live near the office. If you adopt this policy, you may be able to redirect costs to hire more people and pay higher salaries.
5. Part-Time Work
This flexible work schedule can help you hire and retain caregivers, unretired workers, and students. Offer part-time jobs with the possibility to work non-traditional hours like early mornings, late nights, and weekends. Part-time jobs are popular for retail and food services jobs, but it could be a good option if you don't have enough work to require a full-time hire, you're open nontraditional hours, or you want to try job sharing.
When you're writing a job description, mention the number of hours per week and whether the employee would need to work specific days and hours.
6. Shift Schedule
Companies typically use shift schedules for roles that require people to work non-traditional hours and weekends, such as retail, hospitality, security, food service, manufacturing, and healthcare jobs. A shift schedule is beneficial if you need people to work early mornings, late nights, and weekends. Depending on your policy, you might have a:
Fixed shift schedule. Employees always work the same days and hours.
Flexible shift schedule. Employees can choose the shifts they want to work.
Rotating shift schedule. Employees are assigned new shifts on a regular basis, such as weekly, monthly, or quarterly.
7. Contract Work
You can work with people who want a flexible work schedule by hiring contract workers for short-term projects. (Before you start the hiring process, speak to an employment lawyer to make sure you follow all the necessary legal guidelines.) The main benefits of working with contract workers are the ability to:
Save money by paying an hourly rate or project fee instead of an annual salary and benefits.
Have someone complete necessary tasks and projects even if you don't have enough work to hire a full-time employee.
Hire from a large pool of candidates because many independent contractors work remotely.
Make hiring decisions faster since there is less of a commitment than when you're hiring a full-time employee.
There are two main types of contract workers:
Freelance
You may want to use a freelancer if you have a one-off project like a logo design, product photography shoot, or writing a press release. If you like them, you can continue working with them for similar projects. Freelancers usually work with multiple clients simultaneously.
Temporary
Unlike freelancers, temps often work full-time with one client for a longer period, such as a few months to a year. You might want to hire a temporary worker to fill in for someone who is on parental leave or to staff up for your "busy season." If you anticipate the need for a permanent employee in the near-term, consider a temp-to-hire model. You can hire temporary workers directly or by working with a staffing agency.
Implement Flexible Work Schedules and Other Policies Workers Want
Flexible work policies are compelling for all employees, but especially parents and other caregivers, students, and older workers. By increasing employee morale, retention, and diversity, you're likely to see increased profitability. Continue to boost your recruitment and retention efforts by instituting expert-recommended hiring and management advice from Monster