Ten Ways to Practice Great Leadership by Taking Action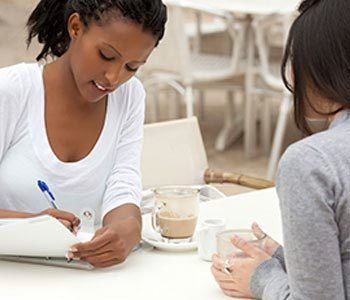 At the end of the day, only action produces results. Building relationships, developing others, and making decisions lead to more effective actions; but it is the actions of you and your team, along with the outcomes they produce, that will build your reputation as a great leader.
Practice great leadership with these ten steps:
1. Choose Action or Inaction Wisely
Deciding when to take action is a basic leadership choice. You can lead your people into action quickly or let the energy build while they prepare for what must be done. Both approaches are appropriate at times.
2. Make Teamwork a Priority
Even high potentials must perform as a team to be successful. Conflicting actions or complaints about difficulties in getting agreement are symptoms of poor teamwork. Fix the teamwork issues first, and other challenges will be easier.
3. Hold Planning Conversations
The time you spend in up-front conversations will be less than the time you otherwise would spend correcting the unintended and costly consequences of poorly planned and misaligned actions.
4. Ensure That the Plan is Understood
Ask high potentials, especially those who did not participate in planning, to describe your organization's goals and strategies. If their answers are accurate, congratulate yourself. If they are not, improve the methods you use to communicate the strategic plan to your people.
5. Plan Obsolescence
Look at the products and services you offer today. Which will be irrelevant three years from now?
6. Create a People Strategy
Invest as much in creating the people strategy for your next major change as in developing new processes and systems. People will accept change when they feel it is necessary, when their inputs are heard, and when they believe that the process of change is fair.
7. Learn From Success
Looking back, would you say you learned more from your failures than from your successes? If you said yes, spend more time examining your recent successes to determine how you can repeat and expand them.
8. Stretch the Comfort Zone
Think about your team's biggest achievement last year. What have you learned since then that could have made it bigger? Push your people into the uncomfortable learning zone and coach them to higher levels of success.
9. Confirm Alignment
Next time you finish a key meeting, ask each person what he or she plans to do — especially to support each other. Agreement is real only if all parties share the agreements, the actions to be taken, and the expected results.
10. Get Comfortable With Silence
Silence can be the prelude to a big decision or decisive action. Use silence in your conversations as thinking and reflecting time.
Great Leadership Builds Great Teams
The point of leadership is to align different groups of people toward a common goal. This requires a careful study of individuals and situations, which is why the best leaders are lifelong learners. It's also why you need access to a trusted advisor who knows what it takes to build and manage a team. At Monster, that's our specialty and we're ready to pitch in. Let us be your expert resource where you can go to get free access to recruitment and retention insights as you develop your workforce of the future.
Excerpted with permission from the publisher, Wiley, from Leadership Conversations: Challenging High Potential Managers to Become Great Leaders by Alan S. Berson and Richard G. Stieglitz.  Copyright© 2013.