Should you furlough, reduce hours or initiate layoffs during an economic downturn?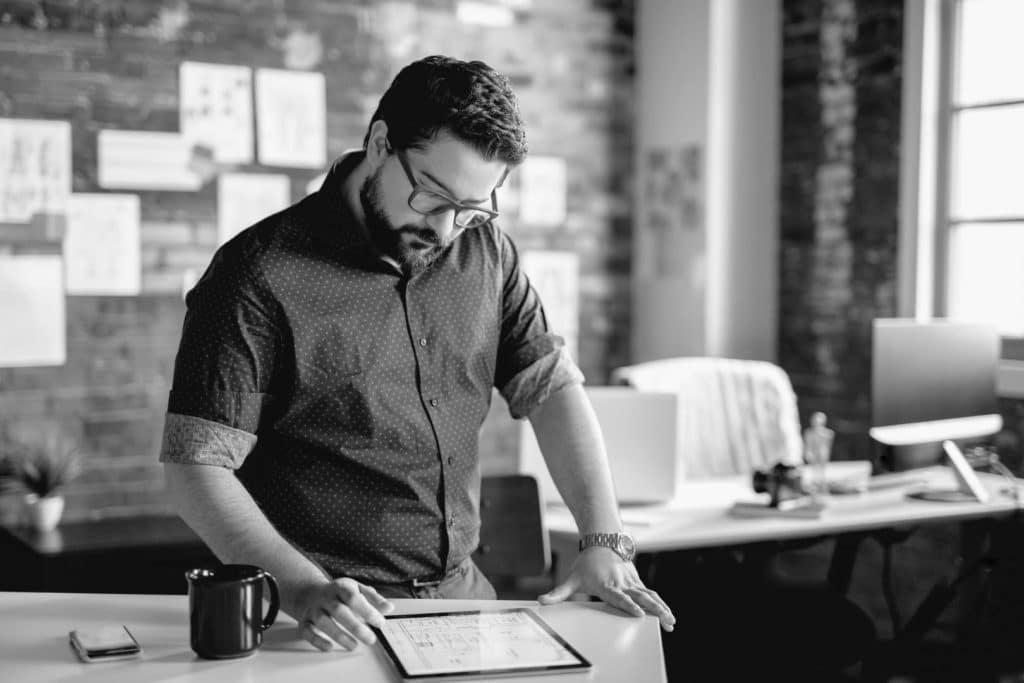 The coronavirus outbreak is causing many businesses to make tough decisions between reducing hours, furlough, layoffs, or navigating the complicated new rules around unemployment, paid sick leave and other new government policies. In fact, a recent Monster poll revealed that almost half of employers anticipate future layoffs due to the effects of COVID-19.
As company shutdowns and mandatory business closures surge, there's been a historic rise in people applying for unemployment benefits as well. According to the U.S. Department of Labor (DOL), the latest count of unemployment claims jumped to 3.28 million between March 15 and 21—an increase of 1,064% from the previous week.
Not sure how to navigate all of the options? We've got answers to some of your top questions.
Reduced hours, furlough or layoffs?
During this time of economic uncertainty, employers need to maintain a solid grasp on their financial situation as the coronavirus outbreak develops. In doing so, you'll need to review payroll and understand how to best keep your business operating. For those who find themselves struggling to maintain employees' wages, there are a handful of options to consider:
Reduction in hours or pay
Furlough
Layoff
Reduction in hours or pay
A reduction in an employee's hours or pay can be a good option for non-exempt employees. If you're thinking about a reduction in pay, you may want to consider a top-down approach by reducing the incomes of company leadership and managers first, then working your way down the corporate ladder as needed.
Additionally, you could opt to reduce hours or alternate work schedules among employees. Keep in mind that if hours are significantly reduced, employees may no longer be eligible to receive the employer's health insurance benefits.
Furlough
A furlough puts employees on a temporary unpaid leave. Furloughed employees are still eligible to receive health benefits provided through your company and are permitted to file for unemployment.
There are several reasons why an employer might consider choosing furlough over layoffs. "An effective furlough can provide companies with flexibility to manage business uncertainties and financial setbacks without having to deal with the potential costs and legal risks of layoffs," says Jie "Jasmine" Feng, an assistant professor in the Rutgers School of Management and Labor Relations in Piscataway, New Jersey.
"Unlike layoffs, terminations, and other less desirable alternatives, an employee furlough reduces labor costs and does not incur additional costs, such as severance packages and outplacement services. Since the furlough is a temporary practice, companies suffer fewer disruptions when jobs resume because the returning employees retain their original levels of knowledge, skill, and ability. Companies do not need to hire new employees, enabling them to avoid the costs of recruitment, selection, socialization, and training."
Layoff
Layoffs are defined as a full separation with an employee and should be avoided if possible. For some, however, it may be inevitable. If this is the case, you'll want to draft a termination letter detailing the layoff to the affected employees. You'll also want to encourage your employees to apply for unemployment benefits as quickly as possible.
For employers preparing for a mass layoff, you should also consider how you will best handle the influx of unemployment claims to ensure a smooth process to help your employees receive unemployment benefits.
"Employers need to understand that this is an incredibly difficult situation for everyone," says Eric Mochnacz, an HR Consultant at Red Clover, a human resources consulting firm in Fairfield, New Jersey. "Employers need to be even-handed while managing unemployment claims. If there is a mass lay off, an employer does not want to find themselves in a situation where their decision on whether to contest one employee's claim while not contesting others is perceived as discriminatory."
While the unemployment application procedure varies by state, the overall process and eligibility requirements are generally the same. When a former employee files for unemployment, as their most recent employer, you will receive a "Notice of Unemployment Insurance Claim Field" in the mail. The notice provides general information about the claim, including the reasons the former employee states they are no longer working.
It's crucial for employers to respond in writing—either accepting or contesting the claim—within 10 days of the mail date at the top of the claim notice. Not responding to an unemployment insurance claim may affect an employer's tax rate. Mochnacz recommends taking a proactive approach in understanding how to respond to the influx of claims. Generally speaking, he says it may benefit a company to have one person be the contact for all unemployment claims, such as an HR representative or a company principal.
New laws, policies, and changes to existing laws
As more employers are forced to lay off or furlough workers, the DOL has issued guidance that gives states more flexibility in administering their unemployment insurance programs to workers affected by the pandemic. Any employer considering either layoffs or a furlough must consider:
Federal law, including the Families First Coronavirus Response Act
Relief packages, including the Coronavirus Stimulus Relief Bill
Notice obligations under the Worker Adjustment and Retraining Notification (WARN) Act
State and local laws, including emergency declarations
Employee Paid Leave
In response to COVID-19, a new federal law, referred to as the Families First Coronavirus Response Act (FFCRA), expands paid leave for eligible workers. The paid sick leave and expanded family and medical leave provisions of the FFCRA apply to private employers with fewer than 500 employees and certain public employers. Under the new law, qualified employees include those who either:
Have tested positive for COVID-19.
Are in quarantine, subjected to a government quarantine, or advised by a doctor to self-quarantine.
Are caring for a family member who has tested positive for COVID-19.
Are caring for children whose schools or daycare centers have closed.
Small businesses with fewer than 50 employees may qualify for exemption from the requirement to provide leave due to school closings or child care unavailability if "the leave requirements would jeopardize the viability of the business as a going concern." Small businesses choosing to seek this exemption may need to document why their business meets the exemption criteria, which may be set forth by the DOL in future regulations.
Employers affected by the FFCRA will be eligible for two new refundable payroll tax credits that will "immediately and fully reimburse them" for complying with the paid leave mandate. Health insurance costs are included in the credit, and employers face no tax liability.
WARN Act
Employers considering a mass layoff should be aware of the requirements outlined in the federal Worker Adjustment and Retraining Notification (WARN) Act. The WARN Act requires employers with 100 or more employees to provide at least 60 days' advance written notice of a plant closing or mass layoff affecting 50 or more employees at a single site. The WARN act typically excludes those who have worked fewer than six months in the last 12 months and those who work fewer than 20 hours a week.
As a supplement to the federal WARN law, many states have mini-WARN laws that provide workers with greater protections. In response to the influx of businesses that have been forced to close on short notice, several states, including California, for example, have suspended the usual notice requirements for employers ordering a mass layoff, relocation, or termination due to a closure caused by unforeseeable business circumstances related to COVID-19. When laying off workers, it's crucial for employers to ensure that they meet the notice requirements of both state and federal law.
State and Local Laws
In addition to states' mini-WARN laws, it's crucial for employers to be aware of state and local legislation as it pertains to your business. While businesses that operate in one location may be more familiar with their state and local laws, the task of compliance becomes much more strenuous for businesses with dispersed locations.
Employers will also want to be aware of emergency declarations, such as "stay at home" and "shelter-in-place" orders that require "nonessential" businesses to close for at least 30 days. What is considered essential versus nonessential is determined by state and local authorities. As the number of state and local governments enacting various emergency orders is expanding rapidly, employers will want to remain in contact with regional offices to stay up-to-date on evolving policies.
Looking for more workplace and hiring advice? Get Monster hiring updates and learn the latest insights as this situation evolves.