Providing Holiday Pay for Hourly Employees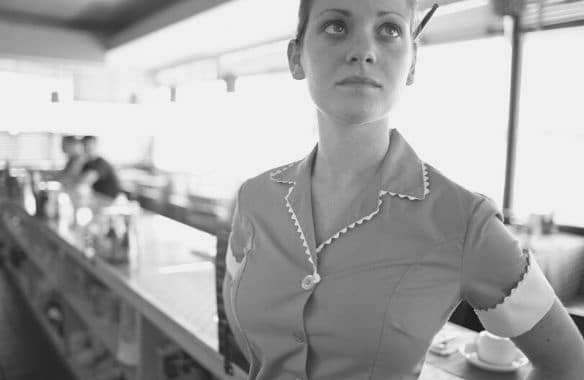 Do hourly employees get holiday pay? How does holiday pay for hourly employees work? Is it ever appropriate or required? The differences between salaried and hourly employees (or overtime-exempt and non-exempt) can be confusing, and even honest mistakes can land you in legal jeopardy.
let's look at the legal framework for making this decision, reasons for giving workers holiday pay, and the best way to implement it.
Your Legal Obligations and Exceptions
Depending on the size and nature of your project, one of the following will apply to your situation:
Fair Labor Standards Act (FLSA). This federal law does not require payment for time not worked, such as vacations or holidays, whether they're federally mandated or otherwise.
Standard Contractual. These benefits are a matter of agreement between an employer and an employee (or the employee's representative); they are specific to the contract, in other words.
McNamara O'Hara Service Contract Act (SCA). On a government contract to which these labor standards apply, holiday and vacation requirements are in SCA contracts that exceed $2,500.
Davis-Bacon and Related Acts. On a government contract to which these labor standards apply, holiday and vacation pay are required for specific kinds of workers, but only if the Davis-Bacon wage determination in the contract specifies such requirements.
Is Holiday Pay for Hourly Employees Required?
It's a common misconception that we're entitled to a certain amount of federal or religious holidays as paid time off. While many organizations follow the federal holiday schedule, it's not strictly guaranteed. Except for specific contractual laws, you are not required to provide holiday pay.
Still, it's a good idea to provide holiday pay or a paid day off. Even if it's not required, it's a sign of good faith that can boost morale and make your company more effective in hiring and retaining top performers. Great managers know how to motivate and engage employees if budget allows you to do so, adopting this practice could make a large impression on your workers.
Calculating Holiday Pay
Regardless of whether you're offering federal holidays off, it's important to be upfront with employees: Are holidays paid or unpaid time off? Which holidays are recognized by the organization? Do workers have to request time off? Will they be paid time-and-a-half, or double, if they choose to work?
The answers to these questions are determined by the employer and can often be found in an offer letter or the employee handbook.
Holidays off. Some organizations give employees the day off, while paying their normal rate. Some companies even close during the year's final week and can see an increase in productivity when they return in the new year.
Normal pay. There is no change to employees' schedule or pay rate.
Time-and-a-half. To create an extra incentive for working during holidays, especially for companies that experience a busy holiday season, some employers pay time-and-a-half for working on a holiday.
Normal rate per day x 1.5 = Holiday Pay.
Double pay. To create extra incentive, especially for companies that experience a busy holiday season, some companies even offer double holiday pay for hourly employees.
Normal rate per day x 2 = Holiday Pay.
Many compensation and benefits packages include holiday pay for hourly employees to attract and retain employees. If an employer offers paid holidays, those paid hours don't count when calculating whether an employee is eligible for overtime pay.
Common Paid Holidays
Most workers average eight holidays off each year, according to the Bureau of Labor Statistics (BLS), while more than three-quarters of private industry workers have access to paid holidays. Nearly all hourly employees in manufacturing and information technology have access to holiday pay, compared to about one-third of workers in leisure and hospitality.
The most common holidays recognized by private industry:
New Year's Day
Easter
Memorial Day
Independence Day
Labor Day
Thanksgiving Day
Day After Thanksgiving
Christmas Day
In addition, these other federal holidays and special days may offer paid time off:
Martin Luther King, Jr. Birthday
Washington's Birthday
Presidents' Day
Veterans' Day
Good Friday
Juneteenth
Christmas Eve
New Year's Eve
Employees' birthdays or one or more "floating holidays" may be designated for use at workers' discretion and convenience.
Religious Holidays
Does an employer need to allow an employee's religious holidays off? Not necessarily. Workers who wish to recognize certain holidays can ask for "reasonable accommodation" which tells the employer there's a conflict between their holiday and their schedule.
As an employer, you must find a way to eliminate that conflict between obligations, without putting undue hardship (defined as "an accommodation that is too costly or difficult to provide") on the company. Instances of religious discrimination are determined case by case by the Equal Employment Opportunity Commission (EEOC). If undue hardship is proven, this is not considered discrimination.
Keep Your Hourly Employees Happy
These tips on holiday pay for hourly employees will help your company be more successful and attractive to recruits. Done properly you may boost morale and engagement, along with giving hourly employees a reason to stick around. Keep the momentum going with expert hiring and management advice from Monster.
Legal Disclaimer: None of the information provided herein constitutes legal advice on behalf of Monster.