10 HR Documents Every Small Business Should Have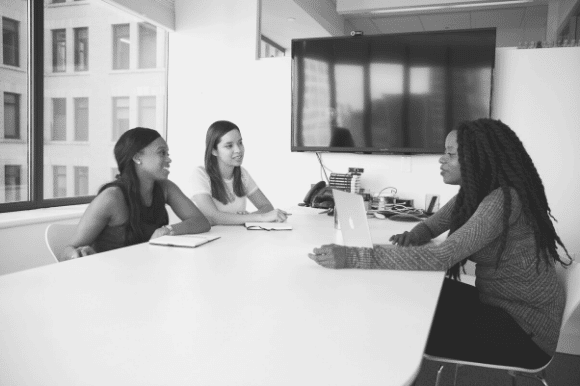 As a small business owner or manager, you might not have a dedicated HR department that handles everything from recruitment and onboarding to performance management and payroll. It is a lot to juggle on top of the long list of other responsibilities you're tasked with when you run a small business.
Whether you're hiring your first employee or managing a fast-growing team, it's helpful to have a library of HR documents ready to go. We've pulled together some of the most important documents to keep on-hand.
1. Offer Letter
After choosing the right person for the job, send an offer letter for them to sign. You can save time by sending it as an email attachment or using electronic signature software.
In addition to congratulating them on getting the job and welcoming them to the company, you'll want to include some logistics. Consider including: the job title, general responsibilities, who they'd report to, the schedule, the salary or hourly rate and when it's paid, the start date, the benefits, and whether it is an at-will position. If it is a temporary position, include the end date as well.
2. Employment Agreement
You may also want to send an employee agreement, or employee contract, that goes into more details about the employment terms. You might ask the employee to agree to certain terms such as: following all policies and procedures, performing their job responsibilities, and completing a probationary period.
Depending on your needs, as well as state and local laws, you might want to include a non-disclosure agreement (NDA) and a non-compete agreement. Keep in mind that non-compete agreements are not enforceable in all states.
3. New Employee Documents
There are some essential HR documents to fill out before a new employee starts work. Check federal and state requirements to make sure you're filling out all the required paperwork. This isn't a comprehensive list, but some of the most common employment forms are:
4. Personnel File
The Society of Human Resource Management (SHRM) recommends keeping a personnel file for each employee with relevant employee records. For example, you might want to keep these HR documents:
Compensation records: Track the employee's compensation and the dates for raises and cost of living increases.
Performance records: File performance evaluations and records of promotions and transfers.
Separation records: Include exit interview records, resignation letters, and employment separation agreements.
5. Employee Medical Records
The Americans with Disabilities Act (ADA) requires you to keep employee medical records confidential. It is a best practice to keep these separate from the rest of the employees' records. Depending on the employee, you might have medical documentation such as:
Health insurance enrollment paperwork: Keep any health insurance enrollment paperwork or, if you require it, proof that the employee has coverage through another source.
Reasonable accommodation requests: If an employee asks for a reasonable accommodation like accessible parking, accessibility equipment, or the use of a service animal, you should keep records of the disability disclosure and agreed-upon accommodations.
Family and Medical Leave Act (FMLA) records: If an employee needs to take leave under the FMLA, keep associated documentation and records of the time off.
Workers' compensation records: If an employee is injured on the job, they might be eligible for U.S. Department of Labor (DOL) programs.
6. Workforce Data Report
Depending on the size of your business, you may be required to send an EEO-1 Report to the DOL and the U.S. Equal Employment Opportunity Commission (EEOC) once a year. The agencies collect demographic information, such as the sex and race or ethnicity of all employees and their job categories.
7. Payroll Information
The Fair Labor Standards Act (FLSA) requires employers with at least two employees and an annual revenue of more than $500,000 to follow minimum wage, overtime pay, child labor, and recordkeeping laws for non-exempt employees. You would need to keep at least three years of payroll records, including the employee's identification information and records of how much they were paid each pay period.
8. Employee Handbook
An employee handbook is one of the most important HR documents. It's essential to have an employee handbook so your entire team knows the company policies and procedures. Consider including the rules you expect your employees to follow as well as the employment laws and regulations you will follow, like non-discrimination policies.
9. Company Benefits
It's helpful to have a list of all your company benefits so you can hand it out to new employees. You may also choose to add it to the employee handbook. Include information about your health and life insurance plans, retirement plans, paid time off policies, and observed holidays.
10. Performance Evaluations
Save time and maintain consistency by having a performance evaluation template. You might want to include sections for goal setting, self-evaluation, identifying strengths and areas for improvement, and evaluating various hard and soft skills that are important for the role.
Get More HR Advice
With these HR documents in place, you're well on your way to running more efficient HR operations. There's a lot to keep track of when you run a small business. Monster can help you stay on top of hiring best practices. You can sign up to receive expert hiring advice, news, and HR trends for free.