5 Tips for Choosing a Health Insurance Plan for Your Company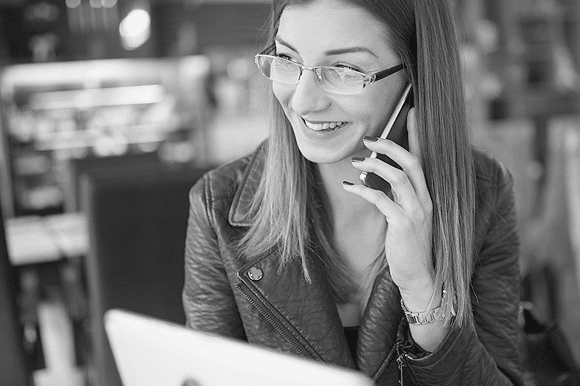 The number of employees in the United States without health insurance has dropped to an all-time low in recent years. Despite this news, 43% of working-age adults were considered "inadequately insured" in 2022 and 88% of employees list health-related benefits as the most valued benefit their employer can offer. This means that employers choosing a comprehensive health insurance plan to attract top talent is more important than ever.
Health insurance provides employees with financial protection against soaring medical expenses and shows that your leadership team supports employee well-being, engagement, and loyalty. Choosing the right plan for your employees, however, can be a complex and daunting task.
In this article, we'll cover five key factors to consider when weighing your options, including how to:
Take time to assess employee needs.
Analyze coverage plan options.
Evaluate program costs.
Research plan administration and support.
Implement, evaluate, and review your health insurance policy.
1. Take Time to Assess Employee Needs
Before choosing a health insurance policy, it's important to evaluate your company size, demographics, and workforce needs. This is because different health insurance plans are useful for different employees. To form a deep understanding of employee healthcare needs and preferences:
Send employees job satisfaction and healthcare preference surveys.
Ask employees about their health-related habits, such as daily activity levels and tobacco and alcohol use.
Analyze workplace injury data.
Compare your findings with local, state, and national data.
Be sure to only ask lawful questions and work diligently to protect employee confidentiality. The Centers for Disease Control and Prevention (CDC) provides guidance and assessment tools on their workplace health promotion homepage.
2. Analyze Coverage Plan Options
Once you know more about your employees' needs, you can evaluate the different provider networks and coverage plan types, such as:
Exclusive Provider Organizations (EPO): These insurance plans allow you to see specialists without referrals, and they cover some out-of-network care in case of an emergency.
Health Maintenance Organizations (HMO): This coverage relies on primary care physicians to refer employees to specialized services and act as a gatekeeper of sorts. These plans tend to have lower deductibles.
Point of Service Plans (POS): A combination of HMO and PPO, these plans require preapproval for specialist visits and often come with higher copays for out-of-network care.
Preferred Provider Organizations (PPO): These plans provide the most flexibility for seeing in- and out-of-network physicians, but employees will pay higher premiums.
When choosing your health insurance plan, take into consideration the network size and structure, such as the hospitals, doctors, specialists, and other providers that participate. This will help employees access more care options and help them pay less for being able to choose in-network providers. Also, consider which preventative care and additional health services are covered, such as mental wellness programs and maternity coverage.
3. Evaluate Program Costs
Considering program cost is important for both employees and employers. When choosing your plan, be sure to compare:
Premiums: The base cost employee pay to have health insurance.
Deductibles: The required yearly amount employees pay in addition to their premium before the insurance takes effect.
Copayments: Set fees employees pay for doctor visits and prescriptions.
Coinsurance structures: What employees are responsible for paying after all deductibles and terms are met.
These costs can vary widely from provider to provider and plan to plan. The goal is to find a plan that provides your employees with coverage at a lower cost without sacrificing availability and quality.
4. Research Plan Administration and Support
Employers that choose the less expensive health insurance providers without doing a bit of due diligence might find themselves with low-cost coverage but lousy processes and customer service. Research which of your top choices have:
Easy ways to administer plans.
Adequate support from insurers.
Quality customer service and responsiveness.
Also, consider how easy it is for employees to submit claims and use online tools, such as provider directories or claim-submission portals, and ensure all providers adhere to legal mandates, such as the Affordable Care Act and other applicable local and federal regulations.
5. Implement, Evaluate, and Review Your Health Insurance Policy
When implementing your new healthcare plans, communicate openly with employees and assist them with the process. Ensure employees understand:
How the insurance plans work.
What the coverage options are.
How to use the plans effectively.
Provide additional education resources, such as benefits summaries, a list of FAQs, and online tools for signing up and checking their coverage.
Also, keep in mind that your employees' healthcare coverage needs and what providers can offer will change throughout the years. Continually review coverage performance and cost in addition to employee satisfaction so you can keep on top of your employees' needs and keep offering cost-effective healthcare coverage. By keeping track of and evaluating your offerings and benefits on a regular basis, your team will be able to adjust and improve upon your plan as needed.
Attract Top Talent with a Quality Health Insurance Plan
If selecting the right health insurance plan for your employees still feels overwhelming or complex, know there are numerous brokers and advisors who can provide expert insight and guidance. Designing a comprehensive and cost-effective benefits package that aligns with your company's priorities and goals. Start a free trial with Monster to reach qualified candidates and attract top talent in your industry.