13 Employee Benefits and Perks That Will Help You Recruit and Retain Top Talent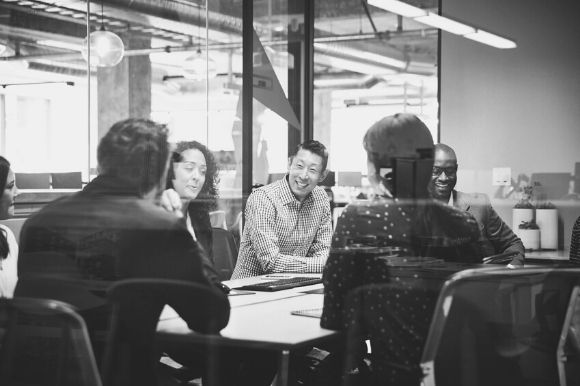 Offering a wide range of employee benefits and perks will help you hire and keep top talent. You might be wondering, why is offering the right benefits and perks so important, and what does a decent benefits package look like, anyway?
Having a strong benefits package helps employees feel supported and promotes better health and happiness — and healthier, happier employees produce higher-quality work. It also incentivizes employees to stay longer, reducing employee turnover. In fact, a 2022 MetLife survey found that as many as 73 percent of your employees would stay in their job longer if the benefits were worth it.
In this article, we'll explain the key differences between employee benefits and perks and share suggestions for creating a compelling compensation package. This will help you improve employee morale and your company culture, so your business stands out as a great place to work.
What's the Difference Between Employee Benefits and Perks?
Benefits and perks are not the same, and each offers a unique advantage to your employee recruitment strategy.
Benefits are any of the programs and recruitment tools that are considered part of your employees' salary. These are programs such as health, life, and dental insurance that your employees would otherwise have to pay themselves.
Perks, on the other hand, are extra rewards for your staff in addition to their salary. These non-wage compensations tend to be things like complimentary snacks and lunches, office parties, and discounted gym memberships.
Curate a set of employee benefits and perks that makes your business not only competitive, but also a fun and exciting place to work. Aim to offer benefits that keep your business competitive recruitment-wise, but also include those extra perks that make your business stand out.
Which Benefits Are You Required to Offer Employees?
Before you pick and choose which benefits you want to offer, know there are some that you are mandated to offer by law, depending on your and your employees' location. (It can be helpful to have a lawyer review your compensation and perks.) These include:
1. Medicare and Social Security
All employers and employees in the United States pay Social Security taxes. These withholdings qualify the employee for Social Security and Medicare coverage after retirement. For employees who retire after the age of 65 (or 67 for those born in 1960 or later), Social Security benefits cover a set percentage of their pre-retirement income — less if the employee retires early, and more if the employee retires later. Those who pay into Social Security will also qualify for Medicare, which covers medical-related expenses, such as inpatient hospital care, copays, and other medical services and supplies.
2. Workers' Compensation
Though you're mandated to cover workers' compensation insurance, the specific requirements vary from state to state. This insurance compensates employees who have sustained an illness or injury at work. The insurance helps employees recover a portion of their lost wages and pay for medical-related costs, such as doctor visits and medications.
3. Family and Medical Leave
Under the Family and Medical Leave Act (FMLA), your business is required to provide job-protected, unpaid leave to employees who have worked for you for over 12 months and need time off for an illness, parental leave, or to help a family member with an illness.
4. Unemployment
As an employer, you are required to pay unemployment taxes at both the state and federal level. This ensures that when your employees are laid off, they have some income compensation between jobs. Most programs provide up to 26 weeks of pay at about half the rate they were making.
5. Health Insurance
If your business employs 50 or more full-time employees (or the equivalent in part-time work), the Affordable Care Act requires you to provide affordable health insurance to your employees. Offering health insurance is the golden standard nowadays, so you might want to offer it even if you aren't required.
Which Additional Benefits Should You Offer Employees?
Not all benefits are required by law. These extras that will make working for your company more attractive:
1. Paid Time Off (PTO)
It's important to offer employees paid time off to facilitate a healthy work-life balance. As a result, employees will experience less burnout and be more focused and productive at work. Offer PTO and encourage employees to take that time for themselves.
2. 401k
Companies that offer employees the option to invest in a 401k have an easier time attracting and retaining top talent. Employees want to plan for their financial future, and offering a 401k is a way to help them reach their retirement goals. It also helps your businesses take advantage of certain tax breaks and deductions. While you don't have to match employees' contributions, some companies do (up to a certain amount).
3. Life Insurance
Offering life insurance provides your employees with peace of mind. This reduces employee stress and contributes to a positive sense of wellbeing.
What Perks Should You Offer Employees?
While benefits help employees feel cared for and secure in their life, perks are what make your company stand out. It can be fun to choose creative employee benefits and perks to offer.
1. Free Book Programs
You could offer employees a free book program where they can get reimbursed for choosing certain books, such as ones that delve into growing leadership or intrapersonal skills. Set up time to discuss the books with an employee-led book club. While you encourage learning, your employees will grow together as a team and expanding their knowledge at a faster rate.
2. C
omplimentary

Food and Snacks

If your employees work on-site, consider filling your kitchen area with healthy snacks and drinks to keep employees fueled during the workday. Although it might seem like a simple offering, providing free food for employees helps them feel valued and gives them a chance to refuel.
3. Spa and Gym Membership Discounts
Another way to encourage employee wellbeing through company perks is to partner with spas and gyms to offer employees discounted services. Employees will appreciate the special rates, and the spas and gyms will get extra business.
4. Mental Health Support
According to the National Institute of Mental Health, nearly one in five adults in the United States struggles with depression. Consider offering employee benefits and perks that provide mental health support, such as mental health days off or access to therapy, through an employee assistance program (EAP). Effective EAPs help employees connect with the right professionals that can help them work through whatever difficulties they face, such as anxiety, depression, or substance abuse.
5. Pet-friendly Offices
Lots of employees have pets, especially as remote work has gotten more prevalent, companies are touting pet-friendly offices, where employees can bring in their well-behaved pooch or kitty for the day. Some companies have reported lower employee stress and better productivity.
Choose Employee Benefits and Perks That Continue to Strengthen Your Company Culture
These employee benefits and perks can improve employee morale, boost employee engagement, and increase performance, making your business stronger. Keep up the momentum with expert hiring and management advice from Monster.