OFCCP Audit: Updated Program For Federal Contractors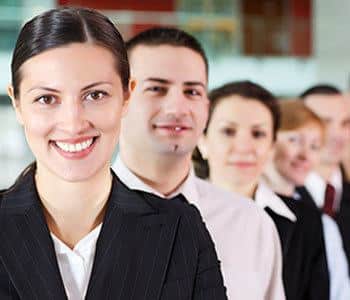 If you are an employer that has a Federal government contract, you are already familiar with OFCCP regulations around government contracts and the myriad regulations that the Department of Labor's Office of Federal Contract Compliance Programs (OFCCP) imposes on Federal contractors with respect to affirmative action and non-discrimination compliance.
You are probably also aware that the OFCCP uses a Federal Contractor Scheduling System to randomly select contractors for periodic compliance audits. Perhaps your business has even undergone such an investigation in the past.
But were you aware that the OFCCP recently changed its regulatory compliance evaluation procedures for service and supply contractors?
OFCCP Updates: What to Expect
While contractors' obligations regarding non-discrimination and affirmative action have not changed, the way that the OFCCP will evaluate contractors' compliance with OFCCP compliance requirements has.
What can Federal contractors expect from the new compliance program? For one, a new acronym.
The OFCCP has rescinded its Active Case Management (ACM) procedure in favor of the new Active Case Enforcement (ACE) mechanism. The OFCCP created ACE to increase its efforts to enforce compliance with the laws and orders it oversees, including Executive Order 11246, Section 503 of the Rehabilitation Act and the Vietnam Era Veterans' Readjustment Assistance Act (VEVRAA.)
Under ACE, the OFCCP will audit a larger amount and greater scope of material during each compliance evaluation than it has in the past.
If your business has been the subject of a compliance evaluation in the past twenty-four months, you can relax for a while; the OFCCP has not changed this time limit. If your business has not been examined in the past two years, however, now is the time to make sure that all your records and affirmative action plans (AAPs) are up-to-date, as well as check that none of your employment practices are discriminatory.
ACE versus ACM?
By instituting ACE, the OFCCP did not change its investigatory procedures, but instead increased the frequency and scope of each investigation. There are still four types of investigative processes; Federal contractors should expect to undergo some or all of them as part of a "compliance evaluation."
Compliance Review: This is the most common type of investigative procedure. A compliance review looks at a contractor's hiring and employment practices, its written affirmative action program (AAP) and the results of its affirmative action efforts. A compliance review may proceed in three stages: desk audit, on-site review and off-site analysis. A "full compliance review" consists of all three stages.
Compliance Check: This is a less intensive investigation which determines whether a Federal contractor has maintained appropriate OFCCP compliance records, as required by law.
Offsite Review of Records: For an offsite review, a contractor produces its records relating to its AAPs and any supporting documentation and other documents related to personnel policies and employment actions that may be relevant to the contractor's compliance.
Focused Review: This is an on-site review that focuses on one or more aspects of the contractor's organization or employment practices.
Full Desk Audit with Every Evaluation
What makes things more complicated now is that unlike ACM, which only required a full desk audit for every 25th contractor, ACE requires the OFCCP to perform a full desk audit with every compliance evaluation, no matter what form of investigation it uses to audit a contractor (compliance review, compliance check, etc.).
A full desk audit is comprised of a comprehensive analysis of all of a contractor's AAPs and supporting documentation, including but not limited to an impact ratio analysis, compensation analysis and assessment of the reasonableness and acceptability of the AAP.
Every 25th Audit Will Be a Full Review
The OFCCP has stated that under ACE, at a minimum, every 25th contractor selected for a compliance evaluation will be subject to a full compliance review, consisting of a full desk audit, on-site review and, where necessary, an off-site review as well. Unlike the previous ACM, such a review will be conducted regardless of whether there are indications of non-compliance or workplace discrimination.
What Should Federal Contractors Do Now?
The OFCCP's new procedure means that it is vitally important that contractors maintain accurate and easily reviewable records and other documentation for all affirmative action and employment decisions related to hiring and non-discrimination.
It is not enough to simply practice non-discrimination and affirmative action and "cross your fingers" that the OFCCP won't ask for too much information about compliance. The ACE system requires the OFCCP to take an in-depth look at every contractor it investigates.
These four steps will help you be prepared:
Review all AAPs, or implement new AAPs, if needed.
Confirm the retention of all necessary records.
Conduct informal audits to uncover any indications of discrimination or potential discrimination.
Address and resolve any allegations or complaints of discrimination
Legal Disclaimer: None of the information provided herein constitutes legal advice on behalf of Monster.