How to Create a Paid Sick Leave Policy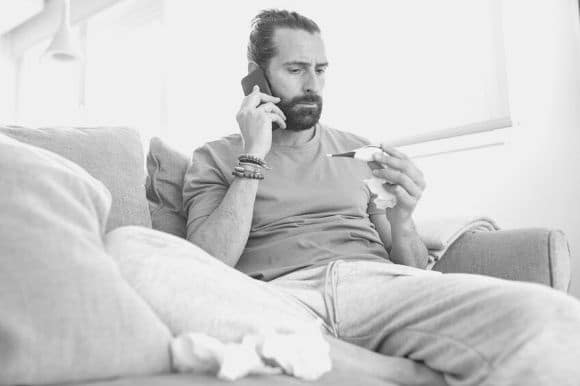 Having a paid sick leave policy can improve employee health, engagement, and morale. It can also strengthen your recruitment and retention efforts, making your business more successful. It's so beneficial to company success that roughly 80% of workers had access to paid sick leave in 2022, as reported by the U.S. Bureau of Labor Statistics.
While there are no federal paid sick leave mandates in the United States, many states and municipalities have their own requirements. You might want to review local regulations and consult an employment lawyer before setting your policy. In the meantime, this advice can help you draft a policy that helps your employees and your business.
What Is Paid Sick Leave?
Occasionally, employees need to take time off to tend to their illness or care for an ailing family member. Paid sick leave specifies the requirements, procedures, and expectations of how employees can take paid time off for health-related reasons. An effective policy will help your employees take the time they need to keep themselves or loved ones healthy while also keeping your business running smoothly.
Paid sick leave differs from regular paid time off since it's health-related and can be unplanned. Though your business is required to offer time off for illness, parental leave, or to help a family member with an illness under the Family and Medical Leave Act, this is unpaid leave and is reserved for employees who have worked for you for at least one year.
Having a paid sick leave policy in place will help your business:
Foster a healthier, happier workforce because sick employees stay home.
Create a culture of preventative care and wellness.
Have a competitive edge in the hiring and recruitment process.
Meet mandated sick leave legislation more easily.
Outline a clear procedure for employees to follow.
Draft a seamless plan of action for finding coverage.
Your employees will have more peace of mind knowing that if they need time off for health-related reasons, they can take it. Just make sure your policy also does what it can to protect the health of your business.
Creating a Paid Sick Leave Policy
The key to creating a great sick leave policy is making sure you allow sick employees a reasonable amount of flexibility without placing unnecessary hardship on your staff and operations. Create a plan that covers both.
A useful sick leave policy should include:
A description of the rules surrounding requested sick time off.
A clear procedure for employees to request both unplanned and foreseeable sick days, such as for surgeries or hospital stays.
A recordkeeping strategy for tracking employees' accrual and use of sick days.
Determine the Rules
There are a few important things you need to decide when forming your policy:
Who is eligible for paid sick leave?
Will you offer paid sick leave to employees who have worked for your business for less than one year? What about your part- versus full-time workforce? Some businesses offer it to everyone but the hours they're able to take off are based on a certain percentage of the number of hours they work. Others offer paid sick leave depending on their role (for example managers versus other employees). Just be sure to steer clear of rules that don't apply to groups fairly and leave your business vulnerable to discrimination.
How will your paid sick leave be structured?
There are three main ways to structure your paid sick leave:
Accrual: Employees earn sick days based upon their tenure at the company.
Lump sum: Employees have a finite number of sick leave days, such as 15 per year.
Unlimited: You offer employees as much paid sick leave as they might need.
You also need to decide whether there is a maximum number of days an employee can accrue, whether they can roll over from year to year, and if any unused days are paid out upon employment termination. Be sure to choose a structure that your budget can support, should it be used maximally.
What laws and regulations must you adhere to?
Get familiar with your state's and municipality's paid sick leave requirements and use them as the baseline for your policy. For example, you might be required to offer a minimum number of days according to how many employees you have. Meet these requirements and add to them as you see fit.
If your business operates in different locations, you might be required to adhere to different regulations. Try to develop a paid sick leave policy that incorporates all so you don't need to keep track of too many variables. You can find state-by-state paid sick leave information on the National Conference of State Legislature website.
Create the Procedure
Now that you know what paid sick leave your company will offer, it's time to specify how. For example, do employees need to provide five to ten days' notice for planned sick days off, such as doctor's appointments? Do they notify their manager or go directly to HR? Whom do they go to with questions? Your employees need to know what steps they should take when it's time to take their time off.
Another part of the procedure to consider is how your sick leave policy is updated, distributed, and acknowledged. Employees should be able to review the policy and access it at all times.
Choose a Recordkeeping Strategy
Recordkeeping is an important part of your paid sick leave policy since it helps your company:
Monitor the use of paid sick leave.
Keep sick leave data and documents on file.
Ensure no one is abusing your policy.
Access information quickly if there are disputes.
As always, be sure your recordkeeping strategy adheres to your business's legal obligation. For example, you might be required to keep paid sick leave data for a certain period. There might also be information you're not allowed to ask employees, such as providing a doctor's note or explaining why they're taking time off.
Put Your Policy to Work
Having a paid sick leave policy can offer employees the flexibility they need while bolstering your employee retention and recruitment efforts. Now that you've developed the right policy and an effective retention strategy, get started on finding the right fit when you post a job for free on Monster.
Legal Disclaimer:  This article is not intended as a substitute for professional legal advice. Always seek the advice of an attorney regarding any legal questions you may have.