How to Write an Effective Help Wanted Ad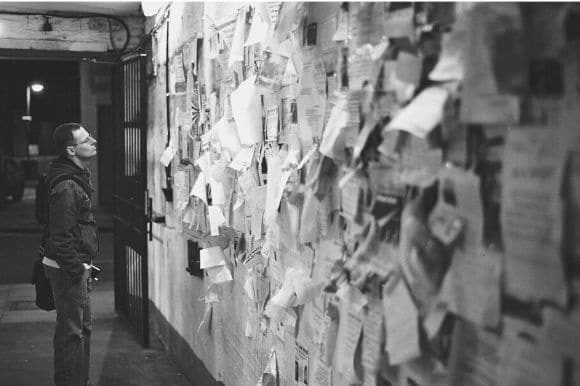 Writing a professional help wanted ad can be challenging. You want to ensure that your ad stands out among the hundreds of online and offline job applications, is seen by the right target group, and—once seen—it helps convince qualified candidates to apply.
Posting your job ad online with one of the major job boards is a great way to create awareness about your open position and reach top candidates, but it's not the only way. There are several other options for successfully promoting your open position; and the path you choose will depend on your particular needs, target audience, and budget.
We'll dive deeper into these various options, provide tips on how to write an effective job description, and explore ways your company can reach as many possible applicants as possible, all within your financial reach.
Determine Your Target Audience
When you first realize you need help at the office or in your shop, you'll want to visualize the right candidate. Identifying the right target for your job post can help you craft the perfect help wanted ad for an open position and make it visible to the right audience.
Start identifying your target audience by considering the responsibilities of the job. Will you need someone with experience, or do you prefer an intern or someone with limited experience whom you're willing to train? Are you hiring for a full-time or part-time position? What is the salary you're willing to offer?
Once you've answered these questions, you can determine which type of job ad will best reach prospective candidates. For example, if you're looking to hire someone for a weekend position and prior experience is not necessary, a high school or university student might be the right fit for you (although you need to keep it legal by avoiding language that excludes protected classes of individuals).
Identifying the right target group will help you determine the best ways to reach them, whether you're posting your ad online, in print, or at your place of business.
Cost-Effective Examples of Help Wanted Ads
We're all familiar with the major online job boards, but there are many other cost-effective ways to post your ad. These can be divided into two main categories: online and offline (print) marketing venues. Some examples of cost-effective offline marketing options include:
Local newspaper or magazine classifieds
Community bulletins (think about high school or grocery store bulletins)
Fliers and tear sheets
Signage on the window of your business
These examples all have one thing in common: they're visible to many people within specific geographic locations and demographics. The downside of these options is that targeting is limited. However, it can still work to your benefit.
A physical ad in a newspaper or tear sheet may be seen by people who know someone else who might be interested, which is a great example of word-of-mouth marketing. Depending on what kind of position you need to fill, you can always tailor the ad further to your liking.
However, if you're going for a more-targeted approach with a potentially broader reach, there are still many cost-effective or even free ways of reaching the right target audience online. Some examples include:
Craigslist ads
Regional Facebook employment groups
Self-created social media posts
These online venues allow you to be a little more precise in terms of targeting the right audience. By posting your job ad in employment groups, you are targeting a demographic with an interest in finding work. By posting it on your social media, you'll reach locals and people who are a fan of your business.
No matter which approach you choose, always include the basics of the business and open position.
How to Write a Help Wanted Ad
Keeping your target audience and posting method in mind, it's important to follow these five steps. Depending on the paragraph size or length, you can keep it short or go into more detail.
Step 1: Grab the Reader's Attention
This can be achieved by a catchy headline or the use of positive and dynamic verbs. Since print ads are often surrounded by other competing ads (think about the newspaper or community bulletins), it's important to write a headline that captures the viewer's attention.
Step 2: Describe the Job Basics
Interested readers want to know more about your business and the open position. Provide them with a short introduction to the open position and what it entails. You should include:
Your company name and location
The job title, required experience, type of position (full-time or part-time), and salary range
Start date and application due date
Step 3: Provide the Job Requirements
The third step is to include the job requirements in your help wanted ad to make sure it appeals to qualified potential applicants, but not so detailed that it deters potential top candidates. Provide them with a short list of responsibilities and skills, which may include:
Must have a high school diploma
Must have [number] years of experience
Likes to interact with customers
Is a problem solver
Step 4: Mention the Benefits
Besides the salary or hourly wage, it's important candidates are aware of any available benefits, including paid time off and holidays. If you have the space, it's recommended to include the details of the compensation package as a whole (i.e., retirement benefits, training, perks, etc.).
Step 5: Include a Call to Action
Each ad should include a call to action, which consists of instructions on how interested individuals can apply for the job. Provide them with a contact name and phone number so they can reach out if they're interested. Prepare your response to applicants, not just those whom you plan to interview but also those who don't make the cut ("ghosting" candidates, for example, can come back to haunt your employer brand).
Make an Attractive Job Ad and Find Your Next New Hire
Our experts have gathered and combined years of experience and knowledge into a database of articles that will help you hire (and retain) top talent. Sign up to receive more insights into how to write a help wanted ad and much more.