How to Identify Candidates With Transferable Skills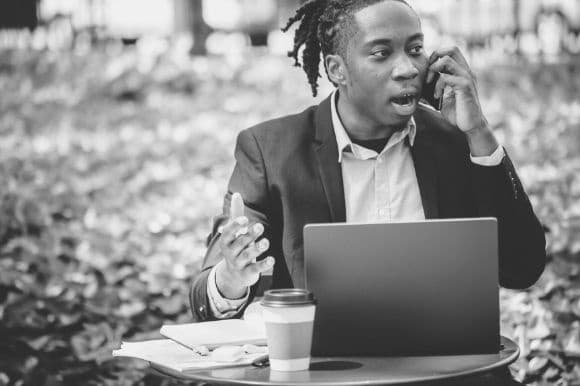 Nothing is more frustrating for a hiring manager than feeling like there just aren't any applicants out there with the skills you need. But what if a faulty hiring process is getting in the way of your ability to identify good-fit candidates with valuable transferable skills?
Data suggests that a combination of outdated talent acquisition strategies and overly sensitive automated applicant tracking systems (ATS) may be obscuring millions of potentially successful hires from employers. One of the most prevalent obstacles facing today's hiring managers, according to researchers from Harvard Business School, is an over-reliance on prior industry-specific experience.
In other words, the resumes of potentially good hires are probably languishing in your rejection pile. The strategies below can help you identify qualified applicants with qualities your business needs to succeed who may be hiding in plain sight.
What Are Transferable Skills?
Transferable skills, sometimes referred to as portable or crossover skills, are abilities and knowledge that are not job-specific. Workers can acquire these valuable, flexible capabilities in one job or industry and easily transfer them to another.
Many of these foundational abilities, such as communication or interpersonal skills, are needed in nearly every job. In some instances, they are more specific but can be valuable in roles in more than one industry. For example, customer service skills might not be necessary for non-customer facing roles, but they are invaluable for client-facing workers in any industry.
What Are the Most Important Transferable Skills?
Employers across a wide array of industries tend to value a similar range of foundational skills, including communication, teamwork and collaboration, and problem solving. Other valuable skills include:
Analytical thinking
Passion, motivation, and work ethic
Digital and technical skills
In addition to skills that are likely to be valuable assets for workers in any industry, there are also more specific skills, such as competitive pricing analysis or logistics, that translate effectively from one industry to another. The strategies listed below can help you attract and detect job applicants with broad and specific skill sets with the potential to help your business succeed.
Write Better Job Descriptions
Many employers begin their candidate search process with overly detailed job descriptions. Worse yet, they tend to dig out old descriptions and simply add new qualifications to the existing ones, amassing ever longer and more specialized job listings over time. As a result, many qualified applicants may not even be applying for your openings.
Every opening is an opportunity to revamp your existing job descriptions and eliminate dated skills and responsibilities. Rather than listing every possible skill you'd like a candidate to have on day one, focus on a small number of essential skills and knowledge, and augment those with broader skills that you'd like everyone in your company to have, such as strong communications skills or a customer-focused approach.
Another useful strategy is to broaden an overly narrow attribute. For example, rather than seeking an applicant who has experience with a specific computer application, you can indicate that applicants should have technical aptitude or experience learning and applying a wide range of computer solutions.
Use Applicant Software Carefully
If you're like most employers, you're already using an ATS or recruitment management systems (RMS) to help streamline your recruiting processes. These systems can be designed to filter out applicants whose resumes lack qualifications you desire in an ideal candidate or create rating systems to score applicants based on various criteria.
Like any computer application, however, your ATS is only as effective as the information you give it to work with. An overly restrictive ATS, however, can actually hurt your recruiting efforts and it cannot replace human discernment. Make sure your use of ATS and RMS aren't disqualifying applicants by rigidly adhering to hard-to-find, narrowly defined keywords during the early stages of your vetting process.
Look Outside Your Industry
Make sure that your current hiring strategy isn't filtering out highly capable and accomplished professionals who are looking to shift careers or industries. At first glance, career-shifting candidates may not look like they have the right background for the role you're trying to fill. But many top performers in one industry are capable of transitioning successfully to another.
Because these highly motivated workers often enjoy the challenge of learning something new, they bring with them qualities such as curiosity and critical thinking that allow them to quickly acquire the industry-specific knowledge needed to successful transition to your open positions, even if they come from different industries than those you'd normally target.
Place a Higher Value on Soft Skills
Some of the most sought-after transferable skills that employers seek in job seekers also happen to be soft skills, such as customer service or project management. The top soft skills, according to hiring managers, are dependability, teamwork, flexibility, and problem-solving. These qualities make for successful employees in any industry, so it's critical that your preliminary filtering process is designed to identify them.
During the interview stage, you can assess these skills by asking behavior-based questions. You can also gauge hard-to-quantify but important qualities such as passion and motivation by looking for candidates who express excitement about past roles, their professional development, or the field, sector, or profession broadly. Good workers enjoy work and like to talk about it.
Recruit—and Hire—for Potential
For most employers, the ideal candidate is someone who can pick up where your last employee left off, someone who can jump into the role and start contributing on day one. The problem is this is that even some of your closest competitors probably do things differently than you do. No matter how qualified your next hire is there will still be a learning curve.
Many hiring managers miss out on potential good-fit hires because they filter out applicants who don't have a given number of years of experience in the role they are looking to fill. In addition, they want this experience to have transpired within the past six months. But taking a chance on a candidate who has had to take time away from the workforce to tend to other obligations, or an applicant who is new to your industry, can pay off in a grateful and highly motivated hire.
More broadly, revising your hiring process so that you are hiring for potential rather than looking for candidates who are an exact match for a highly job-specific laundry list of qualifications may be the answer to a wide range of recruitment obstacles.
Find Candidates With the Transferable Skills Your Company Needs to Succeed
A well written job description with a focus on the right skills is more likely to reach high-quality applicants. Extend your reach with a free job listing that's positioned to attract right-fit candidates.