5 Video Marketing Tips for Employers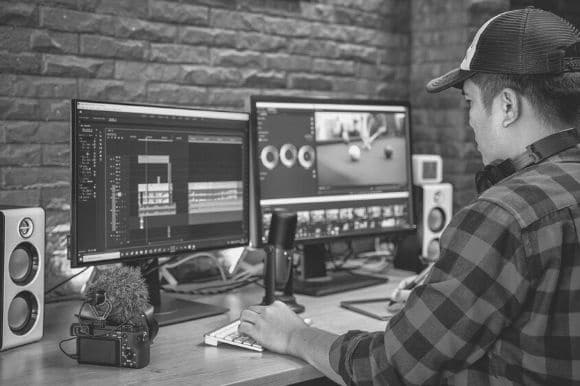 Whether it's viewed in social media apps, desktop computers, or smart TVs, online video has become an almost inescapable fixture of contemporary life. Likewise, video marketing has become a major component of employers' recruiting strategies, particularly with younger generations of job candidates who have grown up with online media.
One of the fastest growing and effective uses of online video is in social media recruitment, which allows you to target different demographics and has the added benefit of being highly "shareable." If you're not already using video to recruit talent on social media or your website, then you're missing out.
Knowing where to start can be confusing, so we've compiled the five most important considerations when developing and implementing your own video marketing solution:
Avoid the eye candy trap
Keep the cuteness to a minimum
Properly promote your marketing videos
Invest enough resources to get results
Leverage your message with quality video hosting
1. Avoid the Eye Candy Trap
When online video was new, simply having a video on your site was enough to capture someone's attention. Often shoehorned into an existing website as an afterthought, marketing videos played the role of "eye candy" without necessarily advancing the conversation. While it's important to get the attention of your audience, you'll want to take a more strategic approach.
Before undertaking a video project, take a look across your entire collection of yearly initiatives and campaigns. Be on the lookout for recurring themes, such as diversity and inclusion or flexible workplace arrangements, and the recruiting strategies associated with them.
With a little planning, you'll be able to fashion your videos so they can be used across a broad swath of initiatives and digital strategies. Imagine, for instance, a 2-minute video that's meant to demonstrate a career path for a new college recruit. Now, imagine that video:
Posted on your career site
Included in online job postings
Shared on social media channels
Emailed by your recruiters within a mobile campaign.
With one video, you've addressed four critical branding elements and improved the ROI of four digital marketing strategies.
2. Keep the Cuteness to a Minimum
It's important to make your videos interesting and compelling. However, remember your audience in all of your video marketing campaigns. Most candidates are likely to come across your video while searching for information about your company. Ground your video in solid information about your brand, career paths, culture—and then introduce creative elements as a means to reinforce your branding messages.
Many of those wacky (and often funny) viral videos you find on Youtube, while impactful on some level, also tend to have very short shelf lives. In addition to serving different digital platforms, a properly produced video can sustain itself for a couple of years. Get more bang for your buck by considering the shelf life of your videos.
3. Properly Promote Your Video Marketing Efforts
Just having a video posted somewhere online isn't enough, no matter how well it's produced. Like anything worthwhile, you'll have to work to get your video in front of qualified candidates. In fact, it's been estimated that more than two-thirds of all videos on Youtube are barely seen at all, which makes sense given the sheer volume of videos and the never-ending demands for our limited attention.
While a viral video juggernaut can happen, it's incredibly rare in the employment video vertical. You're much better off relying on your proven digital channels to get your message out.
4. Invest Enough Resources to Get Results
Anything worth doing is worth doing well, which often means you'll need to spend more to get the results you want. With respect to using video for your recruiting efforts, you should hire a professional video company with a deep client base, employment video experience, and a solid reputation.
Not only will a poorly executed amateur video fall flat with candidates, but you can actually harm your team's internal reputation if you stumble through a video project. Remember, your video is going to get a lot of exposure within your company and will impact various departments. Make sure the experience for your internal customers is top notch.
5. Leverage Your Message With Quality Video Hosting
If you want your video marketing solution to age well, and your investment to continue to remain technologically relevant for the long run, it's worth seeking out a professional hosting solution. No matter how well-produced your videos are, if they're simply placed on your company's web server and supported by an off-the-shelf video player, they may never reach their true potential. Candidates may experience long load times, incompatible formats, and poor quality.
Professional hosting providers overcome these issues with their baseline offerings, but it's the advanced services that can really differentiate your company in the HR marketplace. These include closed captioning, multi-language support, search engine optimization, social networking features, and other enhancements that will allow your video to be accessible by the widest possible audience.
Remember, this is one of the fastest evolving technologies on the web. An in-house, cobbled together solution that is "good enough" today will likely be considered antiquated and stale within less than a year.
With the Right Tools, You Too Can Hire a Dream Team
As you can see, a well-executed video marketing strategy can enhance your overall recruitment efforts and help you attract top performers. Could you use more advice? Monster can help with the latest news, tips, and strategies for recruiting, retaining, and managing your workforce.