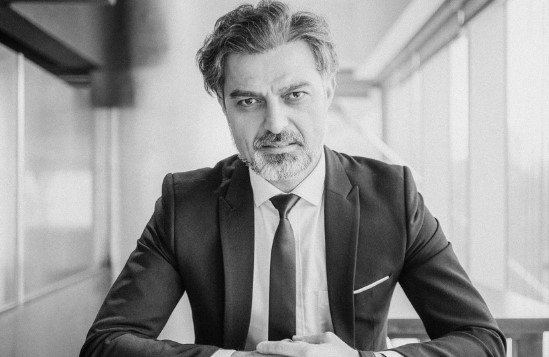 The perfect butler knows how to keep your household running smoothly, your guests happy, and your home or hotel the envy of everyone. If you live a life of luxury, then you'll want to know how to hire a butler who is detail-oriented, has a calm demeanor, and possesses the right skills to complement your unique needs.
Being prepared for the challenges of hiring a butler will give you the best chance of finding just the right person for this demanding and in-demand occupation. The following steps will help you get up to speed on the basics of how to hire a butler:
Understand your particular needs
Write a compelling job description
Ask the right interview questions
Offer a competitive salary
Run background checks
1. Assess Your Specific Needs
In which capacity will your butler work? In the luxury hospitality industry, a butler's role is to prevent dream vacations from becoming nightmares. When wealthy travelers return home, they expect the same kind of dream-weaving from the butlers who manage their homes.
A butler needs to have an eye for detail, the management skills to oversee other domestic or hotel staff, the finesse to make things run smoothly and the discretion to address the unforeseen obstacle before it becomes a problem. Not many people have the knowledge and temperament to fill this critical role in your home or business, so you need to be careful during the hiring process.
While the wealthy will consistently need in-home staff to help maintain their estates and lifestyles, the number of retirees with the means to travel will only increase. Butlers are in demand and likely to stay that way, so you may need to consider some creative strategies as you shape your job listing.
Keep in mind that the skills of a concierge or event planner are similar to those of a personal butler, but salaries for these positions are much lower. You may need to consider an early career hotel butler looking to make the shift from hotel to home, or an event planner with excellent references.
2. Craft the Perfect Butler Job Description
When considering how to hire a butler, you'll first want to make sure you know what you (or your client) expect. Your job description should be able to answer questions such as:
Do you need someone who can step into the role right away without a lot of training? Or are you willing to hire someone without experience, but who has a great attitude and transferrable skills?
If it's a domestic job, will the butler be managing multiple homes with large staff for a prominent client who requires minimal oversight and unwavering discretion?
If the job site is a hotel, will they be managing minimal staff at a small but friendly boutique hotel where patrons expect lots of attention for their money?
Once you've answered these questions and mapped out the skills you're seeking, you'll be better able to tailor a job posting that meets all the identified needs of your client, your company, or your home and family.
3. Ask Revealing Interview Questions
Given the broad range of expectations you may have, knowing how to hire a butler—the right butler—requires determining precisely what skills and experience they have and whether they'll be the right fit. If you need someone who can cook, host guests, and care for children, for example, you'll want to ask up front about their comfort level with these tasks.
Other questions to ask your top candidates may include:
Tell me about a time when you had to share a difficult or awkward bit of information with your employer.
What is your approach to organizing and prioritizing your daily or weekly work schedule?
Can you discuss a time when you had to go above and beyond the expectations of your job?
Have you had experiences that tested your ethics? How did you respond?
Please tell me about a time where attention to minor details made a huge impact.
4. Offer the Right Salary
Butler salaries vary according to job setting, with those on the residential side earning significantly more than butlers in hotels. But even within the domestic sector, salaries have a significant range, from $50,000 to $150,000.
Location accounts for much of this disparity. In areas like New York City and its surrounding suburbs, the large number of wealthy families looking for capable butlers to manage their homes, paired with a high cost of living, means that a mid-career butler with a good reputation can easily command well over six digits a year.
In contrast, hotel butlers, even those working in luxury hotels in New York City, tend to command incomes comparable to other service industry jobs, not including bonuses, which are common in the accommodation industry. In short, knowing how to hire a butler requires an understanding of what the market will bear.
5. Before You Hire a Butler: Run Background Checks
Whether a butler is working in a luxury hotel or palatial mansion, they're likely to have access to extremely valuable items. If they're overseeing budgets and expenses, they'll likely need to be trusted with sensitive financial information, not to mention family secrets, especially if their hours are the traditional 24/7.
Even if your butler maintains something closer to routine business hours, you—or your client—will need to have at least as much trust in them as you do in a personal assistant. That's why background checks are crucial when hiring for this position and why many employers look to a professional domestic staffing agency to hire for them. Regardless, be sure you thoroughly vet your top candidate before you hire them.
Once you've found someone you know you can trust in this role, you'll have more peace of mind as they start making your life easier and more filled with pleasure, leisure, and joy for your patrons, your guests, your clients, or yourself.
Now That You Know How to Hire a Butler, Start Finding Candidates With Monster
Finding the right butler or concierge isn't easy, especially when you consider the interpersonal demands of the occupation. To hire a butler who will be the perfect fit for this pivotal role in your hotel or home, or your client's, it makes sense to use the top resources available. That's where we can help. Find out how you can get started with a free job listing today.