How to Write a Job Description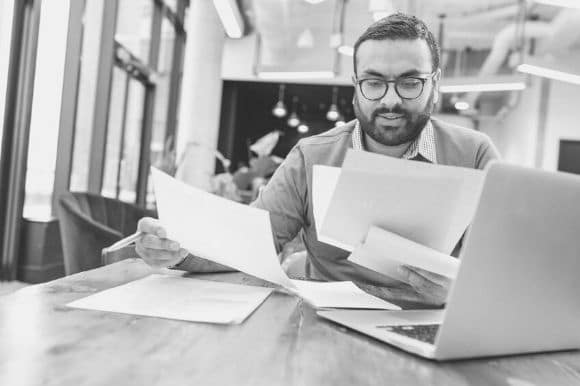 Your business is growing, and now it's time to hire a few more people to take it to the next level. You need professionals with the right skills, experience, and attitude to make it happen. To attract the right applicants, you'll need to understand how to write a job description with flair and purpose.
You may feel like you know exactly what you need, but developing a formal job description will help you more fully understand what you're looking for. A good job description will even do some of the hiring work for you by encouraging candidates who aren't a good fit for the job to self-select out of the process.
It's a little like online dating and requires balance. You'll want to put your company's best foot forward and explain why your workplace is better than all the other potential suitors out there. But, you also want to be specific about who it is you're looking for so you're not overwhelmed by applicants who aren't the right fit.
Writing a winning job description involves these critical steps:
List the essentials, in order.
Help applicants visualize what it's like to work at your company.
Define what it means to succeed at your company.
Learning how to write a job description that achieves the right balance is one of the first steps to hiring a team that will help your business reach and exceed its goals. Here's how.
Cover the Basics, in the Right Order
Your job description needs to be simple and clear. This will increase the likelihood that job seekers will read it from top to bottom and come away with a clear understanding of the job. Include some colorful details and follow a logical format, starting with the job title and ending with a call to action.
Our extensive collection of occupation-specific job description templates can help you learn how to write a job description in no time. Monster's hiring experts recommend that you structure the information in the following order:
1. Job Title
Avoid "made-up" titles that include uncommon words which will negatively impact your job's ranking in search results. Even if you call your senior writer the "Top Wordsmith," no one will be searching for that term and you'll come up empty. When you post a job on Monster, the job title field will prompt you with recommended titles to help you make the best choice.
2. Summary
This is your opportunity to communicate your company's value proposition, an important part of your employer brand, which also should be reflected on your web site, social media channels, and other company communications. What exactly does your business do, and what makes you special? Cater your pitch to your ideal candidate so they can imagine what it will be like to work for your company.
3. Responsibilities
Think of this as a high-level overview of the job's main responsibilities that will help the job seeker know if the position is right for them. Include relevant keywords to help your posting be found in search results, making sure that the main responsibilities are listed first.
4. Requirements/Preferences
Requirements are the "must-haves" for the applicant to get the job; preferences are the "nice to have" qualities. Providing both will help candidates gauge how their own skills and experiences measure up to your vision of a superstar employee. Be specific about the skills and education that are required for the role and where there's some flexibility.
5. Benefits
Include primary benefits (healthcare, 401k, etc.) as well as secondary benefits that are unique to your company (flexible work options, child care support, etc.) These will help set your company apart from the competition.
6. Call to Action
Make it super easy to apply to the job by including a direct link to the application. This will encourage users to apply and make it easier for you to track applicants on Monster. With a Monster job posting, the "apply" button is pinned to your job in both the desktop and mobile view so the seeker always sees it. By looking for ads in the same field or location as yours, you can get a sense of what your competitors are seeking.
Bring Your Job to Life
A key part of knowing how to write a job description that delivers is to keep your ideal applicant in mind. Provide enough information and descriptive language to help them visualize themselves in the position. The better you can articulate the desired characteristics and experience you want, the more targeted potential candidates will be. That will help simplify and potentially shorten your recruiting process.
Candidates want to know what they will do from day. Why not feed their curiosity with detailed, colorful descriptions? Be accurate. Include information about who the position reports to, who they would work with daily, what tools they'll be expected to use, and what their output should be. If there's a training period, explain how long it will be and what it entails.
If you're looking for someone to wear multiple hats, note that as well. For example, small or startup companies may note "other duties as assigned," which can be a plus for entrepreneurial-minded Millennials who are hungry to know how business works. If that's the case, be open about this opportunity to let interested applicants know that they need to be flexible and adaptable to succeed in this role.
Finally, as a small business, you may not be able to compete for talent with larger companies on pay so think about what aspects of your culture might be appealing to a candidate and talk about those in the job description. For example, if your management style is such that you give employees a lot of ownership of their work or you allow for a lot of flexibility in schedules, say so.
Define Success at Your Organization
Your company is a unique community of people and values. Knowing how to write job description also means expressing those unique characteristics to help set seekers' expectations. Even if they possess the hard skills needed for the position, it doesn't necessarily mean they'll fit within your company culture.
As you start jotting down the attributes of the job, describe your ideal candidate. This includes the behaviors they will need to fit into your culture in addition to the experience, education and skills they possess. For instance, if your company's culture places a value on people who don't take themselves too seriously or have a work-hard/play-hard value, spell that out in the job description.
To really make your job description shine, include some details about how the candidate can advance in six months to a year. If applicable, include specific metrics that the person in the role should accomplish, as well as information about potential growth opportunities for greater autonomy or leadership.
Knowing How to Write a Job Description is Just the Beginning
Now that you know the basics of how to write a job description that attracts the right people to your organization, it's time to put that knowledge to the test. Find more top quality candidates in less time by posting your job opening on Monster today at no charge.