Think Before You Hire: Maintain a Legal Hiring Process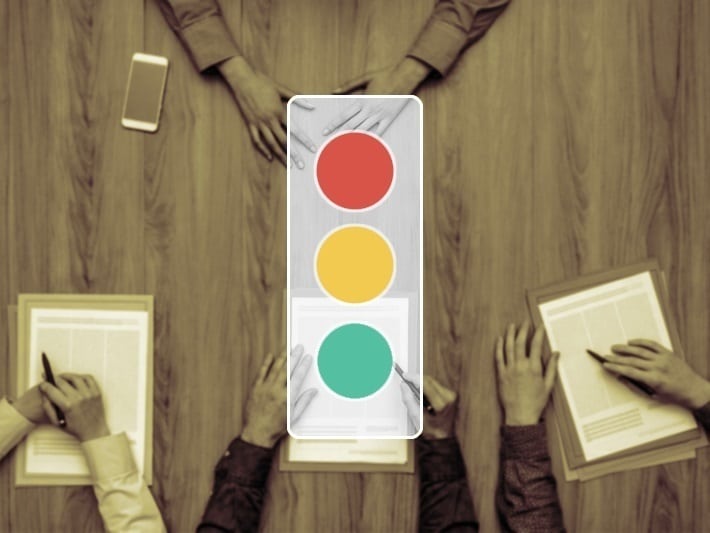 If you're assuming that a tight job market means that an employer doesn't have to exert much effort to fill its open positions, think again.
Knowing how to "hire smart" is a must for any employer, no matter what the economy looks like. A company that does not think strategically about recruiting could miss out on the best candidates, fail to hire a diverse workforce or worse – expose itself to liability for discriminatory hiring practices.
Now is the time to take a critical look at your hiring process to make sure it is efficient and effective. Remember: A little bit of common sense goes a long way toward hiring the best employees.
What Do You Need in a New Employee?
The first step in your recruiting process should be to prepare a well thought-out job description that can be used for both hiring and employment purposes. When creating a job description, keep the following in mind:
DO list the duties and responsibilities of the job, moving from general to specific. Example: "Will assist marketing department in creating promotional materials for new line of spa products. Duties include editing copy, writing press releases and contacting industry experts and media."
DO state job qualifications and pre-requisites in an objective manner. Examples: "Must have bachelor's degree", "Must type 30 words per minute", "Must be proficient in PowerPoint and Quark."
DO include language indicating that you are an "Equal Opportunity Employer" and that nothing in the job posting or description should be construed as an offer or guarantee of employment.
DO NOT use language that states or suggests a preference for a particular gender, race, age or other such quality. Example: "Looking for a young, energetic team player." Both the words "young" and "energetic" suggest an age preference and is likely illegal. Better: "Looking for a hard-working team player."
Attract Diverse and Qualified Applicants
Great workers can be found from a variety of sources, and the savvy employer will look to a number of them for its hiring needs. For example, recruit at a broad range of colleges and technical schools, attend minority-sponsored job fairs, utilize Monster's Diversity Products, advertise in relevant community newspapers and if possible, seek partnerships with organizations that are a source of diverse employees.
As well, learn from companies that have a strong commitment to diversity. And keep in mind: unless your workforce is already diverse, relying heavily on recommendations from current employees will only maintain the status quo and will not help you increase diversity.
Avoid Application and Interviewing Pitfalls
Has your company reviewed its job application forms with human resources or a lawyer in the past two years? If your organization is a Federal contractor, does it conform to the latest OFCCP standards for accepting electronic job applications? Do you regularly train your managers about proper interviewing techniques?
While answering "no" or "I don't know" to any of these questions doesn't mean your company is violating the law, failing to recognize and address common recruiting mistakes can open your company up to liability down the road.
Just as you do with your advertisements and job descriptions, review all applications with an attorney to make certain they are objective and do not ask for inappropriate information. For example, some state laws prohibit employers from considering an applicant's arrest record when making employment decisions, so a question about prior arrests should not be on the job application. Here are some other issues to consider and discuss with experienced employment counsel:
Including a statement on the application that you are an "Equal Opportunity Employer"
Including a statement on the application that it does not constitute a promise or guarantee of employment
How to draft a separate document asking for approval to conduct a background check that conforms with the Fair Credit Reporting Act, if your company intends to perform such checks
How to conform to OFCCP hiring and recordkeeping guidelines, if your organization is a Federal contractor.
Personal interviews and employment applications are the most frequently used tools for selecting the best qualified candidates for employment. As with the application process, employers need to think critically about their interview procedure to make sure that every person involved in the process is familiar with the "do's and don'ts" of a legal and effective interview.
Remember, the law presumes that all questions asked on an employment application or in a personal interview will be used in the hiring decision. Therefore, it is important to limit interview topics to only those issues that are needed to evaluate an applicant's qualifications for the particular position. When training interviewers on proper techniques, include these suggestions:
Try to ask open ended questions that will require the candidate to discuss his or her qualifications. Questions that only require a "yes" or "no" answer are not nearly as useful.
Evaluate responses critically. Did the applicant answer the questions fully? Did he or she provide information to help evaluate his or her qualifications and experience?
Do not make any promises or guarantees with regard to the job or future employment. For example, avoid comments such as "As long as you do a good job, you will always have a position with the company," or "You are by far the strongest candidate I've interviewed."
The interviewer should take notes to help remember each applicant. The notes should be written on a piece of paper separate from the job application or resume and never indicate an applicant's race, age, national origin, gender, disability or other such identifier, either outright or by code. Such behavior can be discriminatory and illegal. It is essential to focus solely on whether the candidate meets the bona fide qualifications of the job.
If possible, have more than one person interview each candidate.
Regarding your employment applications – consider including EEO statement and a statement that the application is not an offer of employment or an employment contract.
Hire the Right People, Legally, for Your Business
No matter what industry you're in or what size business you run, maintaining a legal hiring process is absolutely critical. Even accidental violations of employment laws can create expensive, and possibly terminal, problems. Eliminate the guesswork with Monster's extensive hiring resources and post a job for free today.
Legal Disclaimer: None of the information provided herein constitutes legal advice on behalf of Monster.