5 Ways to Attract Leisure and Hospitality Candidates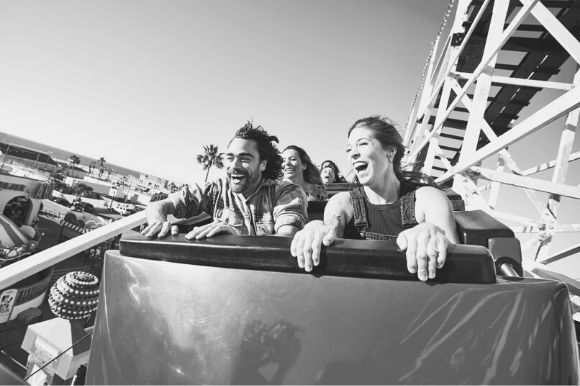 Business owners in the leisure and hospitality industry are often first to feel the financial impact to their bottom line during social or economic fluctuations. This is in addition to planned sales spikes and dips like spring break, Mother's Day, summer vacation season, and end-of-year holiday season.
All these variables can make keeping your business properly staffed a constant balancing act. Here are five ways to attract employees and keep your pipeline full of viable candidates throughout the year.
1. Target Candidates Seeking Non-Traditional Schedules
Businesses in the leisure and hospitality industry often require employees to work weekends, nights, part time or seasonal, and irregular shifts. One of the best ways to attract candidates willing to work such hours is to target job seekers who need non-traditional schedules.
For example, teachers who don't work during the summer break often look to supplement their income, which makes seasonal work an ideal fit. College students who attend classes during the day may also be attracted to evening and weekend shifts that accommodate their schedules. Also, since workers 65 and older are twice as likely to work part time as workers ages 25 to 64, targeting retirees for part-time schedules can mean a larger pool of willing applicants.
2. Use Your Company's Products and Services to Provide Generous Perks
Restaurants, hotels, amusement parks, and entertainment venues have a unique advantage when considering perks and bonuses as recruitment and retention incentives.
Employees in the leisure and hospitality industry—and their friends and families—enjoy access to VIP experiences at the restaurants and hotels where they work, or discounts for meals and lodging. Even offering generous food allowances like free meals during a shift go a long way. Be sure to include these perks in the compensation and benefits portion of the job description to attract more applicants.
Offering job-related perks also has an upside for business owners. It saves the business from paying traditional employment taxes, since discounted room rates, free meals, or complimentary admission to entertainment venues are considered nonpayroll compensation.
3. Highlight Your Workplace Culture
While pay remains a top consideration when evaluating employment options, company culture fit ranks high on the list of criteria. Culture consists of shared beliefs and values established by leaders and then communicated and reinforced through various methods, ultimately shaping employee perceptions, behaviors and understanding. Culture tends to be implied and not expressly defined and develops organically over time from the cumulative traits of the people the company hires.
Like employees in corporate settings, leisure and hospitality workers also want to be part of a company culture where they enjoy their work and feel valued and supported. A Monster poll found that 95 percent of U.S. workers believe overall fit is important when it comes to their happiness at work. That means business owners who take deliberate steps toward creating an attractive company culture have a competitive advantage.
In-person hiring events and job descriptions are effective places to highlight your business culture. For example, if you offer a high-energy, fun work environment, flexible schedules, or are committed to creating a diverse and inclusive business, be sure to emphasize it when writing your job description and talking to applicants at in-person events. Also, be sure to articulate your vision, mission, and philosophy for how to serve customers so workers understand the big picture and how their role in the business.
4. Create or Update Your Employee Referral Program
Creating and managing an active employee referral program significantly reduces the time and cost of recruitment. Also, employee-referred job candidates are usually a good cultural fit, which may mean less turnover.
Leisure and hospitality employees who work late nights frequently form bonds from hanging out after shifts. That social comradery often turns into a de facto professional network, and a great resource for employers who can successfully engage their employees and leverage an active referral program.
Cash bonuses for the new hire and the employee after a predefined time on the job is a common reward for high-quality referrals. Other incentives can include additional paid time off and reimbursements for fees associated with industry networking affiliations or training.
5. Consider a Different Compensation Model
Leisure and hospitality employers across the country often have to increase wages to attract and retain workers, especially during peak seasons. Given this competition for talent, it may be worth considering a more sustainable compensation model for service industry workers. For example, minimum wage plus tips is a standard pay model in the restaurant industry.
Although it may feel like too risky (or expensive) a proposition, restaurant owners who consider a salaried front-of-house staff immediately gain an advantage for attracting top talent. Salaried front-of-house staff create a better customer experience because they're not focused on "turn and burn" tactics that rush diners so that the server can seat more customers and earn more tips. A better experience means more referrals and repeat customers—and a more profitable business.
For other leisure and hospitality job positions, compensation models that include profit sharing or bonuses for meeting business goals also serve as incentives that attract and retain employees who work hard and serve customers with the highest standards.
Get Your Business in Front of the Best Leisure and Hospitality Professionals
One of the best ways to manage the ups and downs of staffing your business is to maintain a viable pool of applicants. Once you've crafted a clear, specific, concise job description, jumpstart the search for your business's perfect fit. Post your listing for free on Monster and attract the best candidates.