How to Hire Unretired Workers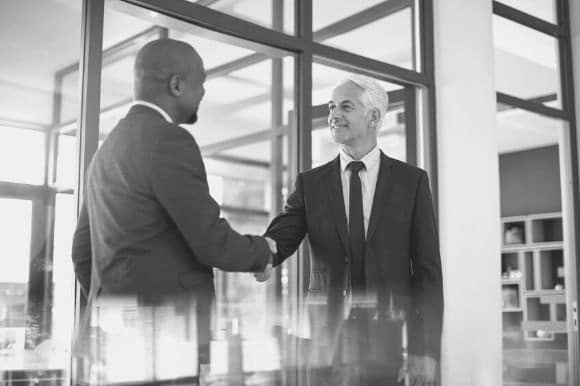 Retirees are coming back to work in a trend known as unretirement. Whether they retired early or at the traditional retirement age, unretired workers can bring years of experience, a well-honed skill set, and a strong work ethic to your business.
There's another compelling reason to hire retirees: Research shows that diverse workplaces are often more profitable than their less-diverse competitors. In other words, increasing age diversity can boost your bottom line. The following best practices for recruiting previously retired professionals will help you tap into this unique and often-overlooked talent pool.
How to Hire Unretired Workers
The process of hiring a retiree is similar to hiring a younger employee, but some changes can make your hiring process more efficient. Here are the main steps for finding and retaining previously retired employees.
1. Write Inclusive Job Descriptions
The American Association for Retired Persons (AARP) cautions recruiters and hiring managers to avoid age-biased words and phrases because they could discourage older professionals from applying. Avoid using words and phrases such as "recent college graduate," "young professional," "digital native," "tech savvy," and "high energy." Companies that use age-biased language could be found liable for age discrimination.
The Equal Employment Opportunity Commission (EEOC) requires federal contractors to include an equal employment opportunity (EEO) statement on job descriptions, but many other companies (i.e., non-contractors) have followed suit. It is also a best practice to include reasonable accommodation language in every job posting.
2. Audit Your Employer Branding
Your employer brand is your reputation as an employer. Attract and retain retirees and unretired people by showing why your company is a great place to work across the demographic spectrum.
The best way to attract and retain older employees is to show your commitment to building a diverse and inclusive team. Feature your diversity, equity, and inclusion (DEI) efforts, such as employee resource groups (ERGs) and mentorship programs, on your company career page and social media platforms. While you're at it, make sure older employees are featured on your site and social media content.
If you have enough job openings, you might want to consider creating a returnship program. This involves recruiting people who are returning to the workforce after an extended time away, such as retired people and parents, making sure you provide all the support and resources they need to be successful.
3. Reach the Right Candidates
Reach retirees and unretired people by posting your job openings on popular job boards, those geared toward seniors, and your company website. You may also want to post job classifieds in local newspapers.
Continue to get the word out by working with employment agencies and other organizations that offer services for seniors. You may also want to host recruiting events at your office and encourage your employees to spread the word by offering employee referral bonuses.
4. Evaluate Candidates
While some retirees will want to work in a similar role, others will want to make a career shift. When your recruiters and hiring managers are reviewing resumes and cover letters, remind them to focus more on the transferable skills retirees gained during their careers than their past job titles.
One of the main benefits of working after retirement is that older workers have years of work experience. They are likely to have the social skills that can help strengthen your company culture, increase employee morale, improve productivity and performance, and boost retention. For example, many older workers will have honed their collaboration, leadership, communication, and relationship-building skills.
To decrease the likelihood of being found liable for employment discrimination, the EEOC recommends avoiding interview questions about race, religion, age, and other protected characteristics. For example, interviewers should avoid asking candidates how old they are or how long they plan to work before retiring.
5. Onboard Candidates
Provide the training and support that will help unretired workers succeed, including:
Orientation. Ask your HR team to make employees feel welcome by introducing them to their new coworkers and giving them a tour of the office. Help them get up to speed by discussing the company history, mission, values, and organizational chart. This is a good time to hand out the employee handbook and review important company policies and procedures.
Training Programs. Ask managers to provide their direct reports with the training they need. Additionally, have your HR team develop trainings on topics like soft skills; cybersecurity; diversity, equity, and inclusion (DEI); and preventing sexual harassment. If you have the budget, consider giving all employees a professional development stipend that can be used toward certification programs, classes, and conferences.
Mentorship Initiatives. Newer employees can learn a lot from more experienced ones, and vice-versa. Encourage cross-departmental relationship building by pairing coworkers from different departments, careful not to delineate solely by age.
One-on-One Meetings. Require all managers to have regular individual meetings with their direct reports to give feedback and set and track goals and objectives. Remind managers that it's helpful to create career development plans for all employees. While some workers might want to retire again soon, others will want to vie for promotions.
Continue to Strengthen Your Team
By improving diversity and inclusion, you're likely to have a stronger company culture, increased employee morale, better productivity and performance, and lower turnover. Now that you know the benefits of hiring unretired workers and best practices for hiring and onboarding them, you're ready to get started. Find qualified candidates quickly with a free job posting on Monster.