5 Steps for Creating a Returnship Program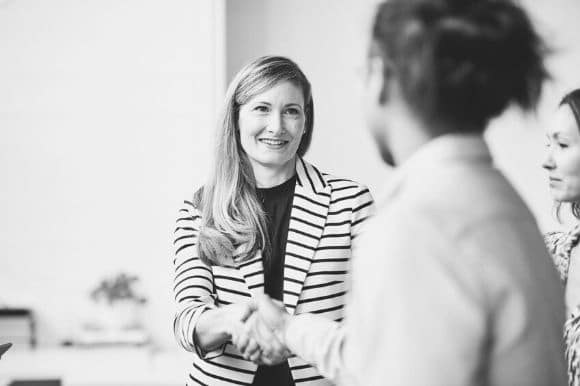 Talented people leave the workforce each year for a variety of reasons. They may leave to raise children, take care of a sick or elderly family member, recover from an illness, take a long break, or retire. As their personal lives change, some people may want to return to work. Some business owners are reluctant to hire people who have taken a long career break, but that means they're missing out on a large pool of qualified candidates. Others see the many benefits of creating a formal "returnship program" to hire these candidates who offer a strong skillset and a unique perspective.
Here are five steps for creating a successful program that welcomes people back into the workforce:
Determine the logistics
Write the job description
Advertise your returnship
Evaluate candidates
Launch your returnship
What is a Returnship Program?
A returnship, also known as a return-to-work program, is a career reentry initiative for people who have left the workforce for an extended period of time. The most effective programs provide the support and resources people need to grow their professional networks and improve their skills.
These programs can help you increase diversity and strengthen your company culture, making your business more successful. Research shows that diverse workplaces are more profitable than their competitors. They can also increase employee engagement and morale, which improves profitability.
By showing that your company has a strong company culture, is innovative, committed to diversity and inclusion, and family friendly, embracing a returnship can help you recruit and retain top talent.
How Do You Create a Returnship?
Now that you know what a returnship is and its various benefits, you're ready to start one at your company. Here's how:
1. Determine the Logistics
While returnship programs are generally for people who have stepped away for at least a year, not a short break, you could set a specific requirement, such as being away for five years or even 10.
You'll also want to determine the program duration, whether participants will have one role or rotate departments, and the budget. Consider whether you want to pay all participants the same salary or set salaries depending on the person's experience level, skillset, and role.
2. Write the Job Description
The next step is to find out which departments want to participate in the program. Ask your department heads if they need someone and to identify the hiring manager. The designated hiring manager should write a detailed job description specifying the role, responsibilities, and requirements.
You could post all the job descriptions separately since they are different roles. However, be sure to use the introduction paragraph to describe the program, the benefits of joining, and why your company is a great place to work. Include the terms "returnship program" and "return-to-work program" in the description so people find it when they use those search terms.
3. Advertise Your Returnship
Now that you've nailed down the logistics and the job descriptions, you're ready to promote your program. Post the job descriptions on well-trafficked job boards and the "careers" page of your website.
It's also helpful to create a separate page dedicated to the program. You can direct people to the page to learn more. Potential candidates who aren't aware of your program or company are likely to find this page if they search "returnship program."
Encourage your team to promote the program by offering an employee referral bonus. You could also find potential candidates by reaching out to former employees who may have quit to raise kids, care for a family member, or simply take a break.
4. Evaluate Candidates
Your next step is to screen resumes and cover letters to decide who to interview. If someone from your talent acquisition team or the hiring manager is reviewing the resumes, remind them to focus more on the person's skills and potential, rather than their past job titles.
It is possible that some of your best candidates will be people who want to make a career change after taking time to focus on their personal lives. Consider the skills they gained from their personal experience. For example, someone who took time to raise a family or care for a family member is likely organized, compassionate, and diligent.
In addition to the typical interview questions, your team may want to learn more about the candidates by asking questions such as:
How would your past professional and personal experience make you successful in this role?
Why do you want to work at our company and in this role?
What do you hope to gain from participating in the program?
5. Launch Your Returnship
After choosing candidates and sending offer letters, you're ready to get started. The best returnship programs have an orientation, networking events, and ample hard and soft skill trainings.
Orientation
Have all participants start orientation on the same day so they can get to know each other, and you don't have to constantly repeat the program. Start with introductions and a tour of the office. Tell them about the company history, mission, values, and organizational chart. It's also helpful to review important policies and procedures and provide an overview of the program so they know what to expect.
Networking Events
Consider offering networking events with other participants, their respective departments, and the entire company. After being out of the workforce for an extended period, it will be helpful to build back their professional networks, learn from colleagues, and meet people who could become mentors and sponsors. You may also want to create a formal mentorship program.
Trainings
Provide hard and soft skills trainings so participants have the support and resources they need to be successful. Ask your department heads and direct managers to create role-specific trainings and your HR department leaders to create soft skills trainings on topics like networking, communication, and leadership.
Get Your Returnship Program Aligned With the Job Market
Now you know the benefits of returnship programs and the best practices for creating one at your company. However, to make it work you need access to the latest job market insights. Get out front today by checking out Monster's Hiring Report, where you'll get access to the latest in survey and research data about today's job seekers.