How to Hire a Warehouse Worker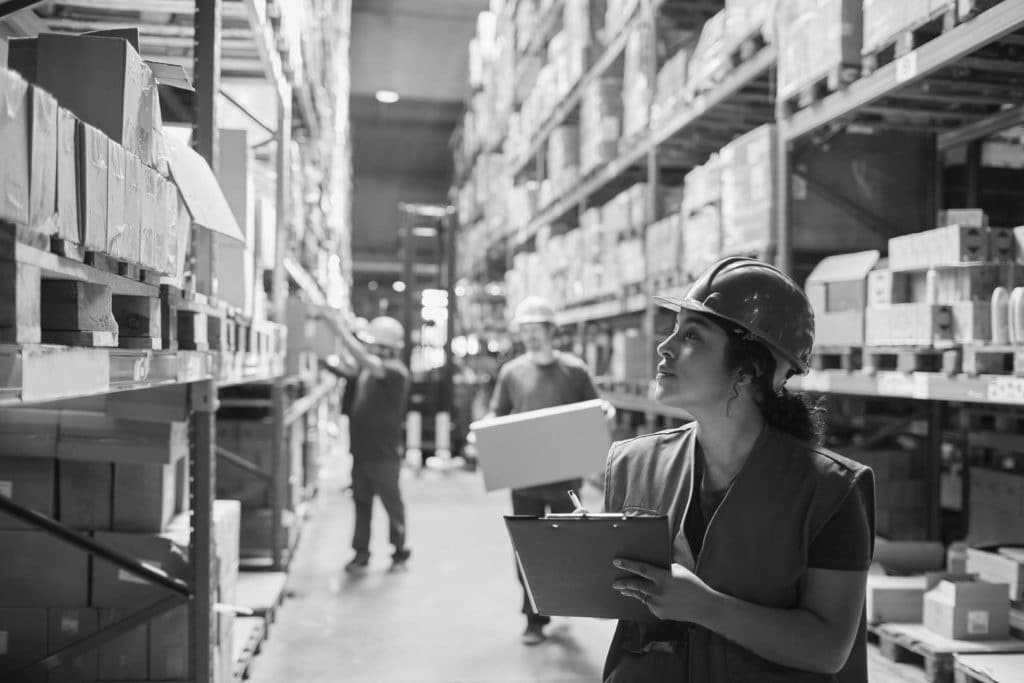 Warehouse workers have always played a crucial role in the global supply chain. In recent years, as a growing number of consumers have begun relying on online shopping, the field of logistics and warehousing has seen an increased need for workers capable of filling vital roles, including forklift drivers, inventory, receiving and fulfillment, material handlers, warehouse managers, and more.
Though demand for these vital workers has been somewhat offset by a steady increase in the use of robotics and automation in the warehousing and fulfillment industries, the rapid expansion of e-commerce is likely to keep projected demand at 7%, or slightly higher than the average growth rate for all occupations.
Attracting and identifying candidates with the skills needed to work effectively in the logistics field can be challenging. Understanding how to hire a warehouse worker in the face of the industry's acute skills gap can be made simpler by keeping these six key steps in mind:
Assess your needs and budget for the position
Craft the perfect warehouse worker job description
Screen applicants and narrow your candidate pool
How to hire a warehouse worker: Ask the right questions
Before you hire a warehouse worker: Run a background check
Make an offer and negotiate a start date
1. Assess Your Needs and Budget for the Position
Determining the exact staffing level you need to maintain to maximize efficiency isn't easy. But if you find you are routinely falling behind on orders or you're failing to use your capacity in an optimal way, it's probably time to bring more staff on board.
Because it is harder to fill highly skilled positions, such as forklift drivers, warehouse managers, or logistics engineers, it might make sense to look to upskill and promote from within before seeking highly coveted candidates for these skilled roles, and instead look to hire for entry-level positions to replace jobs left vacant by internal promotions.
Once you determine what role you need to hire for, you can use a salary tool to calculate the average wages for warehouse workers by job title and geographic area. Don't forget to factor in the cost of benefits, such as paid time off (PTO) and health and disability insurance.
2. Craft the Perfect Warehouse Worker Job Description
Once you've determined your budget for the position, it's time to craft a warehouse worker job description that outlines your expectations for the role and the attributes your ideal candidate should have, such as:
The ability to carefully read and follow through on complex shipping instructions and procedures.
Computer skills to process, fulfill, and document orders, track shipments, and perform other data entry functions.
Mechanical ability to use tools to perform routine repairs and maintenance on equipment, including forklifts and trucks.
Organizational skills to keep equipment, supplies, shelving, and products clean and orderly.
Math skills to adhere to shipping schedules and conduct inventory control assessments.
You can find more information and inspiration on what to include in your job description by browsing Monster's warehouse worker job listings.
3. Screen Applicants and Narrow Your Candidate Pool
Because most—though not all—roles in the warehousing and logistics field do not require extensive education or certification, you are likely to receive many applications. Consider using an applicant tracking system (ATS) to help you automate your screening process and select the most appropriate candidates to interview.
One effective way to leverage your ATS is to implement keyword searches by selecting the most crucial qualifications from your job description. Using what you've learned about how to hire a warehouse worker so far, for example, you might program your ATS to search for phrases like "inventory control" or "data entry."
4. How to Hire a Warehouse Worker: Ask the Right Questions
By now you should have a strong list of potential top performers to work in your warehouse. Employing an efficient, thorough, and fair interviewing process can help you pinpoint the finalists for the job who are most likely to become a successful part of your team. This includes asking a variety of questions, in the following categories:
Icebreaker questions to put applicants at ease
Behavioral questions designed to uncover job seekers' aptitude for problem-solving and teambuilding
Values-based questions to determine whether the candidate's core values align with those of your organization and current team
Skills and background-based questions, including asking questions designed to test for basic math skills
5. Before You Hire a Warehouse Worker: Run a Background Check
Once you've narrowed your applicant pool to a handful of finalists, you'll need to carve out time to undertake a reference check by making calls to the references provided by each top candidate and following up with each listed employer to confirm the tenure dates provided on their application. Depending on the nature and/or value of the products stored in your warehouse, you may also want to go a step further and pay for a more robust professional background check.
6. Make an Offer and Negotiate a Start Time
The final step in your hiring process is to select your lead candidate and make a fair offer based on the research you conducted during the first step. Be prepared to negotiate salary and benefits with your top-choice candidate, adjusting your offer to attain the talent you need.
Now That You Know How to Hire a Warehouse Worker, It's Time to Set Your Candidate Search in Motion
Your warehouse worker hiring strategy only succeeds if you're able to attract candidates with the skills and potential you need to keep your business moving forward. Selecting the recruitment plan that fits your needs with Monster is the first step.