7 Tips for Salary Negotiation With a Candidate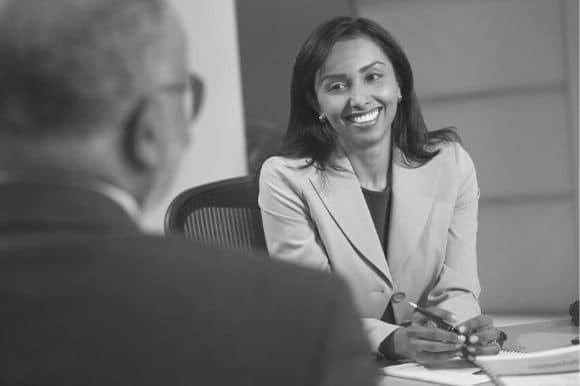 According to a recent Monster survey, 73% of job candidates feel salary is the most important factor when considering a job offer. It's so important that 58% of the job seekers surveyed had turned down a job offer because the salary was too low. When you consider these statistics alongside recent findings that 75% of recruiters continue to see more candidates initiate salary negotiation, it's clear that you need to prepare for negotiating salary when interviewing applicants. Here's how to protect your budget and get great-fit candidates excited about your offer when you and your candidate talk salary during the hiring process.
1. Know the Law
While salary laws vary from state to state, there are three main laws protecting job candidates in the United States:
Though knowing the candidate's current compensation is helpful so you can make sure their expectations align with the salary range for the position, you might not be allowed to ask. In some states, it's illegal to request that candidates share their salary history or what they're making at their current job.
New pay transparency laws might require your business to disclose the salary range on your job posting. In theory, this could save you a lot of wasted time since people for whom the range is too low won't apply.
No matter what your company policy details, your employees and potential candidates have the right to discuss each other's wages and earnings under the National Labor Relations Act.
With growing discussion of the gender pay gap and other wage discrimination, these salary laws are becoming more commonplace. The goal is to level the playing field and give people of different sexual orientations, gender, ethnicity, and education levels the chance to be paid fairly.
2. Be Wary of Discrimination
Speaking of discrimination, statistics show that women are still making 82 cents for every dollar earned by men. The pay gap is even greater for certain ethnic and racial groups.
If you aren't careful, you could end up paying employees unequal salaries, especially since underrepresented people are less likely to negotiate salaries than men, though this trend is shifting. If you make an offer to a man with the same title, and he leans into salary negotiation for something more, you might pay him more, and that can spell trouble if it happens over and over. This leaves you susceptible to a lawsuit.
To be sure you continue to pay your employees equally, you might also want to complete an annual pay audit. This allows you to keep your pay consistent no matter when the employee was hired. Besides, it's not only safer to consistently pay men and women comparable salaries, but it's also the right thing to do.
3. Consult Salary Data
Salary data is widely available and job seekers are more informed than ever. If you want to remain competitive with other companies, come to the negotiation table knowing what other businesses are paying for similar roles.
The more you know a job's market value, the more you can balance that data against the budget you have for the job. This will ensure you're offering enough to attract and keep the good-fit candidates. Make sure you not only offer compensation based on the role and seniority level but also according to locality.
4. Offer More Perks
When you can't go any higher on salary, there are a variety of benefits and perks you can throw into your salary negotiation to add value. These could be extra vacation days, a signing bonus, relocation reimbursement, or the ability to work remotely.
You might also offer to pay for continuing education, additional training, or for the employee to attend industry conferences. Get creative with offerings other than salary, and if you're not sure what additional benefit might get a definite "yes," ask the candidate what they want. It might be as simple as a pet or child-care reimbursement or a parking spot close to the office.
5. Consider a Trial Run
You may find yourself in a position where a candidate seems like a great fit but you're not ready to pay more. Some companies give candidates a trial run at a lower salary with the promise of a performance review and raise after a specified period.
You can get familiar with your new employee's work and technical skills before paying a premium price. This allows both you and your candidate to give the relationship a try and reduces the risk involved in paying someone extra if they won't last. Just make sure that if you do offer this to job candidates you follow through. The last thing you want to do is make promises that your company doesn't intend to honor or can't afford.
6. Add Bonuses and Commissions
If your salary negotiation numbers aren't flexible, try offering a bonus or commission structure. This gives you some freedom to be able to pay a candidate more in a good year or if they've earned it — all while keeping their base pay within the specified range.
Beyond a bonus or commission, you can also negotiate the frequency of payment. Companies might pay bonuses or commissions quarterly, semi-annually, or annually, for instance.
7. Solicit Feedback
If you've done your recruiting job correctly, you'll have few negative responses to your job offers. This happens when you've properly set expectations throughout the process. But if you're getting lots of offer rejections, find out why.
This feedback will help you tweak your recruitment process, especially if you're able to identify specific trends. For example, if you're hearing that the job sounds awesome, but the pay is too low, you might have to increase your offer moving forward. Or perhaps the pay is great, but your benefits aren't cutting it. This information can be valuable in helping you build a talented workforce and grow your business.
Come to the Salary Negotiation Table Prepared
Salary negotiation can be a challenging hurdle for winning over some candidates, but it doesn't have to be a deal-breaker. Get access to more hiring and management advice for growing your business.