How to Create an Effective Absence Management System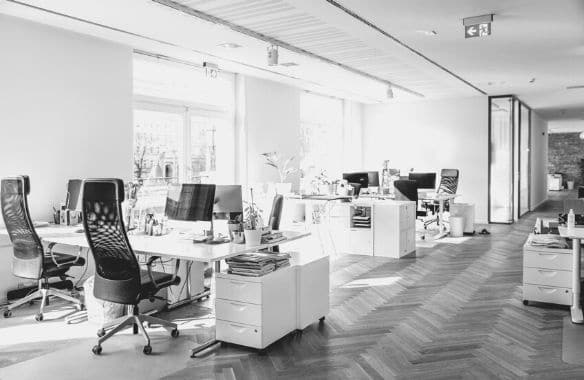 Missed hours cost employers about $1,685 per employee per year, according to the Centers for Disease Control and Prevention. Beyond financial cost, absences cause other issues like workload rearrangement, shift rescheduling, and the need for other workers to pick up the slack.
How do we go about effectively managing workplace absences in a way that's fair, dynamic, up-to-date, and foolproof? We can start by measuring employee absenteeism, and then create an absence management system.
While there are plenty of solutions, including software suites that come highly recommended, we won't spend time on any particular platform. Let's talk instead about the design elements that unite them.
What Can Good Absence Management Software Do?
While there is a variety of options when buying or designing an absence tool, there are a few qualities that work together with absence tracking to create a synthesis of solutions. What else can we expect a decent absence system to do for you?
Automate payroll to avoid absence errors. As a manager, one of your prime responsibilities is making sure that your people are paid correctly and on time.
Automate scheduling, for easier workforce management. Minimize absences by making sure scheduling needs are anticipated and met.
Track time using a fair attendance system for all employees. A time-tracking solution includes absence measurement as a matter of course and should be considered for an all-around option.
The most common underlying causes of absenteeism are short- and long-term illness, injury, child or elder care issues, and bullying. Others, such as stress and burnout, disengagement, low morale, and time theft, are manageable with training.
The most frequent causes of short-term absences are common illnesses like colds and flus, and the most frequent long-term absences are due to mental health illnesses.
For legal reasons, it's important to note any leave approved under the Family and Medical Leave Act (FMLA), the Americans with Disabilities Act (ADA), or any other relevant federal or state law doesn't count as an absence.
Absence tracking software helps managers identify trends before real problems start, and the data of previous years means you can predict absenteeism trends and forecast staffing needs.
Creating the Absence Tracking System
Whether you're using a full suite, standalone absence tracker, or pen-and-paper system, there is a small number of crucial steps.
Create an absence policy
Decide on your tech level
Get employee buy-in and use the system
1. Create an Absence Management Policy
It's important to start by putting clear absence policies in place. A good absence policy must inform employees of standards related to absences. Such a policy must provide a clear process for how absences should be managed.
A good policy should provide the following information:
How absences are recorded and how that data is used
When and how to inform your manager about the absence
How an absence is processed from an administrative and scheduling perspective
What options, like flex-time or hybrid location, can be used to reduce absences
Pay arrangements in case of absence
When disciplinary measures are to be taken
How to reengage in work after the end of an absence, especially a lengthy one
Also note how many unexcused absences someone can have, and any repercussions, in case someone files a wrongful termination claim.
2. Decide on Technology Level
Every company is different, but most organizations share certain needs. When evaluating absence tracking systems, consider the size and technological level of your company. Are you likely to get buy-in and engagement from employees with the system you have in mind? If you foresee pain points, you may need a more (or less) technologically advanced solution.
For workplaces with a smaller software footprint, are you adding extra steps to the workflow by requiring employees to log in and manually enter their hours? It's important to integrate your solution in a seamless way so that you minimize the chance of errors and ensure compliance.
For more technologically advanced workplaces, a larger, all-inclusive system may fit your budget and workflow best. Bundling absence- and time-tracking software, for example, preserves workers' data and could well save your company money. Even more inclusive suites that provide a continuous flow of hours and other HR data between systems are also available.
Some platforms allow workers to individually enter their scheduling requests or propose changes due to an unplanned event. Most also provide an employee dashboard that shows hours, sick leave, and remaining vacation days. Advanced time and attendance management solutions can also help you easily manage sick leave, vacation time, and all other types of leave in terms of scheduling work.
3. Get Employee Buy-In
Scheduling using paper timesheets means the risk of errors, extra costs, and non-compliance with labor laws. There are many reasons to track time and attendance with a technological solution. Among other tools for managing employee attendance, good absence management software can help with:
Reducing errors in payroll processing due to absences
Providing analytics regarding where absences fall outside the standard
Scheduling and rescheduling shifts and workloads more efficiently
Increasing productivity and engagement among employees
Dealing with unauthorized absences more easily
Look No Further for More Management Tips
In a thriving workplace, scheduling is based on the assumption that workers will show up: work absences aren't something we can always foresee. Now that you've created an absence management system that fits your business goals, more hints, tips, and tricks to help you better manage your workplace.