Avoid Wrongful Termination at Your Small Business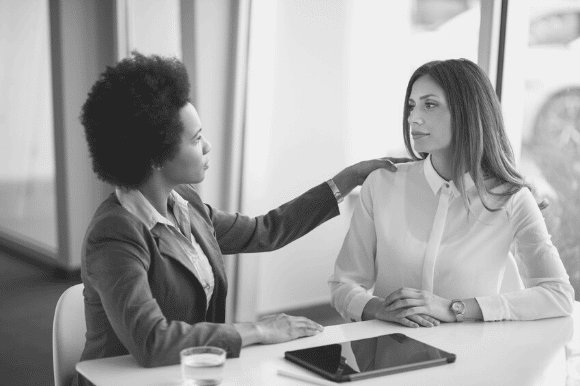 When you run a small business, you may need to make the difficult decision to fire an employee. In the United States, all states except Montana have "at-will" employment, which means you can fire an employee at any time with or without cause. However, there are certain instances in which you could be held liable for wrongful termination after firing an employee.
If you don't have an HR department, it's up to you to handle hiring and firing employees, and it's crucial to make sure you follow employment laws and best practices. It's a lot to keep track of but failing to do so could land you in legal jeopardy.
What is Wrongful Termination?
When you fire someone for an unlawful reason or contrary to one of your state's at-will exceptions, you could expose your business to a lawsuit. The U.S. Equal Employment Opportunity Commission (EEOC) enforces federal laws that prohibit discrimination and retaliation.
While at-will exceptions vary from state to state, the most common are terminations that violate a stated public policy or employment agreement. If an employee thinks they were wrongfully terminated, they can file a claim with the appropriate federal or state agency and in some cases file a lawsuit. It can be expensive and time-consuming to litigate these cases and they are often resolved through a settlement agreement.
Discrimination and Retaliation
The EEOC enforces multiple federal employment anti-discrimination laws. It is illegal to fire an employee because of their:
Race
Color
Religion
Sex (including pregnancy, gender identity, and sexual orientation)
National origin
Age(40 or older)
Disability
Genetic information
The EEOC also prohibits companies from firing an employee as retaliation for, among other things, filing a job discrimination complaint or participating in a job discrimination lawsuit or investigation. Depending on your state and city, you might need to follow additional anti-discrimination laws.
At-Will Employment Exceptions
An employer may be found liable of wrongful termination if they're done contrary to one of the exceptions recognized under state law. These are the four most common exceptions.
1. Public Policy
Employers generally cannot fire an employee for exercising a "protected legal right" under the state's public policy. It differs from state to state, but some of the common "protected legal rights" include:
Reporting a violation of legal rights in the workplace, such as harassment or discrimination.
Notifying anyone about unpaid wages or unsafe working conditions.
Discussing wage or workplace concerns with coworkers or attempting to form a union.
Filing a complaint with a workplace rights agency.
Suing, or participating in a lawsuit, against the company.
Taking time off under the Family and Medical Leave Act.
Filing a worker's compensation claim.
Participating in a public service, such as jury duty or voting.
Refusing to do something illegal.
2. Employment Agreement Exception
Even though most states have at-will employment laws, companies can choose to set "for-cause" employment policies for the entire company or certain employees. For example, some companies have at-will employment agreements for executives or unionized employees. The employment agreement could, for instance, include exceptions for layoffs, job elimination, or restructuring.
Common reasons to fire an employee for-cause include:
Purposeful wrongdoing.
Fraudulent conduct.
Stealing company property.
Failure to perform job responsibilities.
Intentional violation of company policies.
If you have a for-cause clause in an employment contract and fire someone for another reason, you could be found liable for wrongful termination.
3. Implied Contract Exception
Even if you don't have a written for-cause clause in your employee agreement, some states will consider an "implied contract." According to the U.S. Bureau of Labor Statistics (BLS), you could form an implied contract through:
Verbal statements that sound like promises, like, "you can stay at our company for your entire career" or "as long as you perform well, you'll always have a job here."
Written statements like set termination policies in your employee handbook.
To prevent being found liable for wrongful termination, the BLS recommends adding a disclaimer to written policies saying they can be changed at any time and don't "create contractual rights."
4. Covenant of Good Faith and Fair Dealing Exception
Some states recognize a "covenant of good faith and fair dealing." According to the BLS, the courts have interpreted the covenant to mean that the employer must use "just cause" and that firing someone out of "bad faith" or "malice" is prohibited. For example, The Supreme Court of Nevada ruled in favor of a former employee who argued they were fired so the company wouldn't have to pay retirement benefits.
However, as BLS notes, a "vast majority" of courts will not consider these cases because it would be too burdensome and time-consuming to constantly need to interpret an employer's reasoning for firing an employee.
Learn More HR Advice
Now that you understand what wrongful termination is and how you can avoid it, you can focus on the more enjoyable HR responsibilities like building a strong company culture and helping your employees thrive. Sign up to receive hiring advice, news, and data from Monster so you stay on top of the best practices that will help you grow your small business.
Legal Disclaimer: None of the information provided herein constitutes legal advice on behalf of Monster.