5 Strategies to Bridge the Soft Skills Gap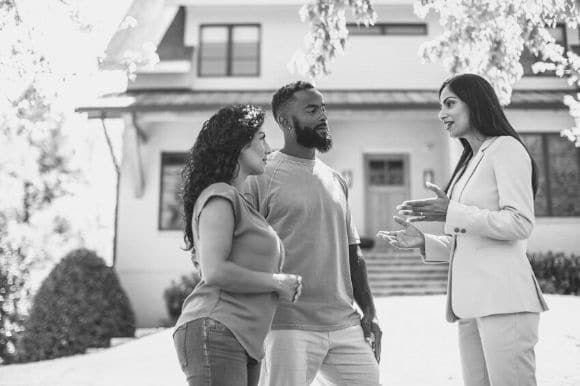 If you're having trouble finding workers with the skills you need to compete, you're not alone. More than 80 percent of employers report that they are experiencing a skills gap — particularly a soft skills gap — in their workplace.
Surprisingly, the hardest to find qualifications aren't tech-focused hard skills. The top 10 soft skills employers report having trouble finding are:
 Problem-solving
Critical and analytical thinking
Management, leadership, and teambuilding
Communication skills
Interpersonal skills
Teamwork and collaboration
Work ethic and initiative
Flexibility and adaptability
Attention to details
Sales and customer service
The scarcity of these skills is costing companies potential revenue. It's estimated that the inability to find skilled workers will cost U.S. businesses $1.2 trillion by the end of the decade. As technology continues to advance, hiring managers predict that many of today's job functions will be performed by robotics, artificial intelligence, and other forms of automation, while jobs that require critical thinking, problem-solving, and other soft skills will grow. The five strategies below can help you bridge the soft skills gap.
1. Be Sure of the Skills You Need
Despite the fact that most employers cite the skills gap as an impediment to maximizing profits, nearly half of all HR professionals were unsure of what skills they are actually missing. The truth is you can't know what skills you're lacking until you undertake a thorough workforce skills gap assessment, beginning with a company-wide survey that aims to learn not only what skills your workers employ in their current positions, but also skills they have used in the past.
Some soft skills to consider mining information about as you craft your survey include:
Social skills, such as interpersonal communication, conflict resolution, teamwork, collaboration, and teambuilding
Workplace etiquette, including email etiquette, maintaining appropriate boundaries, and resisting the urge to overshare
Sales skills and customer service
Adaptability, innovation, and creativity
Organization and time management
Once you attain a better idea of what skills you already have, you can begin mapping them to the skills you need to grow your business and see which skills you lack. From there you will need to devise a strategy to develop the skills you need within your current staff and attract talent with the skills you need.
2. Implement an Upskilling Strategy
Armed with more complete knowledge about your soft skills gap, you might be tempted to immediately begin an aggressive recruitment campaign to find workers with the skills you need. But in the long run implementing a comprehensive workplace upskilling program, combined with more targeted recruiting, may be a more sustainable approach.
Your upskilling strategy should combine two or more of the following:
Designated mentoring: Pairing entry and midlevel employees with senior staff can help employees develop soft skills, particularly when it comes to navigating workplace relationships, negotiating with vendors, developing communication and presentation skills, and improving sales and customer service techniques.
Frequent feedback: Rather than relying on infrequent high-stakes employee reviews tied to compensation, implement a culture of frequent low-stakes feedback that includes brainstorming on ways to improve skills.
Soft skills training: Bring in outside speakers for inspiration and small group facilitators for upskilling. Invest in automated self-directed learning modules and remote learning opportunities. Keep your company's membership in professional and industry associations up to date and invest in sending team members to conferences and trainings that address areas where they need to improve.
3. Get Better at Recognizing Potential
Recognize the transferrable aspects of expiring and emerging skills and offer resources that allow your employees to transition from their current competencies to new in-demand skills in a way that bolsters their confidence by:
Focusing on the soft skills your employees already possess. For example, if they are great at teamwork but tend to avoid conflict, you can guide them to use their relationship-building skills to address communication challenges.
Giving workers gradually increasing amounts of authority and autonomy. A worker who is nervous about public speaking should not be assigned a big presentation in front of a large audience if they've never been tasked with one before. But they will likely benefit from working with a more confident public speaker to develop and present a small portion of a larger presentation.
Recognizing that your expectations may be unrealistic. Your workplace's soft skills gap may not be as dire as you think. As your industry changes, you've likely added a host of new skills to your job descriptions, but have you jettisoned skills that are no longer relevant? If not, your job descriptions have likely morphed into a laundry list of qualifications no job applicant could possibly possess and discourage talented candidates from applying.
4. Improve Your Recruiting Game
The most important soft skill to look for to keep up with the rate of change workplaces are likely to experience in the coming years is adaptability. Rather than looking for applicants with a particular set of skills you need right now, keep in mind that many of the jobs that seem so vital today will not exist tomorrow.
The best way to address your soft skills gap is to look for candidates who have a passion for learning and whose resumes demonstrate a track record of embracing change. A close second is learning to recognize transferrable skills that can be leveraged to help your business succeed. This can be accomplished by revising your candidate filtering processes, including adjusting your applicant tracking system (ATS) to recognize a wider range of keywords.
Finally, work with local educational institutions and get involved in professional associations to communicate the skills you need and establish talent pipelines to address staffing needs.
5. Embrace Flexibility
It's not just your workers who need to embrace change. For many job functions an onsite 9-to-5 work schedule is no longer necessary, nor is it desired by many top performers. Offering remote and hybrid scheduling options can increase the geographic scope of your talent acquisition efforts.
A growing number of workers prefer the flexibility of contract or freelance work, so you may need to outsource, at least temporarily, to address your soft skills gap. If you are planning to contract for freelance expertise you don't possess in-house, consider adding coaching and upskilling your staff to the duties of your contracted workers. Once they've trained your staff to shoulder these duties, you can transition those functions to your existing staff.
Once you've established alternative work policies and an aggressive upskilling strategy, you can underscore these features in your hiring efforts and leverage them to hire more workers with the soft skills you need.
Learn How to Develop an Employee Training Program and Hire for the Soft Skills You Need to Succeed
From upskilling to the latest hiring innovations, Monster has the insights and tips you need to bridge the skills gap, manage your workforce, and recruit top talent.