How to Help Millennials Fill the Soft Skills Gap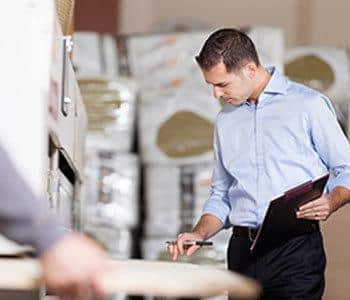 By: John Rossheim
Whether fresh out of school or equipped with work experience, Millennials offer an amazing array of hard skills in thousands of fields, from biomedical engineering to telemarketing.
Yet many Gen Y employees, raised to believe that hard skills matter most, often fall short on soft skills, especially workplace communications  and a social sense of business.
How can employers boost the soft skills of the generation that will build the company's future – or fail to? Here are some common-sense starting points.
Start off right. Without going negative, managers can help new hires focus on improving their soft skills from the get-go, as part of their employee onboarding.
"All of our entry-level people are assigned a career manager or mentor," says  Patrick O'Rourke , director of talent acquisition and development at SWC Technology Partners in Oak Brook, Ill. "They sit down together the first week of work. They talk about where the new hire might need help. They might talk about something as simple as email etiquette. And then they meet every two weeks."
The soft skills gaps most likely to trip up Millennials include written and oral communications, social skills (other than social media), an ability to engage and motivate, business etiquette and professionalism.
Communicate, and relate. Set expectations about communication skills that employees will need to acquire, starting with clear writing and articulate speech and moving up from there.
"A number of critical skills truly make people stand out," says Mike Fenlon, US and global talent leader for PricewaterhouseCoopers.
"The ability to express complex ideas with clarity and simplicity, to communicate one-on-one, within small groups and to larger groups, all in an engaging and accessible way — these skills are not common."
Mentor, mentor, mentor. Mentoring may be more important to Millennials than it was to any 20th century generation of white-collar workers. "Pair new hires up with a good mentor, someone who has communications skills you want the Millennial to embody," says Randall.
Mentoring can create a virtuous alignment in a multigenerational workforce. "Mentoring will give young professionals the opportunity to talk candidly and learn from someone older and more experienced, in a relaxed and non-threatening way," says Tim Elmore, president of George-based Growing Leaders, which promotes mentoring.
Consider the audience. Millennials who have grown up communicating among close peers – and mostly through their smartphones – might have to learn to embrace the perspectives of those who they're talking to.
"Students need to focus on what the audience is, and the purpose of the presentation," says Matthew Randall, executive director of the Center for Professional Excellence at York College of Pennsylvania. "A lot of students just throw stuff out there and hope it sticks."
Enough about me and you. Some Millennials naturally excel at working with a wide range of folks, even across cultures and time zones. Others need to learn how it's done.
"Relationship-building is key," says Paul McDonald, a senior executive director of Robert Half International. "Young people need to be aware that they'll be working with not just one or two people – it's everyone."
Don't wait to evaluate. Both manager and Millennial new hires will benefit if feedback is given in the moment and in small doses, when the stakes are mostly low, but the learning opportunity is large.
"We give on-the-job, real-time feedback," says Fenlon. "We don't wait for the end of a client engagement or for a year or even a month to go by."
Interpersonal, but not too personal. Call it too much information — call it oversharing — by any name, it's a tendency of some Millennials that can easily run out of bounds in the workplace.
Oversharing requires self-monitoring, while keeping the sensibilities of others in mind. "There's a skill to not revealing too much about yourself," says Randall. "If you quickly reveal things about your personal life people can get uncomfortable."
By the book. Millennials of a certain learning style can benefit by approaching new communications tasks with the aid of well-crafted templates. Think of this method as training wheels for social savvy.
"Lots of people tell me, 'I'm great on paper, but when I get to the meeting, I'm tongue-tied," says Laura Labovich, author of 100 Conversations for Career Success, which offers scripts for business situations, ranging from conversation starters to tweets for connecting with decision-makers.
Bring in a trainer. To advance the soft skills of Millennials, consider bringing in an expert, particularly when multigenerational management skills are required.
"Employers are asking me to train management to understand Millennial employees, and to train Millennials to understand the multi-generational business environment into which they've just stepped," says Chuck Underwood, principal at The Generational Imperative in Miamisburg, Ohio.