Is an unlimited vacation policy good for your business?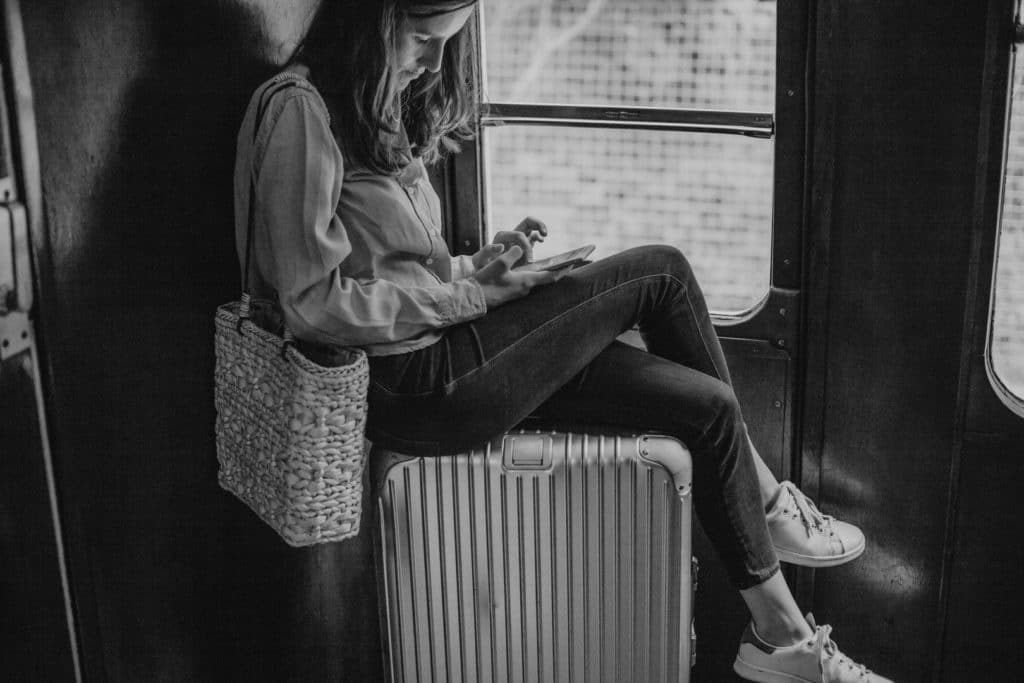 Who wouldn't want forever sunsets and endless summers? But is unlimited vacation a good idea for business? If you're in the travel industry, the answer might be yes, but that leaves a lot of empty chairs and unanswered emails for the rest of us — or does it?
Many big companies, like General Electric, Virgin Group, and Netflix, have adopted unlimited vacation policies for their employees. It's a "take-as-much-time-as-you-need-so-long-as-you-get-your-work-done" policy, and more employers are jumping on board. For flex-minded talent, it's almost a must-have — either that or the option to work from home, which can feel more like a staycation.
In any case, the pressure has pushed many employers to re-examine their policies on vacation, paid time off, and flexible work arrangements. Here are a number of questions HR professionals and senior leaders are asking as they consider the merits of an unlimited vacation policy.
Can flexible vacation policies reduce costs?
In a traditional vacation policy, employees either accrue vacation time throughout the year, or start off the year with a bank of days. If employees leave the company before using their accrued time, they're typically paid for their unused time.
Companies with unlimited vacation policies don't have to carry any liability on their books for unused time off. This has the potential to save companies $1,898 per employee, according to research from Project:Time Off. An additional bonus for companies: HR administrators are freed from the hassle of tracking time off, enabling them to focus on more strategic, value-added activities.
How do we attract and retain the best talent?
Adam Justice is vice president of Grid Connect, a manufacturer of smart sensors for industrial and consumer use. The 30-person company has been offering unlimited vacation to its employees for more than a decade. "We've never had a vacation policy; we never felt it was needed. Our basic policy has been, 'Take what you need; don't abuse it.'" The good news is, employees haven't abused it.
According to Justice, flexible time off is only part of their company culture, which is focused on attracting loyal, top talent to its Naperville, Ill. firm. At Grid Connect, that culture is highlighted by a number of unique employee benefits, such as free lunch on Wednesdays, chair massages on Thursdays, and daily ping pong matches that culminate in a year-end championship.
Employees, by and large, offer an enthusiastic, "Yes, please" to the prospect of unlimited vacation. But employees don't necessarily rank a long vacation as a top benefit — workplace flexibility and work-life balance are often just as important.
Are unlimited vacations plans for everybody?
Although there are benefits of unlimited vacation policies, Jason Carney, director of HR for WorkSmart Systems, an Indianapolis-based human resources outsourcing firm with 30 internal staff, doesn't think unlimited vacation plans are right for most employers or employees.
"Not every employee can handle the unlimited time-off set up. Some take too much advantage of a good thing and their performance ends up suffering. On the other hand, there are workplaces where employees end up never taking any time off, because the company culture doesn't lend itself to a lot of flex time."
Certainly, this is a risk for employees with unlimited time off. An unlimited vacation policy requires the right mix of a supportive company culture, regular encouragement and role modeling from higher ups. Employees can otherwise become nervous about taking time off, leading them to use less time than they would under a more formal structure of allotted days.
Where do we have room for workplace flexibility?
Carney urges employers to look more broadly at how they can offer much-needed flex time to employees, especially to millennials who see the world differently. "What can you do to be more flexible with your workforce? I'd like to see more businesses go in this direction," he says.
Is offering an unlimited vacation policy the right move for your company and employees? There's no right answer, since every company, workforce and culture is distinct. Even if the answer is no, it's important to periodically ask yourself whether your benefits and time off policies successfully address the needs or your workforce and your organization.
Simply put, your success is driven by your people, making it important to understand what motivates them — whether it's unlimited vacations, office ping pong or the ability to telecommute when the baby is sick.
Monster can help you pair your company benefits with a smart recruiting strategy
Having an unlimited vacation policy may not work for every company, but having a good mix of benefits definitely helps when it comes to recruitment. Whether your company is looking for full-time, flex-time, or part-time employees, Monster Hiring Solutions can help get you the expert recruiting insights you need, while keeping you up-to-date on the latest hiring trends.