Is workplace gossip ringing in your ears? Make it stop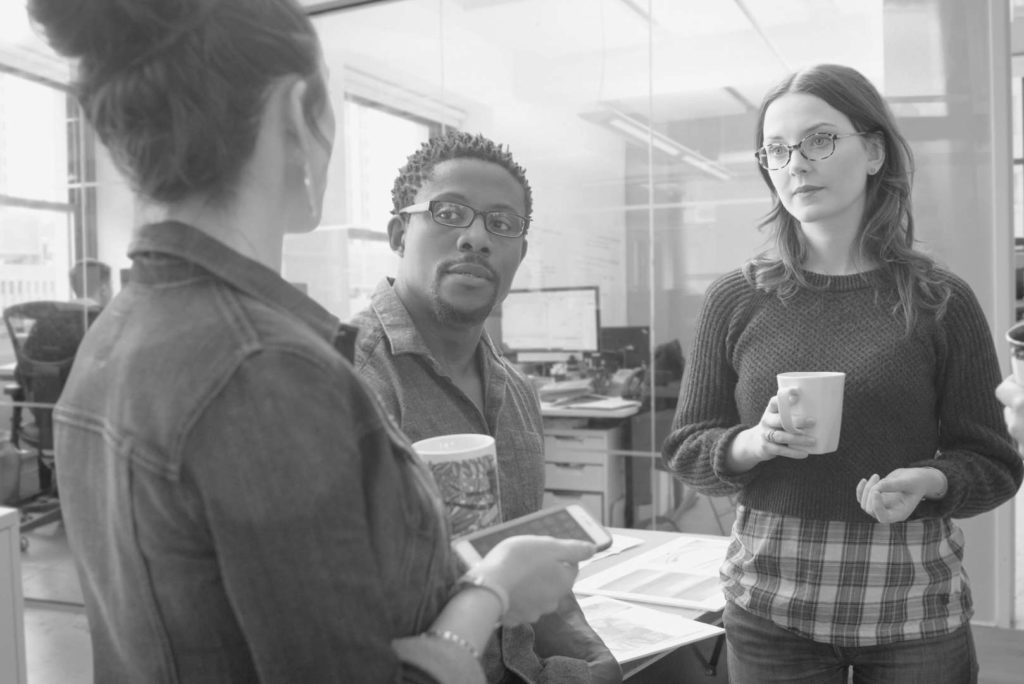 Workplace gossip is like tinnitus, the condition people call "ringing in the ears." It's not usually serious, but it could be a sign of something more complicated. In the workplace, gossip can be an indication of a more serious problem to come. It can infect company culture, create distrust between workers, and cause headaches for management.
Fortunately, there's a cure for this common disorder. Instead of gossiping, get your people to talk about gossip.
What to do when the damage is already done
Unfortunately, by the time management knows about workplace gossip, the damage has already been done. It can push people to the brink — especially when it spreads on social media — because gossip can lead to:
Erosion of trust and morale
Hurt feelings and reputations
Lost productivity and wasted time
Divisiveness among employees as people take sides
Increased anxiety among employees as rumors circulate
Attrition due to good employees leaving the company because of an unhealthy work environment
Writing for Forbes, Dede Henley described the time a valued employee was the victim of workplace gossip at her company. It got so bad, the woman consulted a lawyer and was ready to quit.
Henley decided to air things out on a retreat. In the informal setting, the team leader opened up and apologized for her part in the rumor. Others confessed their wrongs as well, and the employee decided to stay. "It was not an easy retreat, but it was a valuable one, Henley wrote.
It worked because, by talking about gossip, everybody recognized the damage that it causes, and they took responsibility for their part in it.
It's better to prevent than to treat workplace gossip
Jon Hyman, a partner in the labor and employment group at Kohrman Jackson & Krantz, said employers should address gossip in their employment handbook. The policy should state that it's not meant to limit employees' right to talk about wages, hours, or working conditions. Instead, it should address gossip about non-work-related issues.
It can be a fine line, but Hyman said employers also have to decide where the line is between "innocuous banter" among co-workers and "legitimate conversations" about health, safety or harassment. Gossip in the workplace can mean the difference between a toxic work environment and a normal workspace.
"Frankly, you'll never stop people from talking about how so-and-so is cheating on a spouse or came in this morning smelling like booze," Hyman said. "That's human nature." However, he said there's "definitely a line you need to draw" where safety, harassment, or discrimination is concerned. "Then it becomes a liability if it's not addressed."
That's when it's a good idea to consult with an employment attorney — one understands how to draw lines restricting gossip, but who also understands free speech issues in the workplace so you don't face lawsuits down the road.
Tackle workplace gossip by hiring the right candidates
Building a better workplace starts with hiring better employees — people who work well with others and know not to gossip in the workplace. With expert recruiting insights and the latest analysis in hiring trends, Monster Hiring Solutions can help you find those applicants and build strong, cohesive teams in your workplace.
Legal Disclaimer: None of the information provided herein constitutes legal advice on behalf of Monster.