Workplace satisfaction: how to get and keep your employees engaged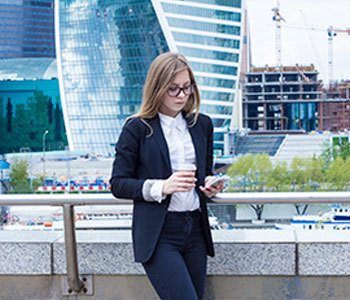 You know how important workplace satisfaction is to employee retention and your talent recruiting efforts. But do you really know how engaged your employees are? And if that engagement is low, do you know how to leverage your company culture to get your employees operating at peak efficiency and maximize your staff's job satisfaction?
Here are some sobering statistics on how workers and job seekers view their current workplaces, and what you can do to boost employee morale and attract top talent to your company.
Be real
There are optimists, pessimists, and realists. An optimist might look at a recent Gallup poll of American workers and note that 34 percent of employees reporting that they are "engaged" at work ties an all-time high in the poll's two decades of reporting. A pessimist might note that only one out of every three employees are engaged at work, and over one in ten (13 percent) are "actively disengaged" and report having miserable work experiences.
And a realist might look instead at the rest of the workforce:
The remaining 53% of workers are in the "not engaged" category. They may be generally satisfied but are not cognitively and emotionally connected to their work and workplace; they will usually show up to work and do the minimum required but will quickly leave their company for a slightly better offer.
That's more than half your staff, ready to walk out the door tomorrow — a frightening prospect for CEOs and recruiters alike. So what are the realistic ways to improve workplace satisfaction and engagement, and keep that from happening?
Be a team
As Forbes notes, employee engagement efforts have been the focus of both researches and human resource professionals alike for almost 30 years, and the results have been decidedly mixed. The good news is that, by now, we've got a pretty good idea of what might, and what certainly doesn't.
According to a Hayes, Chumney, Wright & Buckingham report cited by Forbes, "being on a team is the single most important factor to engagement [and] when an individual is on a team, they are 2-3 times more likely to be fully engaged than those who are not." Teamwork isn't just about creating projects and assigning them to groups, however.
If you're going to turn teamwork into engagement, you need the right leadership qualities to instill these teams with the vision and values needed to get the job done and get it done right. That's the carrot, so to speak. The stick? Instilling a positive (rather than negative) mentality of competition and accountability. Workplace satisfaction doesn't run on fear — but it can be fed with some friendly rivalry.
Be communicative
Similarly, the Society for Human Resource Management notes that less person-to-person interaction, in workplaces that instead rely on "on-demand technology from chats and texts to social media updates and news feeds," leads to eroding employee engagement. That means that management and human resources need to increase engagement efforts to ensure workplace satisfaction.
One major tool of those efforts is effective workplace communication. Sticking to some of our best practices for communicating with employees can help:
Organize your thoughts;
Speak clearly and get to the point;
Be positive;
Don't interrupt; and
Stick to the facts.
And it might help to do it in person, as well.
Be flexible
There's no magic spell to increasing employee satisfaction in your workplace. And what works for some employees may not work for others. For instance, a renewed focus on tradition benefits may spark engagement in some older employees, as Entrepreneur notes. But motivating millennials and Gen Y workers may require different strategies.
In the end, companies may struggle with employee engagement for another 30 years without finding a panacea to cure all their worker's woes. But as long as management has an open mind and open lines of communication with staff, it'll have a real shot at attracting and retaining the best employees
Boost your workplace satisfaction with the best hiring tools
Getting the most out of your staff is no easy task. But it hinges on employees feeling the most satisfied in their jobs. For more resources on keeping your employees engaged, as well the latest in hiring trends and expert recruiting advice to help you find and hire the best job candidates out there, sign up for Monster Hiring Solutions today.