Employment laws that affect your business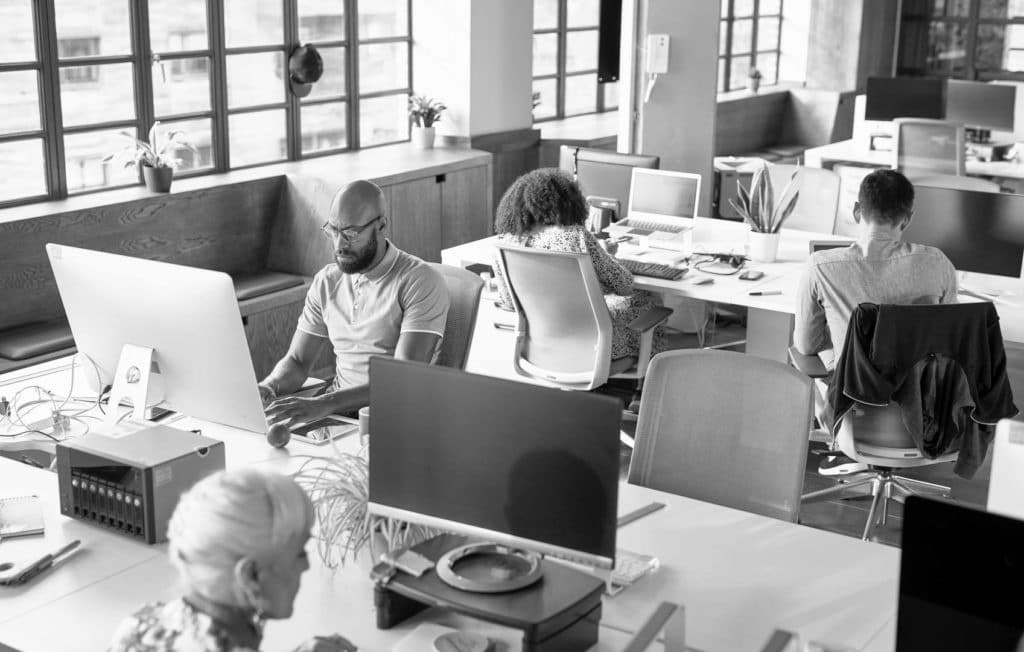 Are you versed enough in employment law to keep your employment policies and practices in compliance? The myriad of state and federal laws that govern the workplace are complex, and understanding these laws can be confusing, whether you are a small business owner, a new business owner, or an employer who hasn't had a chance to review their employment policies for a while.
Familiarity with laws that affect the workplace is important. Employers are encouraged to engage an attorney who is experienced in employment matters before making big decisions. Employment attorneys can also help draft and review employment policies to make sure your day-to-day interactions with your employees are lawful as well.
Small companies that may not have regular access to a labor and employment lawyer are particularly vulnerable to making mistakes. As a first step, small business owners (like all employers) should recognize which federal and state employment laws apply to them and maintain a basic understanding of each law's requirements. The information and resources below will help you get started.
The National Labor Relations Act (NLRA)
Many employers are surprised to learn that they are subject to the requirements of the NLRA even if they do not have any unionized employees. This is because the law protects far more than just union members.
The NLRA guarantees the right of employees to organize (join a union), bargain collectively with their employer, work together to improve terms and conditions of employment, or to refrain from such activity. Employers and unions have rights under the act as well, and the law is enforced by the National Labor Relations Board (NLRB.).
With only a few exceptions, the NLRA applies to all private employers who are engaged in interstate commerce, whether they have one employee or thousands. Industries that are exempt from NLRA requirements include airlines, railroads, agriculture, and government.
The Americans with Disabilities Act (ADA)
The ADA prohibits discrimination against qualified individuals with disabilities in all employment practices, including job application procedures, recruitment, hiring, firing, advancement, compensation, training, and other terms, conditions, and privileges of employment. This employment law applies to all employers with 15 or more employees, including state and local governments. Small employers can find information about the ADA specific to them on the EEOC's website.
The definition of "disability" is very important because the law only protects individuals who have a disability, which means they:
Have a physical or mental impairment that substantially limits one or more major life activities; and
Have a record of such impairment or are re regarded as having such impairment.
An individual with an impairment that does not limit a major life activity is not considered disabled for the purposes of the ADA. However, the determination regarding disability must be made without considering any mitigating measures, such as medications that eliminate symptoms. Therefore, an employee whose epilepsy is controlled by medication may still be considered disabled if they meet the other requirements of the law.
Amendments to the ADA emphasize that the definition of disability should be construed broadly so that it covers individuals to the maximum extent permitted by the terms of the ADA. Therefore, any employer who has a question about whether an employee is disabled or what their duties are under the law should consult with an employment attorney.
Family and Medical Leave Act (FMLA)
The FMLA is one of the most complex and misunderstood employment laws. Generally, it requires covered employers to grant an eligible employee up to a total of 12 workweeks of unpaid leave during any 12-month period for one or more of the following reasons:
The birth and care of the newborn child of the employee;
Placement with the employee of a child for adoption or foster care;
Care for an immediate family member (spouse, child, or parent) with a serious health condition, including prenatal care and incapacity due to pregnancy;
Taking of medical leave when the employee is unable to work because of a serious health condition.
Certain exigencies related to an employee's spouse, child, or parent who is a military member on covered active duty or called to covered active duty status (up to 26 workweeks if the servicemember has a serious injury or illness)
The FMLA applies to private, state, and local government, and some federal employers. Determining when and if an employee is eligible for FMLA leave can be difficult. An employee does not need to specifically mention the FMLA by name to put an employer on notice that he or she may be eligible for leave under the law, and the employer has a number of burdens to obtain and verify medical information about an employee requesting medical leave.
To assist employers, the Department of Labor has issued an overview of the law and a number of compliance assistance materials. These materials include a poster that employers must post at their workplaces and fact sheets about the law.
It's also important to note that an increasing number of states have their own family and medical leave laws which require employers to provide paid leave under certain circumstances.
Age Discrimination in Employment Act (ADEA)
The ADEA protects employees and job applicants who are 40 years of age or older from employment discrimination based on age. The law applies to employers with 20 or more employees and covers private employers as well as state, local, and federal government.
Only in rare circumstances, when age is a "bona fide occupational qualification" (BFOQ), may an employer take age into account when hiring or promoting an employee. Most BFOQs arise because of safety concerns. For example, it is lawful to place a limit on the age of airline pilots.
When an employer terminates an employee who is 40 or older, it may have certain additional legal responsibilities toward them even if the employer terminates younger employees at the same time. These requirements occur if the employer wishes to offer the terminated employee(s) additional money or benefits in exchange for a waiver of liability for all claims connected with the employment relationship, including discrimination claims under the ADEA.
The Fair Credit Reporting Act (FCRA)
The FCRA is a complex statute that promotes the accuracy, fairness, and privacy of consumers' credit information and credit history. For employment purposes, that includes making sure that an employer does not conduct a background check on any job applicant or employee without complying with a number of requirements.
All individuals, including employees and job applicants, have a number of rights under the FCRA. For example, while it is true that an employer cannot use an outside company to conduct a background check on an employee or job applicant without first getting his or her consent, the consent form must be on a separate document from the job application.
Make smart and legal hiring decisions
There's a lot to keep in mind as you recruit, hire, and manage your workforce, not least of which is the web of applicable employment laws. But thankfully, there are many resources to help you find and hire top talent. Sign up for Monster Hiring Solutions to receive expert recruiting advice, the latest in hiring trends, and more.
Legal Disclaimer: None of the information provided herein constitutes legal advice on behalf of Monster.