New Hire Paperwork: A Guide for Onboarding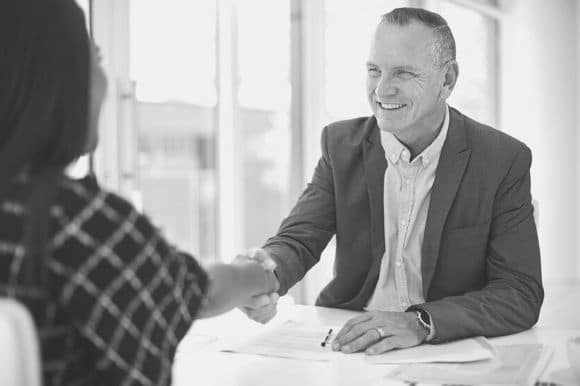 You wrote a well-crafted job description, reviewed resumes, interviewed candidates, and selected your new hire. You're well on your way to welcoming them to your team, but you're not done yet. Your next step is to organize all the new hire paperwork you need to onboard your new employee.
It takes time to research and file the paperwork necessary for new hires. We've pulled together a checklist with the most important onboarding paperwork. (As with any contract, it's a good idea to have an employment lawyer review them before you have your new hires sign on the dotted line.)
Make your onboarding process seamless by having this essential new hire paperwork ready to go.
1. Offer Letter
Start by sending an offer letter for the candidate to sign. You can make it more convenient by using electronic signature software.
In addition to congratulating them and welcoming them to the team, include some logistics, such as the job title, job description, whether it is a full-time or part-time role, the hours, their manager, their department, the base salary or hourly rate, the pay schedule, the employee benefits, the start date, a termination clause, and the acceptance deadline. If you're hiring a temp or freelancer, also include the start and end dates.
2. Employment Contract
This crucial new hire paperwork will cover the same information as the offer letter, but you can go into more detail. For example, you could list the main job responsibilities and share the paid time off policy and allocation.
Depending on your needs and the relevant state and local laws, you could include any of the following:
You may want to speak to an employment lawyer to make sure your agreements satisfy any state or local regulations. Non-compete agreements, in particular, are unenforceable in many states.
3. Government Forms
There are several government forms that need to be filled out. You could send some in advance or have the employee sign them at orientation. Check your state and local guidelines to make sure you're filling out the required new hire forms. These are the most important to get you started:
4. Direct Deposit Authorization Form
Your employees may want to make payday more convenient by skipping the paper check. If so, a direct deposit authorization form is essential new hire paperwork. (If you use an HR software with an employee portal, they may be able to submit the paperwork online.)
5. Employee Handbook Acknowledgement
When you hand out your employee handbook at orientation, have employees fill out an employee handbook acknowledgment form. In addition to confirming that they received the handbook, ask employees to confirm that they have read the policies and will abide by them. You may want to note that the policies are subject to change and have employees sign new acknowledgment forms if there are significant changes.
Some business owners add a clause that requires employees to acknowledge that the employee handbook is not an employment contract and that they know they are an "at-will" employee.
6. Employee Benefits Documentation
Make signing up for benefits and perks easier by giving your new hires a folder with information about your insurance plans, retirement plans, paid time off policy, parental leave policy, and any other perks like equity compensation. Include any forms they need to sign up or instructions for enrolling from your employee portal or the provider.
7. Emergency Contact Form
Emergencies happen. Ask your new hires to fill out an emergency contact form with their emergency contacts and to confirm whether you can contact them in case of an emergency. This new hire paperwork could include a voluntary section where they can disclose allergies and any other relevant medical information that could be helpful in case of a medical emergency.
Continue to Make Your HR Department More Effective
When it comes to recruiting and onboarding candidates and new hires, first impressions matter. From writing compelling job descriptions to organizing new hire paperwork, there's a lot to keep track of before your employee starts working. Spend less time researching the best practices your HR team needs to know by receiving expert HR and management advice from Monster.
This article is not intended as a substitute for professional legal advice. Always seek the professional advice of an attorney regarding any legal questions you may have.